Microsoft says it wants to promote a 'healthy gaming lifestyle' (update)
Gaming Disorder may be elevated by the World Health Organization this week.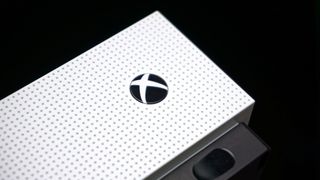 What you need to know
Gaming Disorder is being added to the World Health Organization's list of diseases.
Microsoft recognizes that overuse of video games takes place.
The company has vowed to give users more control over limits in the future.
Updated May 25, 2019: The World Health Organization unanimously voted to add "Gaming Disorder" to its list of diseases. Reports state that the change will go into effect in 2022.
Currently, there's a debate going on around the world about simply enjoying video games versus being addicted to them. According to a report by GamesIndustry, the World Health Organization (WHO) will vote whether to add "Gaming Disorder" to its list of diseases this week. This means that it will be officially recognized as a disorder. From what has been said so far by researchers, it seems like it will easily pass.
Microsoft realizes that there is a difference between playing a game for a few hours and having fun, or playing it for the whole day without even taking a bathroom break. On one side of the spectrum it can be an interesting activity, on the other end, you're damaging your health. In order to prevent "overuse," the company has a robust set of parental controls in the Xbox One. The company takes the possibility of a Gaming Disorder very seriously, and has promised to do more.
Microsoft's Head of Operations Dave McCarthy said the following during an interview with GamesIndustry. He discussed the company's vision for maintaining a healthy lifestyle by giving gamers choice to set limits.
Hopefully the upcoming parental control features will allow gamers to better manage their hobby with day-to-day life. Microsoft could consider adding a screen time indicator — like the one found in iOS — to show how long they've been gaming or engaged in other activities. Such a feature could be integrated into the Xbox Guide so it's available with a click of a button.
What do you feel about the possibility of Gaming Disorder being added to the list of diseases by the WHO? Is this a problem you're worried about? Let us know.
Xbox
(opens in new tab)
Main
Xbox accessories you'll love
Every one of these quality accessories is guaranteed to enhance your Xbox experience.
PowerA Enhanced Wired Controller for Xbox One (opens in new tab) ($20 at Amazon)
PowerA's take on the Xbox One controller is an attractive pickup for budget-conscious gamers that nails all the basics.
Talon PDP Xbox media remote (opens in new tab) ($20 at Amazon)
The Talon PDP Xbox media remote is great for watching shows on your console.
Xbox One S vertical stand (opens in new tab) ($10 at Amazon)
Stand your console upright with this accessory.
Windows Central Newsletter
Get the best of Windows Central in in your inbox, every day!
Asher Madan handles gaming news for Windows Central. Before joining Windows Central in 2017, Asher worked for a number of different gaming outlets. He has a background in medical science and is passionate about all forms of entertainment, cooking, and antiquing.
I thought that video game addiction was already a recognized disorder? I like the screen time idea. It can be just like the one they have in the launcher.

There are a few different kinds, and they vary depending on if you're on a single-player game or multiplayer game. GamesIndustry said that it's been added to the "diseases list" which seems like it's just more official and prominent at this point. I don't think it's really officially recognized as a problem — it exists, but no one cares about it — but if the WHO signs on, then it'll become official.

What would really be cool is if there were something that could attach to XBOX where people could get up and use there body as the controller. Maybe even exercise with it. It could watch your form to make sure you are doing it right and how much effort you were putting into it.
Guess that's just a pie in the sky dream.

They tried that with Kinect...

I think he was being sarcastic. At least I hope.

Since 75+% of all computer games involves killing or destroying of someone or something, where is the study to show the consequence of playing violent games and replicate its actions in real life?! ....

No correlation between violent games and aggressive behavior. Moving on. https://royalsocietypublishing.org/doi/10.1098/rsos.171474?fbclid=IwAR0a...

Really? I would hope this is sarcasm by now.

Kinect is the healthiest gaming lifestyle there is, but Microsoft murdered it.

Consumer and devs murdered it.
Why would you axe something if it's popular among users and devs? e.g. PSV lost support in 2016 and G+, Inbox, Nearby, Android IOT, Mac's OEM / enthusiast support all got axed no?

Addiction is a very serious thing, and it affects people in different ways, and Gaming, with the advent of mobile gaming and microtransactions has the exact same potential negative affects as gambling.

"Addiction is a very serious thing, and it affects people in different ways" You couldn't be more right. It does make me question many of the people that push this though. There's really no reason to recognize Gaming as a disorder since addiction is already one. A person can be addicted to literally anything so it kind of bothers me when people waste time creating a new label and such.

The only understanding I could come to was that while the overlying issue is addiction, different addictions require different approaches to treatment. Just like how drug addiction is treated differently to a gambling addiction, I believe the same process applies here. Especially seeing as gaming is so readily available, if you have a phone, you have a means to lose yourself in video games, you don't necessarily need to be in a specific location.
Windows Central Newsletter
Thank you for signing up to Windows Central. You will receive a verification email shortly.
There was a problem. Please refresh the page and try again.