Microsoft says the Windows 10 Fall Creators Update has reached full availability
The Windows 10 Fall Creators Update has reached full availability, meaning all compatible devices should now be upgraded or have an upgrade available to the latest version of Windows.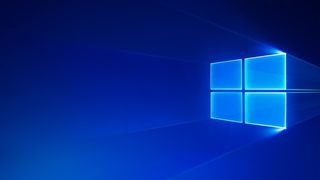 (Image credit: Microsoft)
Microsoft has today announced that it has completed the full rollout of the Windows 10 Fall Creators Update to compatible devices. This means that every device running a version of Windows 10 that isn't the Fall Creators Update, and is compatible with the Fall Creators Update, is now able to receive the latest version of Windows via Windows Update.
The company claims the Fall Creators Update is the fastest version of Windows 10 ever to reach 100 million devices. The full availability milestone is the final rollout phase that Microsoft puts Windows releases through.
Microsoft appears to be picking up the pace when it comes to releasing new versions of Windows 10 to the public. The Windows 10 Anniversary Update took a long time to rollout completely, so it appears Microsoft is doing things faster these days. This is a good thing, as it means Windows 10 releases are getting more stable as time progresses, and more users are getting the latest version of Windows 10 quicker.
Of course, each new version of Windows 10 is offered to Windows 10 users as a free update, meaning all you have to do is press "check for updates" in Windows Update and have the rest taken care of for you. The upgrade will arrive like any other update, but may take a little longer to install. Make sure you apply the upgrade when you won't be needing to use your device for a short time.
Microsoft is currently working on the next major version of Windows 10, codenamed Redstone 4, that's expected to launch in April this year. The update will rollout much the same as the Fall Creators Update, targeting a smaller release circle first, and then expanding to full availability once it's clear there are no major issues. Let us know if you've received the Fall Creators Update in the comments!
Windows Central Newsletter
Get the best of Windows Central in your inbox, every day!
Zac Bowden is a Senior Editor at Windows Central. Bringing you exclusive coverage into the world of Windows on PCs, tablets, phones, and more. Also an avid collector of rare Microsoft prototype devices! Keep in touch on Twitter: @zacbowden.
And yet... Edge Favorites still aren't syncing. smh

do you mean the edge browser on mobile? you have to do 2 factor authentication

Well, I use Edge on 3 devices: Laptop, Surface, and phone. And since the FCU, my Favorites only stayed on the Laptop, still haven't synced on the Surface and phone. I have to do 2-factor auth. on all three devices? And 2-factor auth. for Edge or my Msoft account?

If your pc is domain joined, syncing no longer works. It has been removed from windows 10. It is recommended to use Chrome or Firefox which have the ability to sync across all platforms AND modes..

i do not have this problem, after login the hotmaill account, all sync as expected.

When you say syncing, do you mean when you make changes (additions/edits/deletes)? I see folks here and there haveing issues. I have not had issues beween desktop and phone siunce RS1 was released like last year. TH1 and 2 I had issues though.

If you use some MFC applications, DO NOT UPGRADE to FCU. Microsoft introduced a serious performance issue regarding them.

This is the fastest release of all updates so far.

Got my FCU a while ago. When is the RS4 slotted for relase? March or April?

Does anyone know if there have been improvements since the initial release of this update, and is it now "safe" to install without facing troubles?In 2017 the Creators Update installed on my laptop (Lenovo Y700) and caused many problems, such as: Blue screen on startup. Excessive loading time on startup. Constant operating system crashes. Performance loss in applications such as Adobe CC, Photoshop, Illustrator and Premiere Pro. Performance loss in games such as GTA V and Guild Wars 2, among others. I'm always for an update, however, this time I'm completely afraid to go through the trouble again of resetting Windows since I could not roll back the Creators Update with System Restore the last time.

Hmm, I've got two computers that haven't gotten the update yet. Both got 1703 through the normal update process. I wonder of there is something that is conflicting with FCU or if I should just run the update from a flash drive.

Fall Creators is excellent. It's not perfect, Edge still needs some work, as does a few other things, but OVER ALL. FCU is awesome.

As soon as my machine (Toshiba i5 from 2013) stealth upgraded over night to 1703 I lost all USB acess and all networking. both items were reporting as present and functioning but there was just no actual connectivty of recogition of connection. I managed to roll back and lock it down on 1607 using wushowhide. Next steal upgrade rto 1709 same problem. rollback was a disaster and wushowhide will no longer block feature updates. Problem is Toshiba is bankrupt and is nolong producting updates to drivers. so solution was to buy a new laptop and spend $200 extra to get my data scraped onto a new external HDD. Thanks Microsoft.

Well with each major feature update I have had machines that were no longer able to run windows 10. So far I have reconfigured over 10 PC's running windows 10 and been forced to install Linux mint on them to keep them operational. All the machines were bough in 2013 or 2014. Biggest issue is vendors not updating drivers for 1703 or 1709 resuting in no USB and netowrk ability. This was the case in 8 of the machines. the remaining two had processors that were no longer supported by the vendor. Nice way to make it not Microsfts fault is for vendors to declare the hardware no longer supported and not provide needed drivers.