Microsoft Teams already in use by 30,000 organizations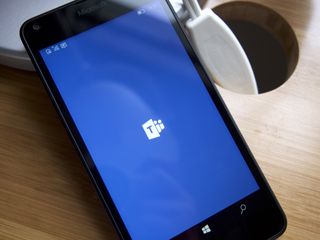 It looks like Microsoft Teams is already off to a solid start as it seeks to take on Slack for dominance in the sphere of team collaboration apps. In a new blog post (opens in new tab), the Office team shared that Teams is already being actively used by 30,000 organizations. That's across some 145 markets worldwide, covering 19 total languages.
Microsoft CEO Satya Nadella briefly mentioned in Microsoft's recent Q2 earnings call that Teams had picked up momentum, but these are the first firm numbers we've seen. In the blog post, Microsoft's Kirk Koenigsbauer says this early engagement has already helped Microsoft shape Teams ahead of its targeted general availability launch.
This comes roughly 3 months after Teams was launched in preview in early November. It remains to be seen whether Teams will indeed overtake Slack as a recent survey suggested it might, but competition can only ever be a good thing for users.
Dan Thorp-Lancaster is the former Editor-in-Chief of Windows Central. He began working with Windows Central, Android Central, and iMore as a news writer in 2014 and is obsessed with tech of all sorts. You can follow Dan on Twitter @DthorpL and Instagram @heyitsdtl.
MS should just buy Slack and claim the market share overnight.
Then integrate the missing features into it's own product Teams. Then rebrand Slack into Teams Lite.
Job done!

Slack would be consumed by Teams, no reason to keep 2 apps at the same time.

I can see the desire. Personally, I'd rather Microsoft spent that money acquiring some other company that brought skills to the table that they were lacking in. If Teams is really doing this well it would appear they have out-Slacked Slack so to speak.

Doubt it. MS Teams may well be a capable product, but so is Slack, and Slack is being used by a lot of people as well. The important thing is that there is very little about Slack that one might consider a dealbreaker, so I don't necessarily think that currently active groups using Slack will have too much incentive to switch. At least at the moment.

The only feature the mobile client is missing are video calls. Still a little slow. The PC version is great.

On WM it lacks any call support. So needs quite a bit of work.

The multiplier effect of integration with Microsoft's O365 and other offerings makes Teams a powerful entrant into the chat-based workspace. Good luck MS. Maintain the platform parity and keep new features coming.

Sorry about the double post... Win 8.1 Mobile performance and signal strength issues.

The Microsoft Teams vs. Slack debate is a very interesting one. While their features and ideals overlap greatly, their target markets don't necessarily overlap very much. Microsoft Teams requires the entire Microsoft sharepoint ecosystem to be established in the company (sharepoint, skype for business, onedrive for business, office 365 for business, etc) before it can be used and activated. That in and of itself is not an easy feat, especially for small to medium businesses. This is where Slack is shining, since you just sign up for their service and you have a great chat client! I have even used it for school projects with 4 people and it works great! Microsoft on the other hand is targeting the large, slow moving enterprise market. They don't care about supporting the little 4 person group in school for a semester project. And that is okay. Slack has had a hard time breaking into the large enterprises that Microsoft is already entrenched in with their ecosystem. If you can give them a slack-like service but that also points more toward their needs, as they differ from small-medium businesses, you can keep them in your ecosystem easier and longer. So the idea isn't when will Slack die from Microsoft Teams, or vice-versa. The idea is to see how interesting it will be having 2 similar services living together in the world. Seeing how one's ideas will grow the other. And seeing how the competition for the overlapping medium business market will play out.

I am not sure I agree. I am in charge of technology for my 6 employee company and 365 is the best value for email and Office apps. At that point, Teams is included. We just switched from Slack. Teams has been a little buggy for the Mac users here. And I am not impressed with the WP app although it will suffice. But, Teams collaboration using Sharepoint and OneNote destroys Slack IMO. One bullet of interest having just left Slack... There is no way to download all of your uploaded documents from Slack channels. Users must do this one file at a time. Once I learned that, it reinforced the value in having SharePoint behind teams. I cant imagine any organization that is comfortable losing documents to Slack's black hole.

Thanks! That helps to settle some niggling questions I had.

One bullet of interest having just left Slack... There is no way to download all of your uploaded documents from Slack channels. Users must do this one file at a time. Once I learned that, it reinforced the value in having SharePoint behind teams. I cant imagine any organization that is comfortable losing documents to Slack's black hole.

Just try getting your documents out of Sharepoint. It's going to be just as painful. Microsoft is the master of lock and tie-in. And not to mention Sharepoint is a junk application in 99.9999% of implementations, inclucing Microsoft's.

No kidding! SharePoint is the worst system I've ever used and also my worst experience to develop for. I don't understand why MS keeps that monster alive...

Wow, you can speak for people who have implemented Sharepoint for 99.9999% of implementations. Those people must be brain dead to continue to use Sharepoint. Just Wow.

I don't have fond memories using SP.

What about GroupMe for Windows and also Outlook Groups?

Yeah, what about it......... O, wait 😜

I love GroupMe. I use it here on my college campus for basically everything. I love the document sharing too. Makes it so easy to share word and excel documents with project members vs email. 11/10 app. I use it for work and social. I only wish they would add video calling. Then I can stop using skype. XD

How is it used? Why is it better than email? Are the chats stored permanently with the related "project"? Can the decision making related comments be tracked and made accountable? This is for business, right?
I guess I'll have to research it, since it isn't explained.

what is the difference between Team and Skype for Business?

Teams is more a combination of tools in one place, sharepoint, permanent chat, onenote and planner with some video confernece functionality thrown in. Skype for business is more about instant messaging, video\call (and a ton of other stuff but this is the main focus).

Cool, I guess we'll be using it next at the company I work for, we use everything Microsoft.

That's a shame that they are all MS all the time. :(

Slack is a different proposition. Slack teams can be multi-organisational, where as Teams is Internel. I believe federation to other organisations is coming but it's a secure solution for internal communication. ​Many organsiations are worried about what information/data is leaked by public services such as Slack. Teams gives the same capabilties but in a controlled way, thus protecting corporate assets, interlectual property and conversations. Think government or any regulated industry (Telco for example). ​I am a member of several Slack teams for pan industry discussion/best practice, but will not create teams or use Slack with colleagues for work discussions. Again to the point that if anyone read the T&C's of the service - it would probably be a bad thing to do anyway!

Teams really needs external users when it comes to smaller companies or consultants. I think it will arrive, just as we can do it and have full control in SharePoint.

I wonder what they count as actively using. We have it in 1 org I work with but there's just two of us using it right now to try it out.
Windows Central Newsletter
Thank you for signing up to Windows Central. You will receive a verification email shortly.
There was a problem. Please refresh the page and try again.