Microsoft tops lists as both a global brand leader and most inspiring company in America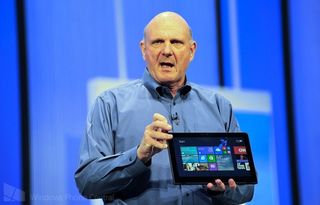 When you ask people their thoughts on Microsoft you'll get a variety of responses depending on the person. You and I might see a company with innovative products like the Xbox One, Windows Phone, Azure and the Surface family of devices. Someone off the street might remember the monopolistic giant from the 1990s. Others will see an uncool technology company compared to the likes of Apple and Google. Everyone has their prejudice when it comes towards the Redmond company.
But when you look at the population as a whole you get some interesting results when it comes to Microsoft's perception as a global brand and how it stacks up as an inspiring company. As a brand which do you think is bigger, Microsoft or Disney? As a company who is more inspiring, Microsoft or Google? The results may surprise you.
Microsoft: America's most inspiring company
Performance Inspired, Inc. is a consulting and training firm that puts out the Forbes Most Inspiring Companies list. So where did Microsoft rank as an inspiring company compared to the likes of Apple, Google, Amazon, and others?
Number one. According to the research and market studies, Microsoft is the most inspiring company in the US. In second place was the Walt Disney Company and third was Walmart. Google came in at 7th, Amazon at 8th, and Apple was in 12th place.
What puts Microsoft on top? Microsoft is an incredibly charitable company, especially the employees. Inside Microsoft there's the employee Giving program. Microsoft will match whatever dollar contribution an employee matches. The program has raised over $1 billion dollars for charities since its inception in 1983. Nearly 65% of Microsoft's workforce participates in the program which has helped over 31,000 nonprofits over the years.
Kudos to Microsoft and their employees on topping the list as the most inspiring company in America.
Leading global brand
While we're raising the Microsoft flag, we might as well highlight another recent win for the company. Interbrand is a global branding consulting group and is now one of the largest with 42 offices across 28 countries. They started out in 1974 and publishes the annual Best Global Brands list. This list looks and valuates a brand's financial performance, role, and strength. Microsoft isn't number one on this list, but sits fairly high up in the number 5 spot. Who's ahead of Microsoft? Apple, Google, Coca-Cola, and IBM in order of rank. Nokia clocks in at number 57.
Interbrand praised the recent moves to streamline the portfolio under the "One Microsoft" vision to become a devices and services company. But they did warn that how Microsoft as a brand needs to be responsive to the changing mobile landscape as it pushes forward.
Again, congrats to Microsoft for staying in the top 5 for the best global brands.
Source: Forbes, Best Global Brands – Microsoft, Top 100 list, Via: GeekWire
Get the Windows Central Newsletter
All the latest news, reviews, and guides for Windows and Xbox diehards.