Microsoft won't show Crackdown and Scalebound at E3 in favor of Gamescom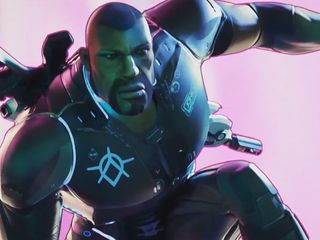 A few days ago, Remedy confirmed that their long-in-development Xbox One game for Microsoft, Quantum Break, won't be shown next week at E3 2015 in favor of an appearance at Gamescom in early August. Now Xbox head Phil Spencer has confirmed that two upcoming Xbox One exclusives, Crackdown and Scalebound, will join Quantum Break in bypassing E3 and will instead be showcased at Gamescom in Cologne, Germany.
In a letter posted on the Xbox Wire site that goes over Microsoft's recent announcements, and teases its E3 2015 reveals, Spencer stated:
Crackdown is a reboot of the open world sci-fi action franchise that launched with the Xbox 360 with two games. Microsoft is developing cloud-based technologies that will allow the Xbox One version of Crackdown to have highly destructible buildings and environments. Scalebound is a fantasy action-adventure game from developer Platinum Games that promises lots of combat with monsters, including dragons. Microsoft revealed both games at E3 2014 but has not shown them since then.
Windows Central will be at E3 2015 next week in Los Angeles and will also travel to Cologne to attend Gamescom in early August to bring you the latest from the floor.
Source: Xbox Wire (opens in new tab)
Quantum break, Scalebound and Crackdown at Gamescoms, not bad for the show. Flying off tomorrow to E3 whoo!!

Well now I don't care about E3 :/

This is great news: it means a more interesting E3. Why would we want them to spend their limited time showing us games we already know are coming? This leaves more room for new announcements, which are always more exciting.

I only care about games coming out this year. They can announce all the games they want, but unless there's actual gameplay shown I'm not interested

Neither Scalebound, Crackdown, nor Quantum Break are coming out this year anyway. Last year at E3 they announced exclusives that launched later that year. This opens up the door for more cases like that. This is good. Gameplay videos at an E3 press conference are tedious and boring. Save that stuff for the show floor.

That's opinion, though. Scalebound was something different and cool for the platform. Announcing Gears of War as a single-game remaster (nto even the sequels) instead does nothing. I'd rather see Crackdown than Forza 6, which isn't really exciting from a reveal standpoint (especially when Forza 5 had its visuals cut from E3 to release). Last time, we got Phanton Dust (is that its name?), and then the studio was closed, and we know nothing of its developmental progress since then. So, we're talking a new IP that looked cool and a decent reboot that could get replaced by an iterative, redundant sequel and a remaster. I guess we'll also get Tomb Raider, another sequel, and maybe some multi-platform sequels thrown in, but if there's new IP, it's probably a long-term release, and I'd rather see arguably the biggest gaming stage of 2015 get 2015 games out there.

They're going to show off Scalebound at Gamescon later in the summer. Perhaps Platinum Games just needed another month or two to perfect their presentation. They should definitely do an entire Gears of War collection, like Halo: MCC. A single game remaster does not interest me. Because of Phantom Dust's development interruption, I don't expect we'll hear anything about it till next year, at the soonest. They're essentially starting over from scratch with it, and they already wasted millions of dollars already. I'm sure we'll see some Halo 5, Rise of the Tomb Raider, Gears of War, and Forza 6, but I'm much more interested in new game announcements. I don't get excited about E3 just to watch gameplay trailers of games I already know are coming. I watch E3 for surprising announcements, like when they announced Ori and the Blind Forest last year.

That's my point, though. We're not expecting new stuff, it seems they are holding new IP back to push sequels. I can't say the announcements last season really interested me, except TMCC. Indie games rarely interest me, so Ori was nothing to me. I'd like to see stuff coming now, not indie copying and/or stuff 2 years away.

Remember, E3 is also where Hololense gets a few games revealed (so more time for that now). ;)

Unless that comes with a launch date and a price that consumers can actually afford (meaning NOT $1,000+), those games will be meaningless.

Still pretty exciting though

For gaming, not to me. An untenable price and glorified tech demos don't get me excited for gaming. The medical and architectural stuff from HoloLens at Build was much cooler, to me.

Let's see what they have in store for us gamers on E3

Aww I was looking forwarding to Scalebound just to see what sort of craziness that Platinum Games pulled up this time.

Ugh seriously? What the hell are they going to show? Halo 5? Not everyone cares about Halo.

U obviously didn't read the confirmed games list.

No I did not. Is there a link around here somewhere?

Halo 5, Fable Legends, Forza 6, Tomb Raider and possibly Gears of War 4 and Gears of War remaster will probably be shown. Some unnanounced stuff will probably be revealed and that's just exclusives.

This is good news. It means more new announcements at E3. The less they talk about games we already know are coming, the more they can talk about games we don't yet know are coming.

What do you mean? There are still going to be plenty of games that we know are coming that will be shown off, that's including a bunch of 3rd party titles. Doesn't really bother me since I can wait till Gamescom.

Didn't like crackdown 2 at all so don't really care about crackdown 3... I want to see more of quantum break though

Crap. Gamescom is sold out on Saturday. That was the only day I could go. Crap crap crap. Oh well... Internet it is.

We're going so we'll be covering the Xbox presser live :)

Ah nice! Have fun Richard. Tuning to WCentral in August then!

I'm cool with that. Seeing these games at E3 won't get them released sooner. As long as they are going to show them, it doesn't matter when.

No Scalebound OR Crackdown? We were also told previously that there would be no Quantum Break. Shoot, is this just going to be Guardians, Black Ops 3, and some other third-party, multi-platform stuff?

Damn the only game I care about

Hopefully, they will also have a release date for all three games when they're shown later this year.
Windows Central Newsletter
Thank you for signing up to Windows Central. You will receive a verification email shortly.
There was a problem. Please refresh the page and try again.