Microsoft's new Bing features keep you up date on fall's entertainment picks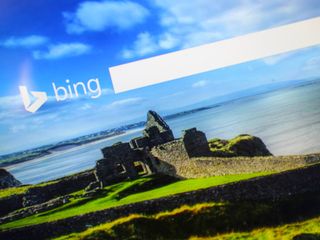 (Image credit: Windows Central)
Microsoft has launched new carousel lists when searching on Bing for fall's latest entertainment releases in TV, movies, and books. They also include some predictions on which TV shows will win at this weekend's Emmy awards.
In a blog post, Microsoft stated:
You can also see a carousel list when searching for "cancelled TV shows", just in case you are not sure if your favorite will be back this fall. Microsoft has also set up similar lists when searching for "fall movies" on Bing and it is using its prediction engine to create a list of what it thinks will be the top best-selling books this season:
The prediction engine is going to try to pick the winners of this year's Emmy awards. Bing users can type in "2016 Primetime Emmy nominations" to see the engine's picks:
Finally, Bing will try to predict who will win and who will be eliminated in two reality shows this year: Dancing With The Stars and The Voice:
Windows Central Newsletter
Get the best of Windows Central in your inbox, every day!
I rally like daily background picture on Bing search.

Bing has been better than Google for years now (in the U.S.): a better home page with a gorgeous, rotating picture every day, Bing Rewards (now Microsoft Rewards), better search results particularly for image and video (rolllover!), and the list goes on and on.

Ya I use Bing too...bing bing bing we have a winner ( Cortana )... :D

I don't know why this made me think of "Jar Jar...".

Bing is weird because more so than any other product MS make it's extremely limited to the US like you say. Features that should just work worldwide like the Twitter results aren't outside the US for example. Hear that MS Rewards is supposed to roll out to other countries in the future, I'd guess it will merge with Xbox Live Rewards at some point, which IS available outside the US thankfully

Would.like of you could get the very latest trailers like Apple.com

Nice! I set reminders in Cortana for when some of my favorite shows start up again... Yea Yea I know....

Still not available for Peru, such a shame for such a long wait, I have gone back to google I gotta admit.

Can anyone explain why Microsoft rewards is not available in India?