Microsoft's Windows 10 fan experience events on July 29 will be invite-only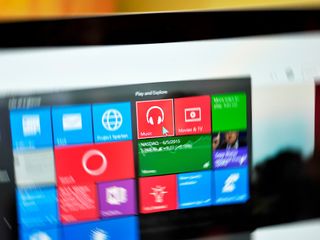 Microsoft will be holding special Windows 10 fan experience events in 13 cities around the world for the launch of the OS on July 29. The company has sent Windows Central more information on these events, including word that they will be invite-only.
Earlier this week, Microsoft stated:
We contacted Microsoft to ask them if they could provide more details on these events and received this response from a company spokesperson:
Microsoft didn't offer any information on how many "fans" will be invited to each event. We can assume that if you are a member of the Windows Insider program, and live at or near one of these 13 cities, you might eligible for for an invite, so be sure to check your email boxes over the next couple of weeks.
Windows Central Newsletter
Get the best of Windows Central in in your inbox, every day!
already got an invitations from MICROSOFT INDIA , SOME OTHER OFFICIALS of lumia , windows team so excited - 29 / april / 2015 ( new delhi ) - 4 pm proud to be part of microsoft family

I didn't get that but hope they will invite me (insider)..

stop using delareon to travel back in time, you might ruin 29th of july event.

This is your chance to demand all their stuff to be available in India! Haha

brother, plz give me just one pass.. i really want to come in microsoft windows evevt in delhi. plz help.

Hahaha, I'm one lucky bustard who'll be there. :)

A friend got his invite yesterday or so :)

Hope to get invitation in Dubai.

senasib, sayang banget Jakarta nggak dapet bagiannya x_x

Sigh* LA is not on the list. Oh well, good luck.

That image has so much radial blur. So much.

Got my invite today via Microsoft Scoop email, two tickets to London :)

Got my invite from a partner here in Atlanta. This should be a fun event. Looking forward to it.

Wish San Francisco was one...

Yea. I bet MS took one look around the Starbucks shops and figured SF is an Apple town.

London for me. Got invite a few days back. Looking forward to it :)

Has anyone gotten them for NYC yet? I'm hoping I get a ticket to go there, it would be pretty amazing. I wish they were clearer in respect to what makes you eligible for a ticket.

yeah just got mine. but i cant rsvp, email keeps bouncing. and i have no one to contact.

Well that's odd but I hope your issue gets resolved. I can only hope I can get one.

Ah, no word for Jakarta, so sad... but, hey, glad to see that Windows is now RTMed!

I got an invite to NYC but ironically I have to work that day at the Microsoft Store in Destiny USA. I'm sure we'll be having some fun in the store though.

I got an invite.. To the Japan Event. I live in South Africa :( the email was in Japanese... I'm wondering if they meant to invite me to the Johannesburg event... Now I don't know what to do
Windows Central Newsletter
Thank you for signing up to Windows Central. You will receive a verification email shortly.
There was a problem. Please refresh the page and try again.