MSI Trident 3 PC review: A powerful gaming rig that deserves a spot in your living room
MSI should be proud of what it has done with the Trident 3, packing powerful hardware into a compact form factor that really works.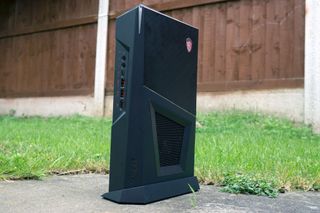 It's one thing to build a full tower PC capable of some serious gaming. It's a whole different one cramming in various high-end parts into a compact case with sufficient cooling. MSI is no beginner when it comes to powerful mini PCs, and the Trident 3 is the best one yet. Why do we like this stunning PC so much? Keep reading.
Atomic power
Here are the tech specs for the Trident 3 configuration MSI sent to Windows Central for review:
Swipe to scroll horizontally
Category
Specification
Processor
Intel Core i7-7700
8MB cache, 3.6GHz (4.2GHz boost)
Storage
256GB M.2 solid state drive (SSD), 1TB hard disk drive (HDD)
Memory
16GB DDR4 (2,400MHz)
Graphics
Nvidia GeForce GTX 1070 (8GB GDDR5)
Intel HD Graphics 630
Motherboard
MSI mini-ITX with H110 chipset
Software
Windows 10
Networking
Intel Wireless-AC 3165 (802.11ac)
Bluetooth 4.2
Rear ports
One USB 3.1
Four USB 2.0
Four HDMI (1 VR-link)
Two DisplayPort
One DVI
EthernetMicrophone port
Front ports
One HDMI 1.4 (VR-link)
Two USB 3.1
One USB 3.1 Type-C
One Microphone port
One Headphone port
Power
330W power brick
Weight
6.9 lbs
Dimensions
13.63 inches x 9.15 inches x 2.83 inches
It's worth noting that this is the most expensive configuration, and while it will set you back $1,499, it guarantees a stellar experience. Performance readings and our findings on how the PC handles games and other tasks should not be taken literally if you're considering more affordable models of the Trident 3. All-in-all, regardless of which Trident 3 you happen to choose, it's a powerful platform.
Interestingly, the Trident 3 isn't seen by MSI as a competitor to gaming PCs that sit on a desk. Instead, the company has its eyes firmly set on consoles and living room solutions such as the Nvidia Shield and Steam Link. First off, this thing is small. Like, really small. It's almost the same size as the Xbox One but packs way more power for handling even more demanding titles.
As you can see from the above specifications table, we have not only an Intel Core i7 processor (and that's seventh-gen Intel, too) but a Nvidia GTX 1070. This Trident 3 PC is incredibly compact, powerful enough for latest games on high settings, and it can even handle some VR content. The 16GB DDR4 RAM (clocked at 2,400MHz) makes it possible to boot up a bunch of browser tabs, engage in multi-task productivity and even run a Mixer stream from the same machine.
More than a black slate
Thankfully, MSI hasn't gone overboard with the design of the Trident 3, which gaming companies tend to do when it comes to components and other computing equipment. As highlighted already, the size and weight of the PC itself almost match that of the Xbox One. Instead of a mere black box that can only sit horizontally, MSI opted for a more sleek profile and some aggressive angles. There's also a bundled stand to allow for upright orientation.
Much like the design of the Trident 3, the lighting also steers clear of being too ostentatious, resulting in a subtle but attractive-looking effect on the front corner of the case. It's impressive to look at, not only for the looks but also to analyze just how the company has managed to pack in a full desktop processor and GPU with enough cooling to avoid thermal throttling. Opening up the Trident 3 reveals another bonus of this small factor PC — you can upgrade most components, except for the processor.
Image 1 of 3
Running a full release of Windows 10, the Trident 3 offers a more diverse experience with scalability, something the Xbox One and other consoles cannot match.
One thing to note is the external power supply, which makes it difficult to overclock the system and add even more powerful components. Everything else is top notch, including the massive array of ports available on both the front and rear of the unit.
For connectivity, we have a massive array of ports, both on the front and rear of the case. On the front, MSI uses a single HDMI 1.4 pass through for VR, which hooks up to the GPU on the rear. There are two USB 3.1 ports and a single USB 3.1 Type-C port. Microphone and headphone jacks complete the package.
For the rear, there is a total of four USB 2.0 ports, one USB 3.1, and two HDMI (one for onboard output, a second for the VR link on the front). The GPU included offers a further two HDMI, two DisplayPorts, and a single DVI port. Hooking up a number of peripherals and monitors will not be an issue. And the single HDMI port for the onboard Intel graphics processor is disabled when a dedicated card is present.
'G' for gaming
Under load, the CPU gets really hot. Even though the chip itself (Intel Core i7-7700) only has a TDP rating of 65W, how everything is set up inside the case means you'll be seeing temperature readings of beyond 176 degrees F (80 degrees C). We managed to hit 86 degrees C at the highest point while stress testing before thermal throttling kicked in and pulled temperatures under 80 degrees C. Even still, that's a high reading.
Taking apart the Trident 3 to see just what MSI used to cool the onboard Core i7, you see a simple blower fan that draws from air circulating from within the case. This presents the issue of there not being enough airflow within the case to adequately keep the CPU cool, especially when the GPU fan isn't running. Thus the company opted for a locked CPU, and we highly recommend against increasing thermal output inside the case.
When under load, the CPU fan kicks in, but even when the processor heats way up, it's difficult to tell fan noise apart from the ambiance. This is ideal for the living room where a jumbo jet-sounding PC would not be welcome. Fan behavior can be manipulated in the UEFI manager, but we were unable to manipulate the fan directly with software controls — some of our suites of choice didn't even recognize a CPU fan.
The RAM and the GPU are extremely easy to access and replace.
Image 1 of 3
The GTX 1070 inside the Trident 3 is a full desktop card, making it possible to achieve good results in various 3D benchmark suites, as well as stable performance in demanding titles. We tried out some Player Unknown's Battlegrounds, DOOM, Stellaris, GTA V, Rise of the Tomb Raider, and The Witcher 3 without issue. Again, as noted above, the main concern was heat, which appeared to have a slight effect on the main processor.
And when we ran a few tests, deploying both the CPU and GPU together, we saw temperatures touch 89 degrees C, which is somewhat concerning.
I was pleasantly surprised by the performance of the Trident 3. Taking into account the Core i7 processor and GTX 1070, I still had expectations that certain demanding titles would prove too much for the PC at high settings (1440p resolution, for example), but MSI went all out to ensure it really can be deployed as a serious gaming machine.
MSI Trident 3 PC review conclusion: Pack away that console
I'm a big fan of small form factor PCs that offer great levels of customization and performance. MSI has done wonders here, installing high-end components and allowing owners to upgrade storage and RAM or swap out the GPU for a more powerful option. As for heat, it does indeed get hot and the CPU turns into a stove ready for some oil and tonight's dinner, but it shouldn't damage the processor, and thermal throttling was rather light.
The Trident 3 model we had in for review, which features the Core i7 Intel processor and GTX 1070 GPU, would set you back $1,499. Is the price worth it? We think so, but that depends on your needs and budget. To be fair, the pricing for the Trident 3 is competitive with similar products from other OEMs.
Overall, we're big fans of this PC and think you will be too.
Pros
Beautiful design.
Up to Intel Core i7 and GTX 1070.
Upgradable.
VR-ready.
Cons
330W power brick.
Gets really hot.
No room for overclocking.
Get the Windows Central Newsletter
All the latest news, reviews, and guides for Windows and Xbox diehards.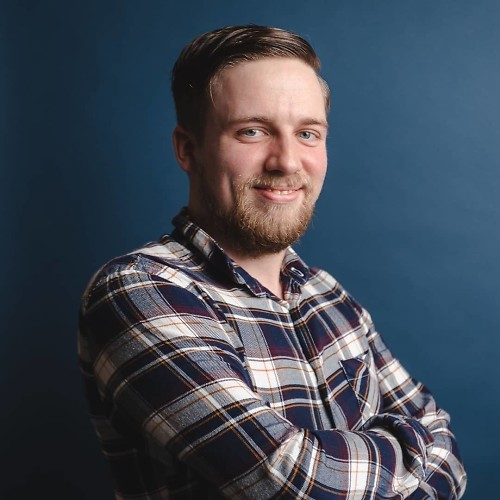 Rich Edmonds was formerly a Senior Editor of PC hardware at Windows Central, covering everything related to PC components and NAS. He's been involved in technology for more than a decade and knows a thing or two about the magic inside a PC chassis. You can follow him on Twitter at @RichEdmonds.