MTV app launches on Xbox 360, offering entertainment at your fingertips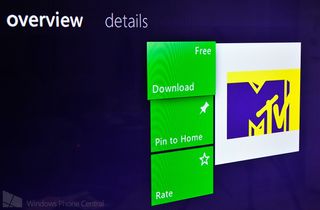 MTV has come to Xbox Live with an app launching on the Xbox 360. If you're a huge fan of Teen Wolf, Catfish and other popular shows, this app is now your bestfriend. Offering full episodes, bonus content from said shows and additional video series from MTV, Xbox Live Gold subscribers will be able to enjoy episodes both past and present.
You'll need to authenticate with your TV provider to enjoy full-length episodes, but that's nothing new these days. Microsoft has been working hard to bring numerous services and apps to the video game console. Promising consumers more content on the current console, we've seen the likes of Comedy Central and Nickelodeon release apps on the Xbox 360.
It'll be exciting to see what's on the horizon for the old console.
Source: Xbox (opens in new tab)
Rich Edmonds is Senior Editor of PC hardware at Windows Central, covering everything related to PC components and NAS. He's been involved in technology for more than a decade and knows a thing or two about the magic inside a PC chassis. You can follow him over on Twitter at @RichEdmonds.
You spelled "pregnant teens at your fingertips." wrong...

+928.
It honestly offends me that they still refer to themselves as the "Music Television", when I haven't seen any decent music on there since the 90s.

And that is the reason I would not care if brighthouse here in FL had to pull the channel for "negotiations".

It became Mediocre Television in the early 90s, when they started playing the same five videos over and over again. And then it became a true waste of bandwidth.

Actually they don't anymore,they recently modified all their logos so it doesn't say music television.

Do we have one of these for Windows 8 metro? Sounds neat.

Get over it❕ We all know what he means.. There's no need to always point this out.. It's rude, and petty.

I don't know, Teen Wold could be a show about a teen living in the Cotswolds, all the towns are Wolds there. (UK, non-MTV viewer)

If he was referring to the article it isn't ok. On a professional site it shouldn't happen. Especially as often as it does here. At least if it wants to be considered a professional site. If it was directed at a commenter then yeah, not as big of a deal. But many of these articles should be proof read by many eyes, many times before they are uploaded. Still nowhere near as bad as that god-awful site Wmpoweruser!

This is the network Discovery is becoming :P

... and what TLC has nearly become. At least SyFy is there to give us classics like Sharknado! (Gimme that chainsaw!)

I dislike MTV. They shouldn't even be called MTV anymore with the shows they put on nowadays. (not that it was even good to begin with IMO)

TTTV - Trashy Teen TV ;-)

Thank God for Beavis and Butthead!

Why is it that both nick and MTV doesn't have xfinity as a provider...thats lame I don't get it

MTV can die in a fire....

No actual music videos on this service either?

I guess they show MTV Clubland late night (2-5) I think.

Where's the MTV app for WP❔

Any ideas how to spoof the tv provider auth?

Entertainment should be in quotes.

The only time I hope an Xbox app is US exclusive.

So we've officially removed every part of M T V. Not even considered television anymore. Honestly I had forgotten about MTV until this article.

"entertainment"

There I fixed it for you.

That Comedy Central app is so lame, it's a clips. Would be nice if it would at least stream CC: Stand-up Direct purchases. Which is really cool btw. $5 specials, uncensored, DRM-free. They all seem to be under 2 GB which makes them perfect for syncing to SkyDrive and devices.

i heard windows phone will sponsor this 2013 mtv video music awards.

This might be useful if they would only show videos from their first 3 years of existence. Including the astronaut-on-the-moon sounder.
Windows Central Newsletter
Get the best of Windows Central in in your inbox, every day!
Thank you for signing up to Windows Central. You will receive a verification email shortly.
There was a problem. Please refresh the page and try again.