Rapid fire: Groupon and multiple Windows Phone apps updated, adding new features, fixing bugs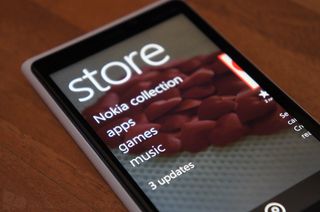 There have been a number of minor updates pushed through the Windows Phone Store for a selection of apps. We've clocked 10 notifications through the night, which certainly feels like Christmas to any smartphone owner. We'll quickly run through what's new in each app in one swoop, to provide a heads up on what you can expect to see should you own any of the apps affected.
So sit back, grab a cup of tea and join us as we traverse through the realm of Windows Phone app upgrades.
We'll be starting off with Groupon, both the official version and the one found in the Nokia Collection. The two apps have been updated (to version 3.1.0.1705) and now sport rewards integration with the service. This is a pretty big update for those who fully utilise the service to save some pennies when venturing out and checking local cuisine and attractions.
It's a great way to earn something in return to spending your hard-earned cash. If you're not currently using the service, you can sign up for a new account within the app. We approve of the use of Groupon and the Windows Phone app is a great client.
You can download Groupon from the Windows Phone Store (and from the Nokia Collection if you own a Lumia).
Lumia Clock has also been bumped to a new version (1.13) and now features a colour for today - Valentine's Day. The special day for loved ones can now be even more romantic with the Lumia Clock app joining scented candles and a meal for two. It's a relatively minor, but important update if you're attempting to impress someone with a Lumia Windows Phone.
You can download Lumia Clock and Lumic Clock Deluxe ($4.99) from the Windows Phone Store.
NFC Launchit is a useful app for those who enjoy making use of NFC tags and a supported Windows Phone (be it a Nokia Lumia 920, Samsung ATIV S or HTC 8X). There are a number of options available for programming NFC tags, making the possibilities with the app and technology almost endless.
The app is now on version 2.2, which includes the following:
Removal of all banner advertising
New apps and settings added
Refinements made to the app list synchronisation mechanism
Minor tweaks to animations applied
You can download NFC Launchit from the Windows Phone Store.
MeTweets has been bumped to version 1.4.1, but we're not entirely sure what's new in the app. The Twitter client was previously made available for free over the festive holidays, and was updated to take better advantage of Windows Phone 8 features. Should you notice anything new in MeTweets that we've somehow managed to overlook, be sure to let us know in the comments.
You can download MeTweets for $1.49 from the Windows Phone Store (trial available).
Nimbus Notes is an intuitive voice recorder for Windows Phone. The app enables users to record messages in favour of typing on the screen. The synchronisation capabilities with SkyDrive adds a layer of functionality to help make sharing notes easier. Said recordings can also be sent via email and SMS.
In version 3.5, the app is upgraded to use the Windows Live SDK 5.3 to resolve SkyDrive uploading issues. You can download Nimbus Notes for $0.99 from the Windows Phone Store (free version also available - left QR tag).
TVShow is one of our favourite apps for Windows Phone, and for good reason. It's a must-have for anyone who enjoys watching television shows and would like to keep up-to-date with everything related to individual programmes. Users can check out a quick overview for upcoming episodes, rate episodes, mark seen and unseen episodes, get notifications for when an episode is about to air and more.
The app is now on version 2.26.0.3, which is believed to address a Live Tile issue (if reviews on the store are anything to go by). As well as the tile fix, we would see this as a minor update that includes some other fixes and optimisations.
You can download TVShow from the Windows Phone Store (free version is also available - left QR tag).
People Search is a handy app that was updated and put on sale just before the new year. It's a contact search app that is based off of the T9 system instead of a full-QWERTY keyboard, meaning you can easily use it one handed. But People Search doesn't halt there as it sports numerous options for customisation and filters on just how much information should be searched through (names, phone numbers, etc.)
Here's what's new in version 2.1.23:
Now also searches and shows the field 'Children'
Added extra Cyrillic character 'Й' after tip from Петър Рахнев
Will now try to automatically restore any backup of settings you might have stored on my server, on first startup on a new phone
Will now automatically backup your settings to my server at startup of the application (only when there are changes made in preferences and it is more than one day since last settings backup)
Speeddial-setup failed to be stored for some users - this is now fixed
Numerous other small enhancements and bugfixes
Quite a nice update, we must say. You can download People Search for $1.29 from the Windows Phone Store (trial available).
ScrobbleMe is a top app available for those who enjoy "scrobbling" tracks to a Last.fm account. Scrobbling involves song details being added to a "recently played" database that keeps track of exactly what you're listening to and how frequently. It's what has driven many users of Last.fm mad with their 'total number of plays' counter heading into the hundreds of thousands.
So what's new in the latest version (1.4)?
Changed to new database to increase the performance.
Fixed some Cyrillic characters not loading properly.
Added option to skip certain selected played songs.
Added "to scrobble" count to big pinned tile.
Added album covers to recently played songs.
Added total Last.fm scrobbles to recently.
Note that updating to the latest version will reset your scrobbles, so be sure to scrobble before updating. You can download ScrobbleMe from the Windows Phone Store.
Snes8x is the answer for anyone who wishes to play SNES ROMs on their Windows Phone. It's a light app that integrates nicely with SkyDrive, though there's a lack of ability to uncompress ZIP files meaning you'll have to upload said files in full. But that's not an issue as the app works flawlessly.
So what's new in version 1.1.2? The developer has improved app stability for ROM import, as well as the import and export of save game states. There's little room for advancement when it comes to emulation, but it's good to see optimisations and stability improvements being applied.
You can download Snes8x from the Windows Phone Store.
Tweet It!, much like our other Twitter app in this updates roundup, is on a new version and as you may have already guessed - we're not certain on what's new in this latest release. The store reports the latest release as 5.2.5, and we can only assume that bug fixes and minor improvements have been applied.
You can download Tweet It! for $2.99 from the windows Phone Store (free trial available).
Get the Windows Central Newsletter
All the latest news, reviews, and guides for Windows and Xbox diehards.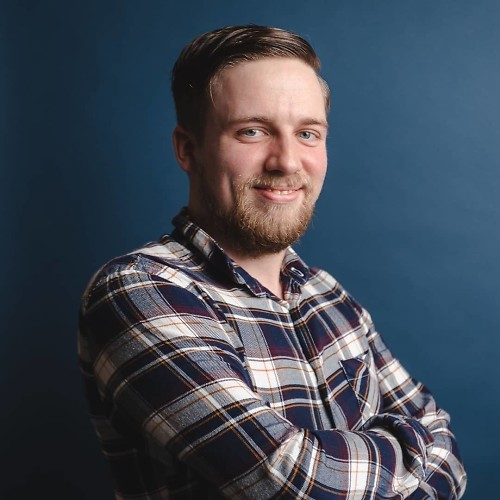 Rich Edmonds was formerly a Senior Editor of PC hardware at Windows Central, covering everything related to PC components and NAS. He's been involved in technology for more than a decade and knows a thing or two about the magic inside a PC chassis. You can follow him on Twitter at @RichEdmonds.