Music focused Windows 8 ads going global today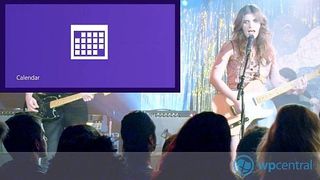 Microsoft have just announced their plans to get the advertising steamroller underway for the launch of Windows 8.
They are set to kick off the full scale assault in 42 countries in the run up to the Windows 8 launch. They have decided to highlight local upcoming bands using "the universal medium of music". Bands such as Best Coast (US), Lenka (China) and Hogarth (Brazil) are being cited as some examples. Check out the videos below…
We selected music from up and coming bands. We didn't want to use overly popular songs because we wanted to bring the viewer on a journey of discovery, both through the storytelling and the music that accompanies these stories. Sometimes, as in "Express Yourself," by Labrinth we found a new take on a classic old song, much like the reinvention of Windows – Rob Reilly
Folks, we're just at the start of the Windows 8 advertising, Microsoft has a long way to go until the holiday season is over. MS are set to spend a record amount on advertising Windows 8 and its certainly easy to see why they have set so much aside. The next version of the OS comes with a totally new UI, services and links to the likes of Windows Phone and the Xbox, forming one happy eco system. Oh yeah, they are making a tablet computer too which is already selling out.
In the post is also the following message, we're sure some of you will be popping along, would you even consider missing it?
And if you are in New York on October 25 thru the 27th don't miss Times Square where Windows 8 will be featured on over 39 digital boards in the largest takeover of Times Square to date—the biggest Start Screen ever! And we will be hosting a hands-on experience on the ground in Times Square and at our Microsoft Stores in the North America for consumers to touch and try the new Windows —and maybe even see yourself up on the boards in Times Square. We hope to see you!
We'd really like to know what you think of these ads, and more importantly, the music in them. Tell us all about it in those comments below…
Source: blogging windows
Windows Central Newsletter
Get the best of Windows Central in in your inbox, every day!
Sweet lord! this is amazing! can't wait for my surface to arrive

Nice spot but that guy jumping in the pool @ .22sec with an electric guitar. Not good.

I wish they would use good music in their commercials.

I didn't realize you're now the absolute judge of good music. I loved what I heard.

Well, I'm glad you realize it now.

Looks like you just figured out what smh means. A few cookies is due here.

Best Windo- correction, MICROSOFT commercial of all time

People always forget that different people have different preferences. "Why isn't this ad targeted exactly at me???"
I think these are exactly the types of ads MS needs. They will appeal to the segment they most need to attract... young people that currently want an iPad. Not tech geeks.

+1. A lot of people think they are the center of the universe.

Exactly. Each one of these ads targets a different group of users and features... which is something amazing. Windows has always been many things to many people. Something Apple never gets... they force you into THEIR idea, Windows works for YOU.

Oh man, I'm so pumped! I can't wait to install Windows 8 on all my PC's!

great ads, microsoft is finally starting to learn how to market something.

I love these and saw a few different ads on tv last night just like these. Wonder how many there are...

Very nice, my only complaint is the singer's make-up. She looks like a ghost. :(. Otherwise it's good.

The Windows 8 and Surface ads are so much better than their attempt on Windows Phone. Hopefully they use this same ad agencies for WP8.

Agreed! I hope they're using the same ad group for WP8 this time around. This is really good stuff!

Did anyone notice the live video playing in one of the tiles of the start screen in the first video? New feature?

I'm not quite a fan of all the music. But, the selections generally fit their respective ads, and overall I do like the ads. I liked "You and Me Together" the best, especially the way the actors "push" parts of the screen around. I like the music in "Parkour" least (too much like Disney/Nickelodeon young-teen pop), but the "Fast. Fluid. Fun." tagline brings it home. (Speaking of Disney/Nick, Microsoft should have this ad on those channels during the young-teen shows. Hook 'em while they are young!)

Satisfaction by SCANDAL, i like SCANDAL, just saying.

I HHHHAAAATTTEEEE videos like that Party one where you can hardly FOCUS on the picture before they switch to something else. If it were on TV, I'd switch the channel immediately. (like I do on all shows filmed by guys on extra high energy drinks who seem to be unable to control their ADHD.)
But maybe that is just me.
What I'd REALLY like to see for ads are some of the "I was smoked by Windows Phone" type things so people could see how it WORKS.

I noticed it best in the India-themed ad that every time they shift screens, the performers are doing a specific arm/hand motion to clearly indicate what to do for that action. It's quite clever, in my opinion.

Yeah that was cool.. A great concept... :)

Where & which ad was it? Enlighten me.

Yes true but can any one tell me the name of the song played in indian themed ad?? please!!


Wish they can do something in LA California

Amazing ads! The music choices are pretty diverse, which is fantastic... God knows I hate listening to the same damn jingle every time an Apple ad comes on TV.

Hard to squeeze a lot of info into 30 sec. I wish I knew a complete tech noob to test these out on.

I like the one were dude drops the tab in the keyboard dock to bang out an fast email. Real use case that lots of people will understand.

Well done Microsoft. Keep it up.

Lenka is Australian I think...?

Does anyone know what is the song in the "Party" commercial"

What is the Indain song title? Sweet music!

I'm a fan of all the other videos Microsoft has created so far, but I can't help thinking they've used wishy washy, ineffective music with screen renders moving too quickly. iPad ads are well paced. The music doesn't even match the pace of the videos. :/
Windows Central Newsletter
Thank you for signing up to Windows Central. You will receive a verification email shortly.
There was a problem. Please refresh the page and try again.