NASCAR Heat Evolution will tear up the track on Sept. 13 on Xbox One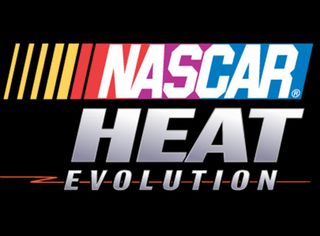 NASCAR Heat Evolution has been announced for the Xbox One and PlayStation 4 for a Sept. 13 release. It will be the first full NASCAR racing game made for current consoles. Pre-orders for NASCAR Heat Evolution are now live at Amazon for $59.99 (opens in new tab).
The game's official website is pretty bare bones at this point, but it does have some info on NASCAR Heat Evolution, which is being developed by Monster Games:
NASCAR like never before - For the first time on Xbox One and PlayStation 4, race as your favorite NASCAR Sprint Cup Series drivers across all 23 licensed NASCAR tracks in stunning HD.
Everyone wants to win - Get ready for the most fun you've had with a NASCAR game in years! Whether you're a casual racer or die-hard sim fan, NASCAR Heat Evolution will adjust to your skill level with a brand new AI and Speed Rating system that applies the right amount of challenge for you.
New & old ways to play - In addition to pick-up-and-place races and Career Mode, the all-new Chase mode allows you to experience the excitement of the final 10 races of the NASCAR season as you compete to take home the prestigious Sprint Cup. You asked for them and we listened… Challenges are back! Relive or rewrite this season's most memorable moments as the drivers who lived them.
A proven track record - After over a decade, Monster Games returns to NASCAR. This team of all-stars created the original NASCAR Heat and NASCAR: Dirt to Daytona, two of the most highly rated and best-selling NASCAR titles of all-time. This dedicated group has built NASCAR Heat Evolution from the ground up to ensure a brand new racing experience.
The game's publisher, Dusenberry-Martin Racing, is actually located in NASCAR Plaza in Charlotte, NC. Despite their proximity, Dusenberry-Martin Racing remains an independent company.
See at Amazon (opens in new tab)
Windows Central Newsletter
Get the best of Windows Central in in your inbox, every day!
About darn time. Though the Forza content will do just fine until then. Turn 10 did an outstanding job and I wish NASCAR and MS would let Turn 10 build a full game.

I was going to ask if anybody tried that pack. I haven't picked it up yet.

I am having a blast with it. I know a few complained that mixing types of cars was a bad idea, but I don't think it hurts the game play at all. In some races the game makes you pit (All Star Race format-ish. Which is tomorrow night, yay!) and put a neat dynamic to it. I think Turn 10 should get the full rights.

The name is really bad. I'd still waiting on a NASCAR game that matches the coolness of Total Team Control, which let you give commands (pit strategies and the like) over the headset, while also taking control of teammates' cars to help with race strategies.

Yeah, the name is a little blah. But, as long as they do a better job than the old dev did, I don't care what it is called. Total team control was awesome though.

I remember the original game from around 2000 that was based on the Viper Racing game engine. It was quite good but couldn't compete with the Nascar Racing series from Sierra/Papyrus. There just wasn't room for two Nascar games at the same time and Papyrus had a fanatical player base that did all kinds of mods to the game. It will be interesting to see how much improvement there is over the last 15 years.

Although I haven't played many Nascar games but I've played Nascar 3 from Papyrus on PC and I still think it was the best.

Just in time before the season ends. Weird.

Yeah, about 5 weeks before the final race. It's weird for sure. Then again, EA is pushing NBA LIVE 17 back in a similar way, to where it might not launch until we're right on top of the NBA playoffs. That's kind of because those games are garbage, though.


Yeah, the timing of all of them since EA has had the rights has been super odd. None of them have launched in time for the season. At least we will be getting into the chase when this does launch, so, whatever I guess.
Windows Central Newsletter
Thank you for signing up to Windows Central. You will receive a verification email shortly.
There was a problem. Please refresh the page and try again.