New Xbox One Preview experience rolling out, brings Movies & TV app and more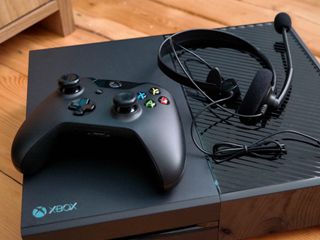 If you are part of the Xbox One Preview program for the forthcoming Anniversary Update you want to grab the latest experience. The new version of the Xbox One OS should be live right now for people who are part of the opt-in preview program.
The 540MB latest release brings the OS to version rs1_xbox_rel_1608.160629-2012 and with it comes a really impressive changelog (opens in new tab) with new features. First and foremost is the arrival of Movies & TV app to match the experience on Windows 10. In addition, users can now rent and purchase TV shows from the new Xbox Store.
Unfortunately, Cortana is still not significantly improved, however, we expect those fixes in upcoming releases.
Here is the full changelog of things to look for including fixes and known issues with this release:
NEW FEATURES
Movies & TVPurchasing and renting movies and TV shows is now enabled in the new Xbox Store, and playback of movies and TV shows is enabled in the new Movies & TV app. You can purchase or rent movies and TV shows in the Xbox Store (or the Windows Store or on Microsoft Store (web)), and use the new Movies & TV app to play back content.When first launching the new Movies & TV app, you will be taken to the home screen which only displays a few items from your collection. To view your entire collection of movies and TV shows, move the left stick on your controller to the left to expose the side bar menu, and select "Movies" or "TV" to see your full collection. On the home screen of the new Movies & TV app, if you select a new movie or TV show to purchase or rent, you will be taken to the product details page in the Xbox Store to complete the purchase.
Movies & TV Known Issues:
You may have to manually download the new Movies & TV app from the Xbox Store, and manually uninstall the old Movies & TV app.
When searching in the Xbox Store for the new Movies & TV app, the app may be listed in the Xbox Store as "Films & TV".
If you try to purchase or rent movies or TV shows from the old Movies & TV app, you will be prompted with an error.
FIXES
Headset ControlsResolved an issue preventing the headset controls from appearing in the Guide.
Xbox AvatarsThe Xbox Avatars app should no longer get stuck in the Queue when attempting to download an update.
Movies & TVWhen launching Movies & TV and attempting to play a video, the menu should no longer obstruct part of the screen.
Microsoft EdgeWhile playing a video, pressing the left thumbstick to enter full screen mode should no longer cause Microsoft Edge to crash.
NowTVThe NowTV app no longer fails to launch.
OneDriveOneDrive should no longer fail to launch.
NarratorNarrator should no longer lose focus when navigating the dashboard or Store.
EA Access GamesResolved an issue which prevented certain EA Access games from launching.
Xbox Universal StoreThe Coming Soon section is now available in the Store.
CURRENT KNOWN ISSUES
TOP ISSUES
Xbox Universal Store
Users may still be able to purchase Xbox 360 backward compatible games from the Store without entering their password when their profile is set to "Lock It Down".
GENERAL ISSUES
Xbox Universal Store
Token redemption for Xbox Live Gold fails.
Store pages for purchased games and apps sometimes still show a "Buy" button rather than an "Install" button. If you encounter this issue, please submit feedback via Report a problem.
Users may still be able to purchase movies and TV shows from the Store without entering their password when their profile is set to "Lock It Down".
The "Buy" button for games promoted through Deals with Gold may fail to launch the purchase page, and instead launch the Gold Lounge.
Snap
Sometimes after powering on from connected standby and launching a full screen game or app, a black bar remains where content was previously snapped. Workaround: Quit and relaunch the game or app, or, snap new content and unsnap it.
Payments and Billing
At this time it's not possible to add, edit, or remove payment options on the console. Please use Xbox.com or another console not enrolled in Redstone to manage payment options.
At this time it's not possible to remove or change payment information associated with pre-ordered games.
Profile
Users are allowed one free Gamertag change per account. After using your one free Gamertag change, you will be charged for future Gamertag changes. In the current update, while your free Gamertag change will complete successfully, attempting to purchase a Gamertag change will charge your account, but will not change your Gamertag. Please avoid purchasing a Gamertag change on Xbox One at this time. To successfully change your Gamertag, visit https://account.xbox.com/ChangeGamertag.
When selecting "Add new" to add a new profile, the add profile interface may take up to 30 seconds to appear.
Cortana
Cortana may take a longer than expected amount of time to use the play command.
Searching the Xbox Universal Store via Cortana sometimes causes her to search the same keyword multiple times.
Cortana may sometimes restart and indicate she is "Warming up..." even after recent use.
Pins
If you have pins on your Home to movies, TV shows, or music, they will disappear from Home when that app takes its new app update. The pins for the apps will stay on your Home, easy to get to.
My Games & Apps
You may encounter an error when attempting to load Ready to Install with a large number of digital games and apps.
Community Calendar
Links to the Store in Community Calendar event details do not currently function.
To get the update Microsoft notes that "you can manually begin the update by launching the Guide and navigating to All Settings > System > Console info & updates" and the update will prompt you to install no later than 1:00AM PDT 7/3/2016.
Daniel Rubino is the Executive Editor of Windows Central, head reviewer, podcast co-host, and analyst. He has been covering Microsoft here since 2007, back when this site was called WMExperts (and later Windows Phone Central). His interests include Windows, Microsoft Surface, laptops, next-gen computing, and arguing with people on the internet.
Can I get an invite, or is this closed right now?

Still closed, as far as I know.

It's not closed. If you know someone who is a member of the Preview group, they can nominate you for access. It takes ~72hrs for that to happen. You can then opt into the Opt-In Preview (think of it as the Fast Ring, with the normal Preview being the Slow Ring for Windows 10 Insiders).

Ok, if someone here is a member, could I have an invite? My gamer tag is: lordcleftpalate

Invite coming. You'll have to accept my friend request in order for me to invite you.

I'll look for it. You are awesome !

Last time I checked they were capped on members for the preview. Last couple of people I invited never got it. And I'm talking about many months ago.

I just got it! I added you.

Hi, are you able to add me also? Gt is "taurussho86"

Do you mind inviting me as well? GT is "Orange Tang".

I invited you as a friend. You have to accept, then I can Invite.

can you invite me as well. my tag is TheBurningPunch

Look for add a friend. Then, I can invite you.

Can you invite me please ?
my gamer tag is dgutierrezt

I sent you a friend request. Accept, then I can add.

Just to give you a heads up they have slowed down adding new members to the program, but they are already talking about bringing the insiders program to the Xbox. I hope we see that real soon.

Thanks, I appreciate your input, but I hope your wrong on this one!

He isn't, it is not even a crawl. Odd one gets in, but now very rare.

I hope I'm an odd one then.

Invite me pls GT:MR Seanbert

I invited you as a friend. Accept, then I can invite you for the preview.

Pins are now easier. Jaja good job Microsoft.

For real. I CANNOT comprehend why they're removing app-specific pins. I loved being able to jump right into my favorite PINNED she's without having to navigate through a bunch of other crap to watch them. Guess I have to go submit feedback...

I'm in the preview program but I haven't had an update since April. Why?

Simple, you're not in the latest preview program. It's separate and enrollment is based on your participation in the last preview program.

What do u mean by "participation"? I gave zero feedback and I was able to enrol in the new one. Lol

You have to go to the insider hub and enroll your console for the new insider ring to get redstone builds. :)

If you've been accepted, it's the "latest" and not the "current" experience.

Background music a thing yet? Posted via the Windows Central App for Android

IIRC planned for fall update, which is a second phase for the Windows 10 Anniversary Update.

Microsoft themselves said background music is coming August 2nd. It's on their blog of new features for the anniversary update. Support for background music was added with the last dev preview, so it should be available for preview in a week I bet. Top fan requested features for Xbox One, such as Language Region Independence (allowing gamers to choose any supported language, regardless of their location) and support for background music, will come with the Anniversary Update.
Read more at https://blogs.windows.com/windowsexperience/2016/06/29/windows-10-annive...

I saw someone talking that devs can already do it [and Groove isn't universal so of course won't work yet]. I don't have a Xbox to test tho...

What's wrong with the current app?

There's always something wrong, with everything they originally publish, or so it seems; as, if, every App released first needs to be upgraded, in order to function as advertised. IDK., but I've experienced this on my brand new Lumia 550: after having upgraded the Operating System, first (!), I then needed to get to the Store & get the upgrades /updates going... For example, Groove wouldn't index files (new, or old; phone, or MicroSD card). Once the new version had been downloaded: everything started working. No clue as to the true purpose of this procedure. ;-s

awesome, updating right now.... there is an issue that i reported, hope it got fixed, checked the forum and i'm not alone.. when u are running in a country different than your language (a language that aren't available for that region before), the games section in the store shows just the "picks for me" ... for example Brazil and English

Oh, kinda glad you posted about this... It's the one feature that I'd like to see removed, from everything: localization (!) :) Edit: English, have it in English. It was designed and manufactured in this language, by English-speaking people. *not to mention how bad the translations can get & how there seems to be none, to very-little standard across devices and software

yes, in the last build the language aren't linked with region anymore.. finally i can set to my region and english language :)

i don't like to play my games dubed in portuguese, i prefer the original voices...

I bet that could get entertaining at times. ;)

Yeah I reported that too. Region is Germany, language is English, store only shows the picks still! Damn...

unfortunately this issue remains.. but thats ok, the store clearly aren't ready yet, so im using the store only via smartglass and web browser for while...

Yes, will be fixed soon probably, and it's not too bad for now; I'm just glad MS is listening to our wishes, though they can be slow to implement stuff.

Noice! Pulling it down, now!

Ok so it's only on this preview and only my Xbox my PC and PS4 don't run into this issue, but since I primarily play my Xbox it's an issue. My download speeds instead of 180mbs it's only 25 which is only like 3MBs instead of 25MBs. I've opted out once and it resolved it I believe, it'd just be nice for it not to be effected. But yes I know it's a Preview lol. Also to anyone interested I reccommend playing Inside as well as Dead light!! Posted via the Windows Central App for Android

Say what?.. You've had a dizzying drop in speed?! 99% sure it's got nothing to do with it, but if you're using a network cable, the Ethernet cable, check out if perhaps your (throughput) Category may be wrong. For example, the new(est) Category 6 cable outperforms "Cat 5 and Cat 5e", which would be the minimum that you'd need to get high-speed!..:) Edit: It's all about the improved shielding on the HIGHER Category cables. *here's a bad example, but it's the first PDF I could get my hands on: http://www.axis.com/files/whitepaper/wp_network_cables_47113_en_1203_lo.pdf

Cat5e is more than capable enough to support almost any persons data connection needs from an Internet link, in a home environment.

If you need an invite my gt is Aussie Michael I'm in the new one

Hey, can I add you? My Gt is "taurussho86".

Movies and TV app was already in the last preview update, I was really pleased to finally be able to 'delete' crap from my library like the free episode of Krod Mandoon.

How are you deleting items in the library? I'm not getting that option when selecting the menu button.

Select game then menu button then manage the game or something like that and then Uninstall all. Shouldn't it be similar for other things? Posted via the Windows Central App for Android

The context menu for individual items uses the view button since menu is used for the hamburger menu

Was hoping you could add a network folder like you can on Windows. They really need to roll DLNA into this app and ditch (or update) that terrible Media Player app.

Anyone know if on Movie/Film & TV if we can finally download content offline as opposed to streaming? Why Xbox One did away with this when my 360 had the function is beyond me

Tis the way of Microsoft. "No one uses it. Off with it's head!" ;)

Daniel, the new Movies and TV app has been around for a few updates. And Cortana is of course still not quite there yet but has been significantly improved two updates ago.

Yeah. Cortana is a bit of a mess. Would REALLY like that to get put together right. Win10 Cortana is a bit of a mess across the board. Just me and a programmer sitting in a room for a weekend could probably fix it. They just don't seem to care all the much. I hope they get it working. I would LOVE to have a perfectly functioning AI across all my devices. I would settle for just a functional one.

Anyone else experiencing problems with the Media Player app? Stopped playing random files 2 updates back. Thought it was mp4 at first but seems to affect 720p and mkv files the most.

Can someone invite me..tag is Dubsmachine I was in previous previews and did all the quests and gave feedback but didn't get into this one :(
The old preview app just tells me "thanks for joining, you'll get a message on your xbox one soon with more info"

What about the bug in the Groove app that playing stops after one song?

Yai, it is fixed! Thanks Microsoft. Long live the feedback function..

Really impressive changlelog and set of new features and the only new thing besides the fixes is movies and TV... I fail to see how's that impressive. Anyway still waiting for gaming features, not at all interested in the entertainment (TV, movies and music). Posted via the Windows Central App for Android

Hopefully they fixed up the performance of the dash a bit It's still horribly slow in places right now. Especially calling out the guide on the left. . Posted via the Windows Central App for Android

Anyone can send an invite please? Tag: Vanamilia

Can no longer rent a movie, can't uninstall the app to download a new version. Back to the drawing board MS :)

The Cortana update killed xbox app and smartglass video controls. The play ff rw buttons no longer appear in the apps, whilst playing content on xbox.
is that being addressed?
Also the typing box is now very rarely popping up (in said apps).

Today i found a message from Xbox Live and now I'm inside the Xbox preview program .

when will Media Player let me choose a movie by its name instead of scrolling from 0 - z. ... its annoying
Windows Central Newsletter
Get the best of Windows Central in in your inbox, every day!
Thank you for signing up to Windows Central. You will receive a verification email shortly.
There was a problem. Please refresh the page and try again.