New Xbox One Preview update rolling out to fix freezing issues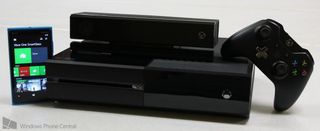 It looks like Microsoft is now rolling out a new update for its Preview program for the Xbox One that fixes some responsiveness issue. The update is starting to roll out from today and you can check for it in the system update manually. The update brings the version up to xb_rel_1411.141023-2232.
According to the Xbox post on Reddit, the update fixes the following issue:
Have you downloaded the update yet? Did it fix the freezing issue?
Source: Xbox
Chuong's passion for gadgets began with the humble PDA. Since then, he has covered a range of consumer and enterprise devices, raning from smartphones to tablets, laptops to desktops and everything in between for publications like Pocketnow, Digital Trends, Wareable, Paste Magazine, and TechRadar in the past before joining the awesome team at Windows Central. Based in the San Francisco Bay Area, when not working, he likes exploring the diverse and eclectic food scene, taking short jaunts to wine country, soaking in the sun along California's coast, consuming news, and finding new hiking trails. For news tips or to connect, please message him on the Signal messaging app at +1 (424) 666-7438.
Off topic: NOKIA very well may release android or ...some sailfish shit, smartphone 2016 - FORBES magazine...

And then pay patents to Microsoft. U know once windows 10 becomes a hit on all devices Android wont be given a damn or less attention by OEMs bcoz of patents owned by Microsoft.

And that shit will be 1000x better than WP junk.

Go back to smoking your crack pipe :P. Why would Nokia go to the extent of selling majority of their factories and their devices & services division which was losing money only to go back into the smartphone arena in less than 36 months and start from scratch? As it may back fire on them dramatically if they do and that is a risk I doubt the shareholders would want to take again. Furthermore Jolla have already released phones running Sailfish and they happened to be ex Nokia engineers.

Mine froze ill download it tonight!

seems like pronounced as disaster...

Requesting an invite, please...

ZapellaT invite please :))

Please invite @iKilledMyGrandmaLastKnight

Wow interesting gamer tag

Will that's an interesting tag lol

dmost185, thanks in advance.

If anyone has an invite and is so kind. Please Horussmx

Can you please add me... PSYKOTIKSHORTY

Please invite YemeniFriend

Please invite Kuttaz. Thank you

GT:KhalsaRaj invite please

eas195 requested for an invite :D

If someone would send me an invite I'd be beyond stoked.... daholyhndgrnade

tomwlg if anybody has an invite going? ;)

What about the oneguide? Every channel I select says channel not available... Using antenna programing.

Me too, same problem. I'm also on antenna using the Homeworx 150PVR.

same problem. i am also using homeworx 150pvr and antenna

PS4 doesn't need an update.

Doesn't need or doesn't get?

Owell this is the beta program its for testers

They can't update the ps4 everytime they do It they brick the system or gets hacked..

PS4 users have been dying for any sort or update while the Xbox One keeps getting better and better for what the people are asking for.

PS4 2.0 update it out tomorrow. Sony rightly focussed on game features and the platform is less locked down than Microsoft's. Almost everything other than playing single player games requires you to spend money on the XBox One. Lets also not forget the PS4 is more powerful graphically and has a much higher memory speed.

Ps4 better graphics ? Search on google ex: battlefield 4 xbox one vs ps4 you will see massive differences and xbox one owns ps4 and that 1080p thing means nothing, ps4 is still blurry on graphics and has high contrast.

Yeah you are right, they are focused on games, on games that I can play on my phone. Last time I've checked that's not what I paid 400$ for. And if you didn't check, nothing good coming out any time soon for ps4.

Need games to play though.

I have several games on x1 and ps4 I haven't even started yet. Lots to play on both.

Sony would disagree with you.

What are you doing with your life????

He was thrown to the floor by his mother. She tells him he wiggled loose, but that doesn't explain his flat forehead.

Way better lol I returned that piece of crap within 3 days after release worse purchase ever
Nope I'm not trolling I like Sony
Just a disappointed customer

The PS4 is more like a PS3.5: Updated specs but that's about it

The Xbox one certainly has its fair share of issues, but so does the ps4. They're both more than worth having though.

To look at? Cause last exclusive game for it was driveclub and that isn't even working. That and Knack make for the 66% of your exclusive games of preference to excuse a console purchase i am sure. Gtfo

Lately ps4 trolls are becoming viral...maybe ps4 owners are feeling insecure about the potential of their console?

While I normally also prefer the PS and would normally agree (with games on the XboxOne not running at full HD etc), from the moment I can stream videos from my computer to an Xbox One but can't to a PS4 (unlike with a PS3), that alone makes the Xbox One better than the PS4 in my book. The moment Sony changes that, I'll revise my opinion. Until then, I'm not replacing my PS3 with a PS4... But I might get an Xbox One to join it (since apparently games like Assassins Creed Unity aren't coming out for the PS3)

Would you care to explain how its better?

Ok but in General All we know that Sony Playstation 4 is great and better

I have a PS4 as well and never play it. Still waiting on games to come out for the damn thing. Xbox is definitely king if games right now.

And by the time PS4 has any worth mentioning exclusives multiplats will be same rez on both making the early ps4 purchase even worse of a choise. :D

Roldan, don't make comments like this if you enjoy your commenting privileges.

Oh back off Paul. He's entitled to his opinion however deluded it may seem....

That kind of comment (that Roldan made) is trolling though. It's only intended to start an argument, and therefor useless. :-\

I'm messing with you Paul. Kick his ass, its ok...

Hey Paul, we never got to talk about that warframe alliance.

Howdy Tonesim. Message me on Xbox Live about it: EastX.

I find playstation only for games rest everything I stupid. Xbox os more mature and gives u more features. Even the Xbox graphics with 720 p os better than ps4 1080 p

Mine was freezing yesterday. Pulling down the patch now!

Microsoft preview, where everything is preview

Yeah. In a Microsoft preview everything is a preview.... What's weird about that?

Done of anyone wants in message me on xbox kennync

Wish I could test. Invite please!! GT: ChrisLynch06

Yeah... Really like how Xbox are handling their updates.
I've been eager to get into the preview program too (GT: tropolite). Is Microsoft sending preview invitations to folk in Australia?

Am I the only one not able to get voice commands to work? I watch videos of others online and it's amazing, mine works about 20% of the time, and "Xbox on" works maybe 1 out of 20! Please tell me this update has helped with voice commands!!!

Re-run the Kinect calibration within settings. Turn volume up, and keep the room ambience quiet.

Or even better make a pair of sessions on voice studio app. It has resolved many problems with voice recognition for me.

To be completely honest this last update GREATLY improved my Kinect voice recognition...it is pretty sensitive now. If anyone wants into the preview Xbox IM me: Merritt is my GT.

You'll see people say to keep room noise down when calibrating Kinect, but DON'T. Make your room the worst case scenario. I'm talking ceiling fan, air conditioner on, dishwasher running if it's nearby, etc. Basically, you want to calibrate Kinect with the room as loud as it might be during your regular use. This helps it create a profile to discard that noise when in normal use. Also, turn up your volume as loud as you can bear without it distorting. If it gives you a volume too loud message, keep turning volume down slightly until Kinect will calibrate. This should get your voice commands to work far more reliably.

DarKWinG DucKp I would like an invite as well. And I know some of you guys be on Forza Horizon 2!

I JUST requested this yesterday via Xbox. Glad to see they're listening (to myself and others).

Yep. MS received your email and whipped up a patch in just a few hours! Sounds like shit, huh?

I've had freezing issues, and the update took care of it as advertised.

May I get an invite to the preview program, gamer tag is Grammars Bane

Requesting preview invite... Please please. hestermeister

My update isn't showing up! Any tips on how to make it show up? I'm in the preview program

Probably try a hard reboot.

They roll the updates out in waves, check back in a few hours

My console havent gotten that issue but i'm going to do an update just to prevent that from happening

Updates don't guarantee a smooth operation. This update is for the beta program. If things are good, I would think about it for a bit. The update will be there later...

How do I get this beta testing download? Mine is freezing often. I can still use the marketplace right? Tag: The Big Snit

Someone could send me a invite to Preview? GT AdamKronus Thanks a lot!

Ask above, there is a list...

Please can some one invite me too. Thanks a ton! hemyljs

Great. Now if they would only fix the freezing issue on the Lumia 1020.

Tissues! Tissues for all!! Please, xbox has been the king of online gaming for consoles since the xbox. Others tried and failed. Gaming on the xbox one is great. And I'm sorry 1080p 60fps talk reminds me of the psone vs n64 days lol. Who cares really? I want bigger games, no load times, etc etc. If all the PS4 has on the xbox one is 1080p vs 900p bs then go for it lol.

Sorry but here in the Philippines Sony Playstation 4 is best. The Xbox One here is not very kind a popular. We have slowest internet connection in SE Asia. Means that the Entertainment Software install in the Xbox One are useless here. Thats why we are Playstation 4 users. Maybe in USA Xbox is popular but depends on the country.

Really. I know I read somewhere, a year ago, that download speeds of 100mb was relatively standard somewhere in your area/region. Funny, we have routers capable of providing enough bandwidth for a small country, yet we get only a shit stain worth.

And here in the Philippimes lots of Xbox One hardware issues.

Do you have any evidence to back that statement up?

Hi everyone. Would really appreciate an invite. My gamer tag is: JValgur

Plz invite me. I'd like to leave the freezing behind. GT: The Big Snit

If you're not in the preview program already, how are you suffering from the freezing issue caused by one of the preview builds?

Really want to get in on this, could I get an invite to the Preview? My GT is KimbieUK Thanks

Hi all. Can I get an invite from one of my fellow gamers? Gt: Mr mattius Thanks in advance

Wish they'd fix the freeze issue with windows phone.

I love that screen saver!

Vlc for wp8.1 wants for my Lumia 1320 !!

Can you please invite me for preview... GT: PSYKOTIKSHORTY

I would really appreciate an invite. Gamertag: dead jim
Windows Central Newsletter
Get the best of Windows Central in in your inbox, every day!
Thank you for signing up to Windows Central. You will receive a verification email shortly.
There was a problem. Please refresh the page and try again.