Nokia giving away free Monster headphones with a Lumia purchase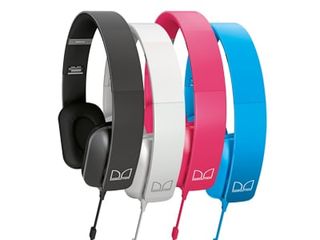 That keyword that everyone loves so much - FREE.
Nokia are feeling generous and for the month of June are giving away Purity headphones by Monster when consumers purchase a Lumia handset. 610 and 710 buyers will get the in-ear Purity Headphones (opens in new tab) where as if you buy the Lumia 800 or 900 you will receive the HD on-ear Purity Headphones (opens in new tab).
Considering the price of the devices and the fact that the headphones are worth up to £199 this really is a bargain and may do Lumia sales a world of good. It is just a case of heading over to www.nokiamonsteroffer.co.uk and following the simple instructions. The offer ends June 30th and you must be at least 18 years old and a U.K. resident to be eligible.
Nice idea Nokia.
Nothing for us who already bought ours at launch?

After following the link and following the directions I still dont have a pair of headphones so to answer your question "NO" :P

No Headphone For You. Lol. Actually, if you purchased ay launch you already got a free set of headphones by way if that free $100 credit to your account.

Not totally true only those that got the 900 got the rebate.

It was worth a shot :) I just bought that Nokia 360 Bluetooth speaker. Its awesome.

I'll jump on this....Oh wait, Verizon does not have a Nokia WP7 device and they are not in the UK.... :(

Has anyone actually received these headphones yet? I'm still waiting for mine while being constantly ignored by Nokia customer services. I just emailed them this morning again and haven't heard anything back yet.....
Would be good to know if anyone else has had problems. Top phone though :-D

I received mine this afternoon, I wasn't expecting them as I have had to scan my network contract and receipt and send them to Nokia as the lumiamonster website said my handset was not a qualifying one. But anyway the quality of the headphones is outstanding, with nice deep bass and crystal clear sound over the range. Plus the black ones look very smart

Nokia is perhaps one of the few manufacturers that do not include a hands-free in the box with the handset. Its absolute BS

Eff you Nokia.... Love you Nokia. Want those headphones... They cost more than my phone...

Argh. . . I'm not on ATT and my ears don't like in-ear buds. . . .

Actually, my 710 had headphones/handsfree as standard. As to these headphones being £199... I have a feeling Nokia have some interest in this company and £199 for a pair of headphones... Yeah, right! Probably a £2.73 unit rebadged and with an RRP that only trigger would be stupid enough to pay for, and that's after he thought twice about it, and asked Dave about it!! I'll stick to my Sony headphones I purchased 15 years ago for about £45, I wonder if these colourful pieces of junk will still work in 15 years time...

Whenever I try and put my number in its asks if I put my number in wrong, what am I doing wrong?

@peanuttree
Exact same as me. I had to call customer services (the number on the screen is incorrect, there should be another 5 on the end). Customer services then escalated it to another team who have done nothing since my first call 9 days ago! Very annoying

I joined this offer on lumiamonster.co.uk. I had to replace my original 900 cause of severe echo issue, when I came to claim my headphones 28 days later (8/6/12), website told me my IMEI was not valid, tried my old imei same thing, I phoned them, had to email my original contract, receipts of phone exchange and error message from site. EMailed them 11/6/12, not heard anything back, chatted to someone on live chat yesterday, still nothing. AM really dissappointed with Nokia Care, and feel angry they have not obligated my claim.

How about some luv for the USA???

I had concerns over my eligibility for the purchase, especially as:
1/ After having gone through the initial stages and getting to the final application stage, the website refused to acknowledge my IMEI.
2/ A call to Nokia CS was universally bloody useless. Awful. Indians passing themselves off with English names. I have nothing against "Asia pacific" call-centres, but please do not call yourself "Mike" and then claim you're the only person in the entire office with that name.
3/ I tweeted my frustrations. @NokiaHelps picked it up and 5 days later I have my headphones. EXCELLENT customer service.
And while I don't know if they are worth £200, I can say they're damned good.
My impressions of the entire process:
http://programx.co.uk/2012/6/27/my-free-monster-purity-hd-headphones-for-the-nokia-lumia-range.aspx


Windows Central Newsletter
Get the best of Windows Central in in your inbox, every day!
Thank you for signing up to Windows Central. You will receive a verification email shortly.
There was a problem. Please refresh the page and try again.