Nokia Lumia 920 available at Sweden's Phone House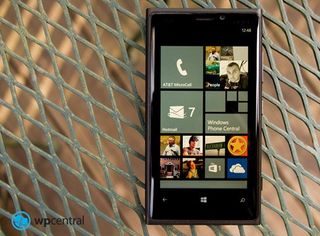 The Swedish wireless retailer Phone House is offering the Nokia Lumia 920 on all the major wireless providers in Sweden. Prices vary depending on the carrier and wireless packages.
The Lumia 920 is available on Three, Telia, Tele2, Telenor and Halebop carriers. If you prefer to purchase the Lumia 920 unlocked without a contract, the price is 5790 svenska kronor.
Color choices seem to be limited in stock on line and extremely limited in stores. You can find all carrier options here at the Phone House.
via: WinGadget
George is the Reviews Editor at Windows Central, concentrating on Windows 10 PC and Mobile apps. He's been a supporter of the platform since the days of Windows CE and uses his current Windows 10 Mobile phone daily to keep up with life and enjoy a game during down time.
Three in Denmark appears to have the L920 in black+yellow, where Telenor has the black+white+yellow+red versions. Telia apparently felt happy being stuck with the L900, tough luck. I'm surprised the unlocked L920 costs 500 SEK more in Sweden than in Denmark. Very, odd.

Can you get them now? Or just pre-order? Here in Norway we can only pre-order, and the date varies from November 29th to December 17th.... It cost more in sweden because of the exchange rate.

They've been advertised for a while now, and they're displayed just like any other phone available, no pre-order or email sign up, so I'm guessing they're available.

Almost every carrier here puts iPhone/iPhone 5 up on display everywhere as the best smartphone, but some carriers have been quite nice to Windows Phone and they haven't been hiding it away under subcategories as with Android phones. Funny enough, there is no Apple store nor any Apple commercials in Denmark, but a whole bunch of Windows 8 commercials which was quite surprising. Metro stations have their walls all covered in Windows 8 ultrabooks and tablets, yet the Surface isn't close to being here.

Personally I think Windows Phone 8 devices are too damn expensive, and I'm really hoping Surface RT makes it here before christmas, if not it's a Lumia 920 or no christmas gift for me, which means I might aswell wait for Surface Pro.

DKK is worth more than SEK. When converted it's very similar in prices.

I converted 4600 DKK to 5200 SEK. It's around 500 SEK cheaper in Denmark.

If you live in Sweden take a look at telenor. If you go with the 449:- contract.
The phone itself will be fully subsidized (cost you 0 kr). They are a bit vague on the delivery date, hopefully I will get my phone from them on the 29th.
http://www.telenor.se/privat/mobil-telefoni/mobilutbud/nokia-lumia-920.html

Telenor in Gothenburg (Central station) told me about two weeks ago, that they had it (Lumia 920) on stock and could get it to within a day or two to the store. It was then. I don't what the situation is now. Probably like in other stores inconclusive when it will be available. A big SHAME ON YOU NOKIA for not preparing for a massive launch EARLY to the stores everywhere. AN EVEN BIGGER SHAME ON YOU to the different Swedish operators for HOLDING BACK on ORDERING EARLY and IN QUANTITY. IT is the same thing all over from when Windows Phone was "launched" two years ago.

Oh, I think I misread and converted 4900 DKK. Yeah, that's very odd.

It's not so odd when considering that The Phone House often have extremely high prices for almost all their phones. I've seen phones for 2000 SEK more than any of their competitors. I would never buy anything from them, and you shouldn't think of their prices as being representative of Swedish prices just yet. It could be that it's going to be around that price for all retailers, but it's to early to tell.

While that has been true in many cases, all the big Swedish retailers pretty much have the same pricing on the Lumia 920 at this point. It's at 5800~ SEK across the board, with notable exceptions being NetOnNet and Elgiganten, which has it priced at 5500~ SEK.

Sure, it looks like it's going to be expensive, but I do think it's a bit early to tell since most retailers haven't gotten their devices yet.

Honestly, I don't even think it's that expensive if you compare it against the flagships of other platforms. It's still cheaper than the iPhone 5 16gb (6000~ SEK) and it's comparable to the launch price of the Samsung Galaxy S3.

Hello Lumia 920... Hope to see you soon :)

Still waiting for my preorder at work, it got pushed back to middle of december, We order from TDC tho.

According to Phonehouse.se deliveries start on November 29. No news on Nokia Lumia 820 at Phonehouse.
Dustin is expecting Nokia Lumia 920 on December 17 and Nokia Lumia 820 on December 10.

Windows Central Newsletter
Thank you for signing up to Windows Central. You will receive a verification email shortly.
There was a problem. Please refresh the page and try again.