Nokia MixRadio branding replaces Nokia Music on Windows 8 app in latest update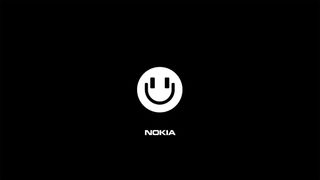 We're pretty big fans of music app formerly known as Nokia Music. Earlier today, Nokia put out a refreshed Windows Phone app for their music service. Along with the new app came a rebranding from Nokia Music to Nokia MixRadio. So we're not too surprised to see an update for the Windows 8 version of Nokia's music offering.
The last update for Nokia MixRadio on Windows 8 came out about two weeks ago. That update was notable for giving the app many features that you need Windows 8.1 to take advantage of. Enhancements to the search and snap view were made, the ability to list an artist as a favorite, notifications, and more. Pretty big update. Today? Not so much.
The latest update for Nokia MixRadio (version 1.5.1.6043) is notable for two small changes. The app is now called Nokia MixRadio and sports the new logo/branding found in the Windows Phone version from earlier today.
Latest update brings new MixRadio branding to the app.
Small update, but still nice to see Nokia keeping the two on branding parity. What doesn't change is how divided the community is on the logo. Like or dislike it?
Want Nokia MixRadio for Windows 8? Get it in the Windows Store (opens in new tab) today for free.
Thanks for the tip Brad W!
All my previous offline mixes gone when updating. Have to download back.

The logo looked like Xbox music upside down

That giant pink live tile is atrocious. :|

What! Really? I absolutely love the tile.

What about WPCentral logo?

Once you start getting some mixes going...you have album art plastered all over montage style! Only when you're playing music - double live - one half is pink, the other album art with the logo on top in the middle! Love it! Vast improvement from before...I used skinery pro to make a custom one because it was that lackluster! Not anymore!

Dislike to the logo. Not very... respectable... serious... sound?

They're headphones up side down.

This! When I saw it yesterday I thought it was king of silly looking but this morning I examined it further and saw the ingeniousness of it! Good logo!

I hope it actually sounds good enough. I'm not too happy with Windows RT and Windows Phone Nokia updates. Off topic, since all of us are nerds here, I highly recommend that you guys check out this video. A remote controlled Doll sized Jumbo taking flight. http://64bitarena.blogspot.com/2013/11/airbus-a380-doll-sized.html

How do you save your own mixes so they sync between phone and PC?

I want to know that too...I have a feeling they're not connected for that feature yet! Please, if I'm wrong...someone tell me how?

Instagram id-.." anky17cool " ...follow to see amazing clicks..follow guys to increase ur followers

My... that face is even creepier in black.
Stuff of nightmares right there (if dreams were made of pixels).

That smile says "sarcasm" to me. Don't really know why...

It says exactly, "I know what you did last summer."

The logo is boring and simple

I found this logo one of the most creative I have ever seen. It's so simple, just a smile made of an upside down headphone. But the tile's background color should be theme aware.

I like the UI, but is the app running ridiculously laggy since the update for anyone else?

Yeah the ui is great but the app is really buggy and i think they need to figure out the offline music problem no background cover when offline why nokia??

The logo is a horrible goofy happy face surrounded by shockingly teenage girl pink. I unpinned it. What the hell! They ruined the amazing and great App!

"oh noes, I am so insecure about my sexuality, a pink tile will make people think I am gay!"

I pinned it as double-wide then had sex with my girlfriend twice to offset my feeling of gayness. I feel fine now having it pinned, although I may still have sex again tonight.

Oh wahhh! The logo is headphones upside down.

I just don't understand why until now isn't possible to shop a music that we are listening with MixRadio using XBox Music Pass?

I liked it, one thing i hate is there is no option to create a playlists from this app.

I'm using lumia 925 and tryingbto download this app but gave me a notification that my phone does nor support it. Is it normal?

This is the Windows 8 app NOT the Windows PHONE 8 app

App does not work with my own music on the phone. I have a 64gb card with about 45gb worth of music (12,000+ mp3s which is my cd collection). The app freezes and will not load music. Xbox music loads and plays my music fine.

I noticed the app is atrociously slow with local music. I have about 5Gb worth of music on my phone and it takes 10 seconds to load.


Still not available in India!!! :(

No longer pinned, ugly pink tile really? How about theme colored background instead!

I agree the tile should be themed.
However now it is wallpapered with my album art it looks cool even the logo is growing on me

I don't like the pink color on the title, when You pause the play list for the art dont stay in the title, I dont like the Update :(

The new logo is ugly as f*. At least, it could've been only the upside-down headphones, without the circle. And definitely without this atrocious pink. I also consider the previous branding (Nokia Music) better.

Am I missing something? It says its free but unless you sign up for the premium service you only get 30 second clips.

If you resize the tile to medium at least that pink colour will disappear & you will see the current playing album.

Did anyone else notice that Nokia is changing the tiles of their apps to have a color of their own? Here apps and now music as well differ from my theme color. MS is doing the same with Bing apps. I consider this a sign that WP8.1 will look more like windows 8.

I cannot download this application from Romania, why?

You're not missing anything. A lot of people who have downloaded it now wish they could go back.

You are lucky..new version suckss...

Still no Nokia MixRadio in Croatia :(

The old version always triggered some taps even if I have not tapped at all (only slided), the new one does not. That alone is worth an update! Btw, I noticed that all my offline mixes are gone after the update. Hopefully they are also deleted from my internal phone storage. Free phone storage is a precious thing on WP8.

The new tile is horrendous. However, the issue of foreign sim card on a UK based accounts phone is now solved, so I am glad. It works unlike the previous one. The local or neaby gigs is gone. This is a pity as in a place where one is not very often and the music scene one doesn't know, the new search option is not easy to use.

Will Nokia MixRadio be available in Croatia? Thanks Nokia Rocks !

Will Nokia MixRadio be avaiable in Croatia? Thanks

Not realy given Nokia music a try i have all my tunes via cd and then ripped onto mp3 format is it worth me using it you think ?

I hard reseted my phone to bring it back the previous version. They removed "shows arround me" =/ (at least i didn't find it and it was a bit ugly)

Not happy with the "update"... I just updated...and now I cant acces the music mixes , so I can not dowload mixes for later listening while offline... this was one of the features of my Nokia Lumia 920 which I likea lot.. And also a feature for which friends were impress, friends that do not have Nokia phones.... I am very UPSET about this. Even the mixes I had before were erased.!!!!!.

Not sure about the logo surely that could have come up with something better

Updated it and hate it...don't like the color, it's slow, and the worst part is that I don't get artist's background anymore (witch was THE selling point for me). Is there ANY way to get back to good ol' Nokia Music? Maybe some region still has it unupdated?

Very simple and creative. Thanks Nokia.

Very disappointed in WPCentral's coverage of MixRadio's debut and some of the issues inherent in the new app. I think you've really shown your colors as being little more than a pr mouthpiece for Nokia and Microsoft by not addressing some serious user complaints which are spelled out in the just released app reviews. Also, Nokia MixRadio held a fairly significant launch event in NYC and it wasn't even mentioned here.

Uninstalled it in my L820 :(
I can't download offline mixes anymore since the app is not available in my country. It's now useless compared to the old app.
Windows Central Newsletter
Thank you for signing up to Windows Central. You will receive a verification email shortly.
There was a problem. Please refresh the page and try again.