Nokia reveals upcoming exclusive apps and games for Lumia Windows Phones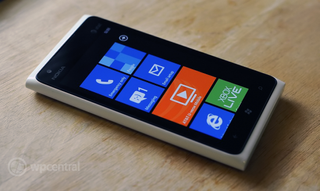 Nokia has today announced in a press release that a number of apps and games are to be exclusive to Lumia Windows Phones. At CTIA Wireless 2012, the manufacturer has focused on creating original app experiences to Lumia customers by building relations and forming partnerships with developers. Marco Argenti, SVP, Nokia Developer Experience, added the following comment.
Nokia has already built a strong arsenal of apps in their OEM collection, including the likes of Nokia Drive, Transport, Maps, Music and the recently unveiled City Lens. Crawford Del Prete, EVP, Chief Research Officer, IDC, had the following to comment on Nokia's progress with moving to Windows Phone and building developer relations.
So with al lthis talk of exclusive apps and games, partnerships and developing progress, what's on the horizon for Lumia Windows Phone owners? Check out the summarised list below of content that's destined to be exclusive for Nokia devices (and Windows Phone owners as a whole).
Sport
The PGA Tour app (12 months exclusivity) - Developed with Nokia, the app will be available on Lumia Windows Phones in late June 2012. With the app, users will be able to follow PGA TOUR tournaments, with live scoring, highlights and player information to create an immersive, interactive experience.
ESPN (exclusive to Nokia Lumia until May 2013) - Currently available on Lumia Windows Phones, the app will received a number of key updates in coming months, including sports scores on Live Tiles, team-level panoramas, personalisation of scores, leagues and teams, and additional sports coverage such as Tennis, NASCAR and the 2012 Olympics. Additionally, a Windows Phone version of the ESPN Fantasy Football app will launch exclusively on Nokia Lumia smartphones this coming Fall. That enough for our sport fans?
Games
Rovio - The popular studio will be introducing Angry Birds Space to Lumia Windows Phone owners, and will be dedicating a team of designers to create more games for Nokia smartphones as well as the wider Windows Phone ecosystem - Nokia still loves you, even if you do wield a HTC TITAN.
EA - The giant of the gaming industry (or the devil, whichever way you look at the company) is set to continue to bring leading titles to Windows Phone consumers, including FIFA, Madden NFL, NBA Jam, Tiger Woods PGA TOUR®, Mirror's Edge and Yahtzee.
Lifestyle
Groupon (6 months exclusivity) - The company is working on an extensive upgrade of its app, which will include a newly developed augmented reality deal discovery feature. This will combine map and POI (points-of-interest) data to produce real-time virtual Groupon deals. Arriving in the summer of 2012.
Tripdots (3 months exclusivity) - This app enables drivers to monitor the operation of their vehicles to better understand fuel economy and how to save the pennies, as well as connecting to other drivers and share efficiency achievements via social networks.
Finance
PayPal - The official PayPal app is being developed with collaboration from Nokia to bring the experience to Windows Phone. It's stated the app will utilise live tiles to create a "compelling user experience". We like the sound of that.
Entertainment
AOL Entertainment Hub (6 months exclusivity) - AOL is set to unleash their entertainment hub, which will bring together the best of AOL's content and deliver an immersive experience for Windows Phone. Whether you're an active user of SHOUTcast, or enjoy streaming music and movie, you'll need to get this hub on your phone.
News
Time Magazine - Users of this upcoming app will be able to view TIME.com content, receive breaking news alerts, view rich media (video), and share stories via the integrated social networking functionality. Live tiles will again be used to deliver a convenient experience.
Newsweek - The Daily Beast is the digital partner of Newsweek and their app will deliver the latest news (among other content) through live tiles and a Metro influenced UI. For those familiar with Cheat Sheet, this will also be delivered through the app, with a unique design for Windows Phone.
Productivity
Box - This upcoming secure sharing app for Windows Phone will enable users to browse, search and share files on their account. With nine languages supported, Box will be available for Lumia consumers this summer.
All-in-all, a superb move from Nokia for all Windows Phone owners. Lumia consumers will enjoy exclusive apps and titles for a number of months (once released) before the content will then be available for all platform users. For those who are eagerly awaiting Angry Birds in Space, we feel for you, but the wait wont be too long. You may notice that some apps don't have any information regarding exclusivity. We can only assume that this points to either the app being available to all Windows Phones on launch, or we just need to wait slightly longer for details.
You can catch the full press release here at Nokia's website.
Thanks everyone who tipped us!
Windows Central Newsletter
Get the best of Windows Central in in your inbox, every day!
Rich Edmonds was formerly a Senior Editor of PC hardware at Windows Central, covering everything related to PC components and NAS. He's been involved in technology for more than a decade and knows a thing or two about the magic inside a PC chassis. You can follow him on Twitter at @RichEdmonds.
So Angry Birds will only be available for the Lumia?

Yes. It will be exclusive for a certain time period.

Angry Birds is available for all WPs, I believe they are talking about Angry Birds Space.

Well unlike the other games, it doesn't state about any particular exclusivity. So who knows, we may see Angry Birds Space for everyone.

Yeah they are. I'm glad I have a Lumia.

Finally, I've been waiting for an official PayPal app

Another point (or 100 pts) for Nokia.

Umm when are all these gonna be released?? And this is a win-win for almost all wp users.. For those with a dev-unlocked phone, its just a matter of sideloading these apps, or changing the marketplace to NOKIA's :D

This is why i wanted a nokia again .. High five

I wish they got official Pandora.

When will it be available?

Heaven forbid Rovio becomes interested in Windows Phone unless Nokia soak them in cash. Stupid smug team of developers that can't be bothered to open their eyes to the platform when their signature app is probably the most profitable item on the entire Marketplace.

That's more about the coding language that needs Rovio to make the app from the start for very small OS platform.
Though Rovio and Nokia are Finnish companies so i'm sure that helps. Both them have their HQ's 50 meters apart in Espoo. I mean Rovio made Angry Birds to Nokia N900 (that maybe sold 400 000) phones before Android.

Absolutely awesome!!.. Finally we get official support for PayPal and Box.. Plus updates to Groupon and ESPN will be greatly appreciated.. and this is not to mention Angry Birds Space.. Nice work.. :-)

Nokia should help make an instagram app!

What about my Focus S? Why are others getting left out?

This is how Nokia differentiate themselves from the rest. The same thing HTC and Samsung claimed they couldn't do with Windows Phone. Nokia is doing a damn good job at it without having to touch the WP UI, while the others did nothing but complain about not being able to customize the UI. They are doing it with unique hardware design and exclusive content. If you have a problem, take it up with Samsung. They should be taking notes on their Galaxy Note and learn something from Nokia

This isn't about differentiation, this is about shutting out the rest of the market, and yes, fragmentation. It has the potential to add to people's confusion and frustration when they find out that even though they have a Windows Phone they can't get all the Windows Phone apps. It's bad for the platform as a whole. If Nokia's hardware is as good as they say then that should be enough to differentiate themselves.
How would you feel if Google paid a bunch of app developers to develop for Android and not for WP? It's the same thing here but on a smaller scale.

It's not the same cause no where did it say that other WP devices will NEVER get the apps. Other WP devices will get them in time. So stop bitching and just wait like you have for everything else. Nokia has done more for the platform than any other OEM. You should be grateful WP is even getting the attention it is and it's all cause of Nokia

Not fragmentation and very bad analogy. These are app are only a couple of month exclusives. Get over it because at the end of the day Nokia brought a lot of new quality (let's hope so) apps for everybody. Can the same thing be said about Samsung? Or HTC?

Nope. They are just sitting back doing nothing while Nokia does all the hard work

Someone on Nokia Conversations is getting on me about the same thing (he has an HTC not a Nokia).
http://conversations.nokia.com/2012/05/08/new-app-partnerships-announced-at-ctia-wireless/

The apps are exclusive to Nokia for a limited time. After such time, they'll be available to other WP devices. This tactic drives sales for Nokia which they need to increase consumer awareness that they're back and offer something unique to them.

I can understand the logic, but I kind of wish they'd sell their apps for non-Nokia phones. It would still be a selling point for Lumias (get these great Nokia apps for free!), but the rest of us could get them if we were willing to pay for them. Though I'm probably just going to ditch my original Focus for an Apollo phone this fall.

Do you understand what kind Nokia money is behind some of these apps on Nokia?
Nokia owns world second largest mapping company that it paid 8.2 billion euros. By some Samsung and HTC users paying couple of euroa from Nokia Drive would never pay it back. It needs it's own bread of apps.

You need to remember that Nokia is going in to WPand building it's own ecosystem around it. That's what Samsung is doing on Android and that's what Nokia is doing on WP.

nice, hopefully they have AIM!!

They need to add boxing to the espn app...geez, cricket?? come on man!

Ditto on the boxing! Add that and I'm there! Great to hear, Nokia are on the move

Boxing is on ESPN. or what are we talking about here? I dl the ESPN app, and the first thing I was looking for was boxing... And bam! Right in front of my face! Go

That's cause that's not the Nokia version. Your talking about the ESPN Scorecenter app.

I agree, It needs boxing. I'm a big boxing fan. I'm still waiting for someone to develop a scorecard app too

You do understand that Nokia is also huge in South Asian countries (read: India) where cricket is like a religion?
It's a smart move. They've created a package with sports that most people follow.

I really disagree with exclusive apps on the same platform. It weakens the MS goal to have the same experience on all Windows Phones. I appreciate that Nokia need to build up, and overall they are strengthening the platform but it seems that the rest of us (supporting WP7 since day 1) are left out in the cold unless we switch phones. Exclusivity should be across all of WP7 to draw iphone/droid/bb users to the platform as a whole and not create disparity within WP7 itself depending on which phone was bought (like android).
Exclusive timeframes are tolerable, as at least we still get the apps... But we should be able to buy in to the Nokia suite of apps (especially Nokia Drive) while Lumia owners still get it for free.

I'm with you on that. My focus S has Nokia ESPN. But I had to hack my phone to get it.

So Nokia should shell out $$$ to get these apps developed then HTC and Samsung should benefit even though they are doing nothing for the platform? Fault lies with those companies, nothing stopping them from making such deals for their own devices. They certainly dont seem to have a problem doing that for their android devices.

Excellent point there. Why should Nokia share these apps, when OEM like HTC, Samsung aren't willing to shell out the doughs for these apps? These exclusive apps are to entice new smart buyers to chose the phone with BEST design(not recycled android hardwares), exclusive apps, BEST support(Nokia is so far the best- fixing pinkish keyboard issue, $100 credit back for issue with Wi-Fi connection, etc) . I see why Nokia is #1 Windows Phone OEM market right now. Way to go Nokia. Till HTC and Samsung willing to shell out the $$$, I will continue to NOT supporting them.

Just think this thing through, Nokia is phone manufacturer, not OS (meaning windows 7). Why would they make apps for all Windows phones? So you can go and buy Titan II? Doesn't work that way, the point is to sell Nokia phones with Windows OS, they don't get profit if you buy WP, only if its Nokia... Simple as that.

Lets not get.ahead of ourselves here. The reality is the many of these same developers were asked by HTC & Samsung, but at that time, not enough interest was shown in wp7 or they simply said no. Nokia is the only one that appears to have enough faith in wp7 to ,"put their money where their mouth is".....advertising and doing what it takes. Samsung got advertising money from MS just like Nokia did, yet have you really seen Samsung advertise wp7 or use this money wisely?? When exclusivity is mentioned here, wp7 is talked about in the same sentence =D

The tides have changed... If you want the best experience on wp7.. Get a LUMIA.. THEY DESERVE ALL THE ATTENTION.. HTC,SAMSUNG, EAT THAT...

I agree with you. Imagine every other Manufacturer would do that. You would have to ponder which apps you would need and whose still building decent hardware and offering those apps. I don't think thats good for the plattform either. When I'm buying a WP7 I want the hole experience and not only a small part of it. I'm also not too happy about the temporary exclusivity. I mean, 1 month would be ok, but that wouldn't give Nokia too much of an advantage. But what's the point in buying i.e. fIFA while there's already the next version waiting. Also the span in which those really important titles would not and are not available is really bad for the plattform. This could drive more and more users away from the plattform.
I think its also not fair to say Nokia is doing the hard work there and the others don't, sure, that might be true, but dont forget that Nokia is partnering with Microsoft and is getting a whole bunch of money just to do this work. This is Nokias attempt to get back to the top.
Finally I'm only waiting for (if they keep the good hardware work) a Nokia WP8 device, so I'm not just whining because I dont get those things, but I really think this could be bad for the plattform.

I think this is great for Nokia but terrible for WP. If your at att and see the top WP the titan 2 but you can't get the same apps as the 900. I'd hate to be in that spot. It would make me more open about looking and choosing a android phone. One of the main reason people hate on WP is lack of apps. People want specs but they need apps.
Holding the 900 side by side with the titan 2 it's hands down titan for most. People just love the larger screens. I just think this is fragmenting the apps. Fragmentation is never good.

Tbonenga says: "Holding the 900 side by side with the titan 2 it's hands down titan for most."

Well, based on reviews and buzz, I disagree with you; but let's wait for some actual says figures, shall we?

Nokia wins with these apps, though, no doubt about it; and Nokia Lumia customers win as well.

What's nice is that, later on, other WP users will get to enjoy these apps. But for now, Lumia owners get to experience them first, as they should given that Nokia came out of their coffers to ensure that Lumia owners reap addition benefits of owning a Lumia device.

Is it really Nokia coming out of their coffers? Or is it Nokia spending Micrsofit money. I am sure HTC and Samsung would also do the same if Microsoft way giving money to them. Clearly, I understand why Microsoft is willing to do so since Nokia went all in. But I will give Nokia credit for doing what they need to do.

You can't compare sales. Considering you could get a 900 free and the cheapest price on the titan 2 was 150. A lot of people go with the cheap route. That being said the 900 has a cheap feel to me. It's just to plasticy feeling. The screen looks small side by side with the titan. I want even talk about the cameras because we all know the titan has the best camera on the market that's released now. Nokia is also putting millions in advertising while HTC simply puts out the best WP and abandons it. Both phones are great but side by side it's gonna be the titan 2 all day.

Lol! But they ARE side by side - in practically every AT&T store! People are choosing the Lumia 900. :)

Can I just say, that I am willing to pay the no committment price for the Lumia 900 and I may be doing that very soon; HTC anything isn't even a consideration for me, not even for free.

Don't worry, though; perhaps the Titan II sales will pick up and blow Lumia 900 sales out of the water once the Titan II price drops down to a penny soon.



Lol is that a joke? The Lumia kills the Titan II. That's why it's selling so well. Sent from my Titan II.

no doubt nokia is doing good jobs!

This is a move to slowly shove all other OEMs from WP. Nokia is aiming to become the only WP OEM. And Samsung thinks they can go up against Nokia in WP? Ha. Fat chance.

Yeah, especially with the focus 2; I really loved my first Gen focus, but let's face it Samsung and HTC were the first to adapt wp7, yet there designs have been knockoffs of their same phones on rival platforms.....should they have innovated first since they were the first to adopt? Or should they have move forward (yes), but they chose to release duplicates of their already releases wp7 devices. Customers are visual and the titans series looks the same on all platforms no matter what size the device is. Specs are different, but the design is stale.

Agree with the people who don't like it even though I have a Lumia. What if HTC or Samsung comes up with a kickass Apollo device? I have to sacrifice mainstream apps (ESPN, Groupon, CNN) and am punished for not buying a Nokia? That's a big middle finger to me.

Exactly its already a middle finger from app devs that have great iOS/android apps but the wp7 offering is sub par (mlb atbat 12). Then when a dev finally does make a good app it is exclusive to a specific device or manufacturer.

@Tahiti Bob...But WP users are already doing without, still, a few mainstream apps!

You don't have these apps now, so I don't see why it matters if these apps are going to be available to non Nokia Lumia owners a few months after the Lumia owners. Angry Birds Space - WP owners get it after iOS and Android, but WP will still get it.

Punishment? Big middle finger? Sorry you feel that way. But, at the end of the day, Samsung, HTC and others all have the same opportunity to add value to their WP device owners with deals such as these.

Beats Audio, where art thou for HTC WP devices? Chat On, where art thou for Samsung WP devices?

HTC/Samsung owners - don't hate on Nokia.

The time WP8 devices show up chances are that these exclusive apps will already be available to all

Best manufacturer of all time. Go Nokia!!!!

Maybe Microsoft is handing over windows phone to Nokia. Let them manage the mobile and they work on the desktop. Good partners!!! What do you think?

Agree with tahiti.
If windows phone is gettin focused on nokia is loosing a lot from different sides.

Well blame Samsung/HTC for doing relatively little on their part to push WP. As I said earlier, after using Focus for 1 year Samsung gave me a cube game...in half that time Nokia pushed Drive, Maps, Transit, Play To, City Lens, etc. Heck even in terms of prices Nokia is doing the consumer a favor. A Lumia 710 costs $254 + tax in Canada, and the 900 is only like $50 more than Focus 2 on AT&T. Accessing a Lumia device isn't a big deal.

What you say doesn't matter. Nokia didn't even have a phone when WP7 launched, and the Samsung Focus got great reviews. HTC had the most devcies out, and still do. So what are you babbling about.

I'm babbling about offering a comprehensive user experience for the end-user as well as supporting Windows Phone in a relatively sincere way. Samsung, while offering good WP devices, has done nothing compared to Nokia in actually pushing WP against other offerings. Apps: - In the 1-year I used Focus as my regular phone I got their stupid rubik's cube game, I couldn't even access the DLNA app. In half that time, Nokia pushed out Drive, Maps, Transit, Creative Studio, beta for Play To (DLNA) and City Lens. I'll give HTC some credit though, they do offer some pretty neat apps, but there are other areas to consider. Marketing? Samsung decided it was a good idea to rip the Smoked by Windows Phone campaign for their Galaxy Note. It could've even ripped the Galaxy Note scene for Windows Phone, no. Handsets: I have no doubt that Samsung's WP devices are good, but just being 'good' isn't good enough in this market. We need inspired designs, we need differentiation in handsets, not recycled Androids. As for HTC, Radar seems good, but is overpriced given that it is an entry-level device, they should've capped it at $299, just as Samsung should've done so for Focus 2. Price them at $299 and yes I'll see them as real drivers of WP at this time. Want to offer premium WP handsets? Then beyond Titan, HTC should've considered making a handset based off its One-series designs for WP too... Nope, didn't happen. Now as for HTC... So the entry-level device is HTC Radar? How much does that cost, $349.99? And Lumia 710 is $249.99? So the FFC and bigger battery will cost me an extra $100? And for Focus 2, if I want LTE, why not spend the extra $50 and get Lumia 900 with all of Nokia's exclusive apps? Nokia not being here at launch...the fact that Nokia just came into the WP sphere and is offering more than the rest of these OEMs combined is bloody disgraceful (for the other OEMs). I understand Nokia is getting heavy support from Microsoft, sure, but switching over to WP anyways wasn't going to be an easy transition for them and they are paying for it. Still, they've pulled through for us WP users... At least I don't have to fork over $350 (HTC) or $400 (Samsung) for the Nokia experience ($250)...

You won't catch me getting anything else but a Nokia when I upgrade. And I won't let my wife get anything else either because I call the shots! Yeah, thats right! Lol...

What if they name their next phone the nena896?

Good job by Nokia for getting the developers of several different apps to put on the platform. Yes, I know a lot of people are complaining about "what about us?" I myself have a Samsung Omnia 7, but let's be honest, how much effort has Samsung, HTC, or any company really has put in trying to get these developers to bring apps over to the WP platform? None that I know of, yes, they all have their in house apps, but why haven't any of the other companies gone after app developers like Nokia has? Maybe because they don't really have a lot invested on the platform as a whole, in comparison to Nokia, by using the same leftover Android parts to make a WP device and fulfill their agreement with MS to stay off their backs. Well either way, Nokia is not the bad guy, we all should questions the other handset makers, why they are not doing the same as Nokia is. Oh BTW, I did purchase a Lumia 900 , for the lady and getting another for myself, Nokia each day are showing me why they want my business.

Exactly! When you buy Nokia you know that WP is their only concern and it shows

Instagram, Draw Something and Pandora = COMPLETE!!!!!

Did u see that, AOL? Hahahahhaha aol app. That garbage shouldn't be on our phone.

Sure it sucks that users of other brands get left out for a few months, on the other hand Nokia is apprantly forking over cash to get this stuff done. So clearly its understandable that they want something in return.

Also, it might very well be the case that if Nokia didnt do that, some/most of these new things wouldnt come to WP at all.

I kind of agree with this. Nokia is fighting for its life so I get why they are doing this. But I also see the negatives for WP as a whole.

Hell yeah! Glad for Nokia Lumia 900 owners like me :) That's why I picked Nokia :)

These apps be they exclusive or not are good thing for both Nokia and WP as a whole. Quality apps that people actually want to pin to their start screen is what we need more of. HTC, Samsung and others only have to look in the mirror to see who is at fault for the lack of adoption of their devices. I had an HD7 before and the attentive phone app was the only useful app they had. The HUB was terrible, Watch was redundant with ZunePass and the others I can't even remember. If Nokia is the only premium partner of WP then so be it.

What's really sad is I can't even switch to a lumia. ATT service sucks in my area but Tmobile is awesome so by default I'm with Tmo. This sucks I want a lumia so bad but why shell out $500 for a phone that'll only get 2G?

Move to another area? :) Lol, just kidding with you.

Yeah, sort of does suck for TMo users, hopefully, once the exclusive contract is over with at&t, you guys will get the 900 as well.

Well how about the 710 then until at least the international HDSPA 900 comes out? I am happy with it on Tmo

How often do you spend downloading things on the go? I use wifi at home and at work for 90% of my purposes. Yes, it's good to have faster speeds, but our phones are much more than internet devices :)

That high quality cube game from Samsung...horray

So proud of my Nokia Lumia 800 :D

Only think I worry about his how EA will price their games.

Everyone is up in arms against Nokia but nothing was stopping HTC or Samsung from doing the same thing. They are more worried about putting their stupid skins on top of WP then actually paying attention to the ecosystem or design. None of these apps will be exclusive forever and most of them dont even say they are exclusive. Who is to say that if Nokia didnt do this that these developers would bring their apps to WP at all. This is why the day the Lumia went on sale I got it and Nokia will be my choice for future phones as they have as much riding onthis as MS does. Until Samsung or HTC start trying to do something with WP and maybe actually advertise then it is all on them.

Some people are acting like these are going to be permanently exclusive to Nokia.

I respect with Nokia is doing. They are doing what they can to sell Lumia phones with WP7. Sucks that it's exclusive but luckily its only time exclusive so it's not like other phones won't get it. I came from T-Mobile to AT&T because the lack of really great WP7 phones. AT&T got my money because they invested in getting the Lumia 900 exclusive and now now Nokia has my money because they invested in WP7. Sounds like its paying off, well for me :p

Alright alright I'll get a Nokia! Lol

Here's a breakdown of what's exclusive and what is not. Only 4 are timed exclusives, so that is not as bad as its being made out.

http://www.zdnet.com/blog/cell-phones/ctia-2012-nokia-announces-new-exclusive-lumia-windows-phone-apps/7572?tag=content;siu-container

Thank you for further clarification on this.

What about Nokia apps like Nokia Drive etc? Aren't they permanently exclusive?

Watch Pinterest suddenly come only to Nokia. Heehee

Nokia is doing more to keep our OS of choice alive then any other manufacturer. Who would of thought that today HTC or Samsung will announce these apps coming to WP?

Damn I'm poor and can't afford lumia ( still holding on to my LG quantum)

Rovio won't see another dime from me until they update the original Angry Birds which I paid good money for and got left behind. What's to say they won't do it again? I don't want a broken Angry Birds Space, I want what everyone else has.

What's wrong with your version of Angry Birds? I played thorugh all the levels and got 3 stars on each on my HTC Arrive. I never encountered a single crash.

Even though I'm not currently a Nokia owner (I'm on Sprint), I respect their licensing model and support what they're doing.


First of all, it's not Mango-ready (no fast app switching) and second of all it has about 1/10th of the levels that iOS and Android have and it was three times the price.

Angry Birds on WP7 has much less content than what's available on iOS and Android.

Come on...where are Chase & Wellsfargo apps?...You know apps that actually usefull in every day use.
Maybe Samsung or HTC can chimp in stead of watching Nokia do all the heavy lifting.

Sayonara HTC (Quietly sucking) and WELCOME BACK NOKIA!! (Give me a hug!!)

So here is my question and feel free to correct me if I am wrong or off base. But I can see why some are a bit off put by this. I am confused on something as I don't know how these things work. But you guys are telling me that Samsung could go to Rovio today and work out some deal to get Angry Birds Rio exclusive to its Focus line? (Even if its by a couple of months) That also begs the question: Where is MS in all of this? Do they have a voice in what is happening with the OS in this regard? And if so, why aren't they working out deals to have these apps and games available on the OS platform wide?

I can see why some are put off by this...but man, seriously, the other OEMs are not doing WP a service when compared to Nokia. End of story... But if it is of any consolation, given that it is Microsoft financially helping Nokia with its transition to offering Windows Phone, Nokia might not be adverse to ensuring that all of these apps will make their way to non-Nokia WPs. But to me it sounds like the other OEMs free-riding on Nokia's pushes when they don't deserve it...

1billion a year paid by MSFT to Nokia to use the operating system...

I think the reason Microsoft made this decision is to give incentive to manufacturers, and let them compete with one another. If all these apps were available to other manufacturer Window Phones, then what would be the point of getting a Nokia Lumia 900 if you could just get the Focus Flash? I think someone brought up a pretty good idea though, because locking out other users is kinda lame. That was, Nokia should make these apps free or cheaper on the Lumia series, and sell them for higher prices to other devices through marketplace. That to me is somewhat of a win win situation. If you like the apps Nokia has to offer, then get a Nokia, if you cherish other aspects of other Windows Phone, but still want Nokia apps, then you're free to do so, but it's a premium to do it. That should apply to all other manufacturers. With that said, it should probably only apply to Nokia developed apps, not things like Angry Birds and Pay Pal, because those are pretty general apps. If it was like Nokia Drive, City Lens, etc, then I think you could apply that kind of model.

@sdreamer...I used to think (a long time ago) that Nokia should monetize their own apps for other WP oem users; but given the hate (or vitriol, envy, or whatever you want to call it) expressed by some HTC/Samsung users towards Nokia since Nokia released the Lumia 800, I don't see Nokia monetizing apps as a solution. Those hating Nokia would simply bitch that they had to pay for Nokia apps, and then complain that Nokia should offer them for free to them.

Who knows, though; Nokia may do just that in the future. I just think the hatred towards Nokia by 'some' non Nokia WP users will remain firmly planted no matter how much shine and goodwill Nokia brings to the platform or to Lumia customers.



Where is this Nokia hate coming from? Cause it sure as hell ain't on this site, lol

Can't wait! But aww, no Sims Freeplay from EA?

I'm just glad the wp7 platform is getting the attention it deserves, I personally like the titan 2 better than the lumia. Both are great phones but I need a better camera than what Nokia has to offer. I'm not a big fan of this exclusive app nonsense, its not Nokia helping WP7 its Nokia helping Nokia. I don't think I should have to wait for a app because I chose a different phone. I chose the windows platform so i should get rewarded for that, not for choosing Nokia. I've been loyal to windows from the start pre-mango, this is how I'm rewarded.

Eh... I dunno how I feel about this. Sure it's good to push the flagship phone as much as possible, but I don't know about alienating other windows phone users. That doesnt seem like such a good idea to me. Samsung and HTC probably aren't super happy about this kind of news. I think that these apps should get pushed to all Windows Phones, not just the Lumias. That wouldn't hurt nokias campaign anyways, since they're not fighting other windows phones to get marketshare, they're fighting iPhones and various Android devices.

People are getting mad at the wrong company here. Yes, they are all using the same OS but let's not forget, this is business. Business is about getting as much as you can at the expense of your competitors. Instead of blaming Nokia, make suggestions to Samsung and HTC. People make it sound as if all the OEMs using the WP OS are friends. They are competitors! Nokia just made their move. We're waiting for a response from Samsung and HTC.

Wait manufacture just fought to get apps on WP7 and people are crying about Nokia having it for few months before other phones get it????? In the end we all win. Bravo to Nokia to get more apps on WP7....... Finally a manufacture that is doing something instead of bailing

So, when I can I set my Trophys marketplace to Nokia to get these new apps ?

For all those Samsung and HTC owners moaning about exclusive apps, think of it like this... Were it not for Nokia, the two aforementioned pathetic excuses of companies, would have been quite happy to watch the entire WP platform quietly die away, and leave your devices with no future updates, new apps or even updates for existing apps. Come upgrade time, you'd have been left with the choice of an Android phone or an iPhone. It is simply because of the money, time and effort that Nokia have invested into the WP platform, marketing, getting handsets into hands etc, that has made the platform popular with consumers, and raised the profile of the platform yo a level that was literally unthinkable prior to February 2011. Nokia are thus the sole reason app developers are still, and will remain, interested in developing apps in the future for the WP platform. So stop moaning about Nokia's efforts and show some respect for the company that has, without a shadow of a doubt, saved the Windows Phone platform!!

Wait wait wait... Angry Birds Space only for Lumia?!?!

Other manufacturers will join when WP8 comes out. Right now it's all about Nokia. Nokia bring apps to WP while HTC and Samsung brought nothing to WP so far.

are these going to be globally available or just in the US like the ESPN app???

Very proud Nokia Lumia 800 owner right now!

Not sure about Samsung, but why is most people acting like HTC has done nothing for windows mobile/phone? It was them that made Wm6.5 pretty good with the HTC HD2 (loved that phone), their build quality (though generic) is second to none these days and let's not forget, though I don't like the hub idea, their stock, locations, notes, flashlight, compass apps are pretty good. Not to mention the camera in the Titan 2 is very good (when the hell is this coming to the UK?). I for one after using the Titans screen, can't go back to anything smaller so a Lumia isn't an option. Software is nice, but to me, hardware is my priority.

IMHO Nokia is trying to get WP exclusively. They will probably rename WP to lumia OS or something. MS isn't really interested in WP, they more care about Windows 8. WP for them was just to stay in the game until Windows 8 is ready. If they hadn't released WP 1.5 years ago nobody would speak about Windows 8 for tablets at all. Also a Nokia spokesman was quoted on a German website saying that with WP Apollo the marketplace will be renamed to Lumia Store on Lumia devices. And I am speaking about the whole marketplace and not the little Nokia store inside it. Hence more evidence for Lumia OS in the future.

ergh, hate exclusivity. I don't see why a WP user using a different phone is any less important than a Nokia user. I feel like Microsoft is just telling us to go f our selves. If one doesn't find the Nokia offerings to be to their reasonable satisfcation for any reason, they shouldn't be punished for it.

Also, monopolies are bad - we'll get iPhone esque pricing then with limited options phone wise. If that truly happens, then I'll sadly make my way to android.

It appears the choice is to buy a device which is potentially obsolete in 6 months (IE may not take the WP8 upgrade) or miss out on the apps

Hardly fair is it ?

The Time Magazine, Time Mobile App is now available in the marketplace as well.

http://www.windowsphone.com/en-us/apps/6e9f62b3-3a78-4378-9181-cf107753e21e


i'd like this phones very much
Windows Central Newsletter
Thank you for signing up to Windows Central. You will receive a verification email shortly.
There was a problem. Please refresh the page and try again.