Weekend Entertainment: Listen to Nothing but Thieves and watch Spotlight
Nothing but Thieves - Nothing but Thieves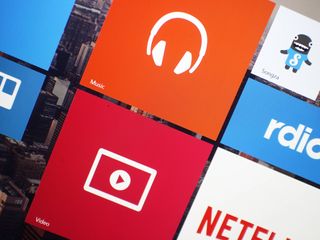 Every week, lots of new stuff drops on Groove Music and Movies & TV, and it becomes hard to keep up. Well, that's where we come in. Every weekend we'll highlight some of the hottest albums and singles on Groove Music.
We'll also let you know what movies and television shows just dropped on Movies & TV for your viewing pleasure. It's the weekend, and we'll help entertain you.
Groove Music
Nothing but Thieves is an indie-rock group that comes from Essex who has only recently risen to popularity. Today, the band released their first studio self-titled album Nothing but Thieves. The deluxe album features 16 nifty tracks that easily remind me of the sound of The Killers in the early 2000s with a little hint of The Script.
After giving the album a complete listen, I'm sure I'll be playing it non-stop over the weekend. My favorite songs so far are If I Get High, Honey Whiskey, and Graveyard Whistling. Now give the album a listen to for yourself and let us know what you think.
Wiz Khalifa - Khalifa
Everyone's favorite stoned rapper is back with his sixth studio album entitled Khalifa. The album contains 13 completely new tracks that feature a host full of other artists including Travi$ Scott, Juicy J, and Ty Dolla $ign.
As for my favorite songs on the album, Bake Sale and No Permission are the two songs that stood out to me the most. If you're a fan of the rapper, give it a listen and let us know if the album lived up to the hype.
Movies & TV
Spotlight
Spotlight is based on the true story about a group of journalists from the Boston Globe and their Pulitzer Prize investigation into their local Catholic church community. What they found was a scandal that had been covered-up for decades and spanned from their local Catholic church up to the some of the highest officials in government.
Get the Windows Central Newsletter
All the latest news, reviews, and guides for Windows and Xbox diehards.