November Xbox One update now live, brings custom backgrounds, trending TV and more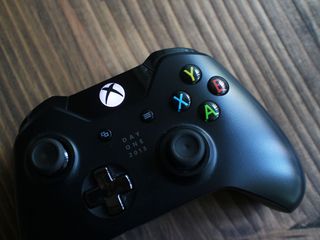 After detailing the changes that will be rolling out in this month's updates in October, Microsoft is commencing rollout of the November update for the Xbox One. The highlights in this update include the ability to add custom backgrounds, addition of location information to your gamer profile, new live TV features and more.
Here's a list of all the new changes:
Show Who You Are
We're including some of the top fan requested features this month. Among them is the ability to customize the background on your Xbox One, show off your top achievements and share game clips in new ways.
Custom Backgrounds – For the first time, each account on your Xbox One can have a customized background. You can choose a custom color as a theme or achievement art as your background image and those will show on any Xbox One that you Sign In on with your account. Additionally, you can use the Media Player app to pick any JPG or PNG image off of a USB attached drive or a home media server that supports DLNA. While viewing a picture/photo in full screen mode, press the Menu button and choose "Set as background" – your custom image is stored locally on that Xbox One console.
Gamer Profile – You can now share your location and bio as part of your profile. You can set these options on your Xbox One console and use Xbox One SmartGlass to browse to other people's profiles and check out their showcase items. Additionally, you can now select a set of showcase items that are displayed when other gamers look at your profile on an Xbox One console. You can use Xbox One SmartGlass or Xbox One console to add or remove up to six game clips or achievements that will be displayed in a carousel format.
Tweet about your Favorite Game Clips – You can now share your favorite Xbox One game clips with your followers on Twitter. Use the Share button on any game clip you have created and select Twitter to compose the Tweet.
A New Way to Watch TV
For the first time, you can discover new shows and see what people are saying about them in real-time with new Live TV and Twitter integration.
Live TV Trending – Xbox One owners in the U.S., Canada and the UK, will see a new "Trending" tab in OneGuide that displays the top 20 most watched TV shows, with the list filtered down to the shows that are currently available to you based on your OneGuide settings. The Live TV on Xbox trending list is updated by the minute, so you can easily discover shows that are popular with other viewers.
Twitter TV Trending – Additionally, if you are in the U.S., you'll see what Live TV is trending based on the highest number of tweets. The Trending tab in OneGuide is updated to display Live TV on Twitter first and Live TV on Xbox trending second. You can tune to a specific show from either trending list by pressing the A button.
Tweets in MiniGuide – Also, initially available in the U.S., you will see the actual tweets for the Live TV shows in real time and quickly find the Twitter #hashtag to join the conversation.
Recents and Favorites in MiniGuide – MiniGuide has been updated to include your favorite TV channels in a combined Recents and Favorites area and MiniGuide can now be activated via voice by saying "Xbox Select – MiniGuide" while watching TV.
Store improvements and SmartGlass updates
We're introducing cool new features for SmartGlass and Store as well:
Xbox One Store improvements – The Store pages on Xbox One have been improved to enable you to more quickly browse and find content. The navigation buttons are moved to the far left so you can find them easier. You can also more quickly find game add-ons, perform store specific searches and recommendations are more prominently displayed. Finally, store categories have been standardized so you can easily see the top items in each query at a glance.
Friends' Game Activity on SmartGlass – You can now see a list of your friends that have played a given game within the Xbox One SmartGlass experience.
Games with Gold & Deals with Gold on SmartGlass – For gamers with an Xbox Live Gold subscription, you can browse "Free Games with Gold" and discounted content with Gold and initiate download of the content to your Xbox One console from your mobile device.
SmartGlass Store Improvements – We added a new section for Apps to make it easier to find and download apps for your Xbox One, as well as adding a Coming Soon filter for Games and Add-ons to make it easier to see upcoming Xbox One releases sorted by anticipated release date.
Other Fan Requested Features:
Snap IE – From the Address Bar in Internet Explorer, you can now easily snap from a full screen experience and move Internet Explorer into snap mode.
IE Featured sites – Now, Internet Explorer will show a number when something is newly-added to featured sites. Newly-added sites will also display a badge (denoted by an asterisk (*) in the upper right corner) until you launch them or seven days have passed since the site was added to the Featured list.
Restart now – If you want to restart your Xbox One console without getting out of your chair, you can now do it by going to Settings - Power & startup, and choosing "Restart now."
Console update information – Under Settings – System – Console info, you can now see the latest status (e.g. "update successful") for Xbox One console updates, including date last updated and last automatic update check.
What feature are you excited about the most?
Source: Xbox Wire (opens in new tab)
Windows Central Newsletter
Get the best of Windows Central in your inbox, every day!
Harish Jonnalagadda is a Senior Editor overseeing Asia for Android Central, Windows Central's sister site. When not reviewing phones, he's testing PC hardware, including video cards, motherboards, gaming accessories, and keyboards.
Need coax adapter for use with clear qam channels.

When is the ability to control your light coming

I also want the ability to start my car from the xbox

Don't worry, I'm positive this is on development for 2015 updates....

im stoked about getting my xbox one and Band this month for $450

I want surface pro 3 Xbox one and band bundle

Ahh waiting for that perfect 1TB bundle!

If you are a gamer, 1TB is not enough, I have 500gb Xbox one and bought additional 3TB. Now that's a complete set.

Im too lazy to put images on a flash drive to test out the backgrounds, but you can also set a color fill or achievement art as backgrounds. Store is revamped too.

Kind of surprised that you can't select a pic off of OneDrive.

Pshhhhhhhh , don't make too much sense now

Installed and playing with new features, got my custom background and my showcase. Would love to get in the Xbox preview program one day.

Do you need an invite? Or still waiting to get accepted?

What is your gamerid? I'll send an invite

Thanks I need an invite. My gamertag is "Michael MDP"

Bro please, if its not too much to ask, thanks in advance. Gamertag Z10YkakPES

Restart now. Best feature ever. That beep sound the X1 does when pressing the on/off button is so annoying. Now all we need is a way to quietly mute the machine.

I very very rarely use that button. Usually do it with the controller and use Kinect to turn mine off.

The restart option refers to a full cold reboot rather than just suspending it like the controller menu does.

Now tv on smartglass please

When? I thought that was coming this month, but it didn't. There is no update in December, so that means we won't see that feature until 2015 then?

Is the IE on Xbox one different than the one on Windows 10? If not how can I synchronize them so my favourites can be synched?

You can't. Xbox One is the red-headed stepchild of the Microsoft ecosystem. The only thing I want from the Xbox team is to enable syncing of accent colour, ie favourites and other settings that are common between all of Microsoft's devices and services. :)

Does anyone know how to stream all the media that is stored on my PC, just like I can through my phone or TV.

Media Player app and DLNA, or even better use Plex.

Xbox is looking and becoming a great device!

Playstation 4. (ok every body will be angry at my comment). Im a gamer. Not a enterraiment addict. Videos, Internet Service etc. :) but this is my opinion. Remember: 7billion are free to express.

It's nothing wrong whit the playstation 4. Sony is actually sooo much better for every non-American. I am Swedish and we in Europe don't get so much out of our consoles. No Kinect whit voice commando, No tv and more. Then we have the WP phones to. No Cortana, No Swype, Only American Bing and so on

Im from Finland, I have voice commands, I watch TV through my One. I control my TV and DVR box with One. There is fairly little more US customers get out of their consoles than me. Given, my console is set to english to enable voice commands, but I wouldnt want to use the finnish language anyways

Well, yes you can use everything if you change country and language to the states. But I won't do that. I am Swedish and we haven't so much functions and apps that our friends from the states has. Xbox one will never succeeded if they don't include all EU countrys

You don't have to change region to control your tv (OneGuide), they added support for Sweden etc back in september.

Finland has all that. And many European countries. It's just slow adoption and bad reputation in Sweden that makes this, sadly. I wish many more in Sweden would see the great things with Windows Phone and that we would get more attention like the rest.

I am from Germany and everything works. Voice Commands, OneGuide etc. I basically control my whole setup (TV, A/V receiver, Cable Receiver) from my Xbox One, either per voice command, controller or SmartGlass.

Hi Cruncher04, kannst du mir dein Setup mal sagen? Mit dem Sat-Receiver, den ich gekauft habe, habe ich beim Fernsehen ein merkliches und deshalb nerviges Video-Delay. Hast du außer dem Kinect IR-Kabel benutzt, um deine Geräte über die X1 steuern zu können?

Have to lift a hat for the likes of Sony and Apple who manage to market gimped devices that cant do half the competition can and still be succesful. I guess you dont have a smartphone either cos you arnt an addict and it would be silly to be able to do more things?

Actually I have the Lumia 930 and it's the same there. We don't get the things that we as a paying costumer deserve.

This is awesome. My first XB1 is coming today. (Amazon Sat delivery.) should have it around noon. I might not be able to play it til tonight if it has GB of updates to DL.

I'm not sure if it will work or not, but definitely try to start installing your first game while the updates are downloading. They will probably finish about the same time.

Haha. This! I was so excited when I got my Xb1 home after work on my first day and couldn't play it til the next while I waited for xb updates, game installs, and game updates. But good things come to those who wait.

I wish the Xbox team could go work on XBox music for WP for just one week.

I want them to add more resolutions like 768x1366

It just keeps getting better and better!

We need a set background from OneDrive feature!

Exactly what I was about to say!

I already store all of my wallpapers on OneDrive.

The ability to snap music while I play a game would be nice though.

And Spotify to the Xbox one would be awesome:D

YES! I cannot wait for that day!!!!!

Love the new update, but I would definitely love a Mute for the snap. Commands like XBox Mute Main or Mute Snap. That way I can watch a tv show and play a game at the same time without the game music interferring when the game doesn't allow to turn down the gameplay.

Just installed it! I am looking forward to the trending TV. I think that could be cool. I'm going to try to customize my start screen now!

Loving the new background and color options! What one do you all like? http://i.imgur.com/R1izb9u.jpg

Can someone send me an invite to Xbox one preview program? gamer tag is Ripthuggery

I love me some Xbox one updates!

Does anyone know if you can pull a picture down from OneDrive for your backgroun?