Office Lens removed from Microsoft Store, cloud-based features cut off for PCs
By Sean Endicott last updated
Office Lens users will have to rely on iOS and Android devices going forward.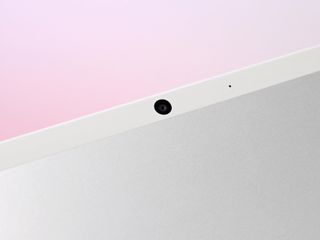 (Image credit: Daniel Rubino / Windows Central)
What you need to know
Microsoft recently removed Office Lens from the Microsoft Store.
If you have Office Lens on your PC, several cloud-based services no longer work.
Office Lens is still available and fully-functional on iOS and Android.
Microsoft recently removed Office Lens for Windows 10 from the Microsoft Store. As of January 1, 2021, the document scanning application is no longer available for Windows 10 PCs (via Aggiornamenti Lumia). In addition to removing Office Lens from the Microsoft Store, several cloud-based features for the Windows version of the app have lost support, including saving pictures to OneDrive, OneNote, Word, PowerPoint, or as PDFs.
This cutoff date has been known since October 2020 but only occurred recently. Microsoft outlines the changes in a support document (opens in new tab):
Without the ability to save pictures to OneDrive, OneNote, Word, PowerPoint, or as PDFs, Office Lens for Windows 10 loses the majority of its usefulness. Office Lens might be more natural to use on a mobile device because they have better cameras and are easy to carry around, but some people still used Office Lens on devices like the Surface Pro 7. It's important to highlight that Office Lens for iOS and Android are unaffected by this news and are still available through their respective app stores.
It's also worth noting that there are some other ways to scan and upload documents from a computer, such as using OneNote's camera.
Sean Endicott is the news writer for Windows Central. If it runs Windows, is made by Microsoft, or has anything to do with either, he's on it. Sean's been with Windows Central since 2017 and is also our resident app expert. If you have a news tip or an app to review, hit him up at sean.endicott@futurenet.com.
As long as we had been knowing this for, it sounds once again a smart move before releasing portable Windows 10X devices, or making Windows 10 available for ARM.

Hasn't most of this functionality been built into the OneDrive App now? I uninstalled Office Lens because you could scan to OneDrive directly from the OneDrive App.

On mobile, the Office Lens app is still available (though was pretty much abandonware last time I checked) but you can also scan images using the OneDrive app or the Office app, and quite easily. Not sure why this information was left out.

I find this article misleading since OfficeLens document/whiteboard scanning functionalities are now (have been for more than a year now) available through the default Windows Camera app.
Using the Photos app, which can be set to sync your library content with your OneDrive account, you can also export any photos to PDF (print to PDF) or share to OneNote.
This article suggests Android and IOS are the only way to leverage OfficeLens functionalities, but Windows can be used natively.

Yes, this is true. A very strange omission by the author. The Windows Camera app allows for document and whiteboard scanning. OneNote taps into this feature (Insert > Pictures > From Camera), though it uses an older UI. I really think this, plus the details about document scanning through MS mobile apps, call for a correction or some clarification in the article.

I don't have that option on the Windows 10 camera. I could take an image and upload it, but I don't have the document scanner feature that others have mentioned. Do you know if that feature is limited to specific hardware?

Use the Back Facing Camera and it'll provide additional options besides Camera and Video - Just tested for myself on my Surface Book 2

My work laptop doesn't have it yet, the article in this tweet mentioned only for insiders for now? https://twitter.com/betney94/status/1345315907413946368?s=19

Yes, document and whiteboard scanning is available through the Camera app, but the pictures cannot be converted to Word or PDF, and it is also not possible to process existing pictures. If you would like this functionality back, please vote for one or all of the following pieces of feedback: Keep Windows app on Office Lens UserVoice
Bring back Office Lens for Windows on Office 365 UserVoice Add the missing functionality to the Camera app (in the Feedback Hub app):
-Add ability to convert document and whiteboard pictures to PDF and Word files
feedback-hub:?contextid=132&feedbackid=03ab5a67-df77-4199-b55d-774c77a3d96e&form=1&src=1 -Add ability to process existing pictures as document or whiteboard
feedback-hub:?contextid=132&feedbackid=2d875f24-e870-4951-9b28-467afad0859b&form=1&src=1 Add the missing functionality to the Photos app (in the Feedback Hub app):
feedback-hub:?contextid=32&feedbackid=e4bab8bb-bf46-46c1-a4a2-984785740b2e&form=1&src=1 I tried to put links for the UserVoice feedback, but it is getting marked as spam.

It's not true that Office Lens was the only way you could scan a document on Windows natively: You can use the native Windows Camera's document or whiteboard scanner, or the version of it you can access through OneNote. Personally I don't use any Windows 10 app to scan documents - it's just easier to use my phone. (It has nothing to do with the quality of the camera. For document/whiteboard scanning purposes, the rear camera on my Surface Pro 7 is more than good enough.) On Android, besides the plethora of document scanning apps that aren't put out by Microsoft, there are three options: the aging Office Lens, OneDrive and Office. Office will even let you scan tables into Excel. It's been obvious for a couple years now that Office Lens was on its way out as the document scan functionality appeared elsewhere.

Like some already mentioned the feature is kinda of redundant with it ( now? ) already being present inside the default Win10 Camera App ( just have to switch to the rear facing Camera for the Document Scanning option to appear ).

Not sure if it's available on all devices - My Surface Book 2 has it on 20H2, but my Surface Go on Insider Build 21277.1000 doesn't get those options. At first I was unsure if that's hardware related, or build related and they're taking this out of the native camera app.....so I tried on my Surface Pro X that has the same build as the Surface GO and that can do it. So it does seem to be restricted to certain hardware for some reason

My Surface Go has the Office Lens features in the camera app.

Yes, document and whiteboard scanning is available through the Camera app, but the pictures cannot be converted to Word or PDF, and it is also not possible to process existing pictures. If you would like this functionality back, please upvote some of the feedback I posted in my previous comment.
Windows Central Newsletter
Get the best of Windows Central in in your inbox, every day!
Thank you for signing up to Windows Central. You will receive a verification email shortly.
There was a problem. Please refresh the page and try again.