The Official Windows Phone Central app for Windows 8.1 is now available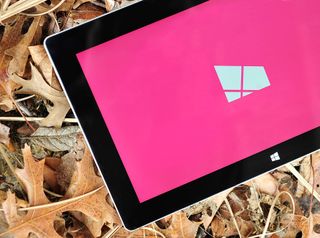 Today I'm experiencing the wide variety of emotions that comes with launching a new app into any store. I'm thrilled that we're finally able to share it with you, exhausted from all the time spent getting the underlying code functional and incredibly nervous about how it will be received and whether there will be any major bugs!
So with all of that in mind I'm very proud to present to you the official Windows Phone Central app for Windows 8.1, version 1.0 of hopefully many! Windows store apps can take up to 24 hours to show up in search results but you can find our app ready to download right now right here! If you want to go and grab it then come back and read this article please do, but I've got a lot to share with you so make sure you come back!
Introducing Windows Phone Central for Windows 8.1
Welcome to our new large screen news reading experience. We've developed this app from the ground up for Windows 8.1 for users of touch screen Windows 8 or RT devices, that being said it will work for those of you who prefer viewing on a traditional PC or Laptop as we've been sure to support mouse scrolling and button presses for all actions. We've tested the app on as many devices as we could get our hands on so hopefully you'll find a good experience on all screens and all sizes.
Whilst we've not reached feature parity with our long running Windows Phone app, a lot of the core experience you'll find is ready to go, and of course we'll be adding new features over time to bring the app up to the high standard we know you all set for us. For now, here are the features you'll find when you pick up the app today:
Live tile with all size options available
Rich front page reading experience
Portrait and landscape support for every page
Full article viewing with inline images and tap-able links
Swipe left and right to move seamlessly between articles
Swipe up from any article to read and reply to comments
Share articles with your favourite apps
Light and Dark themes available in the app's settings
Watch YouTube videos (currently through the website)
Full screen image viewer with the option to save images to your library
Section pages allowing you to look back over the last 100 articles in each category
Search experience with quick list view then the ability to view each article in the full viewer
Offline caching of news: load the news once on WiFi then read through it later when you're out of signal
We know that there are far more features in the Windows Phone app but with a little time we hope to add in all the awesome suggestions we're bound to receive from you all. And we hope you won't begrudge us any missing features for now, as we're offering this app free.
Going Free
As recently discussed on our site, we are aware that the landscape has changed significantly since we first released our Windows Phone app, so we're going to be trying out offering our Windows 8 app free with advertisements in-line with the content. The placement and frequency of these adverts is not finalized and may well increase or decrease in the coming months, but with so much screen space it was much easier to include adverts in a way that didn't interfere with the experience.
As we also now have in app purchases available (something that was not possible when we released our phone app) we plan on offering some form on in-app purchase to remove the adverts in the future. Right now that will not be possible whilst we get a feel for how effective adverts are on the Windows 8 platform.
We are also discussing our Windows Phone app's strategy going forward, in the meantime I would like to remind you that we offer a free version of our phone app with banner adverts that will never expire, just tap "trial".
Feedback & Bugs
We love your feedback, especially when it's constructive and gives us ideas for tweaks or new experiences we can deliver to you. We've created a dedicated forum just for supporting this app which you can find here, (there's also a link in the app's settings) and we can't wait to engage with you there.
We also know there are going to be lots of bugs in this first release (there's already several we know about but weren't quite important enough to wait on shipping the app) that you find in the next few weeks. There's a light version of my WPClogger ready to report any critical ones but you can submit any others through the forum. I'll be working hard to clear up any major issues with the app in order of importance. We were expecting to run a beta of this app but unfortunately Microsoft do not allow any betas on the Windows Store - public or private - so instead we've polished up the features we have right now so we could get something into your hands.
Finally, I want to personally thank everyone for your interest in this app over the past year, your passion has been demanding and somewhat daunting at times (I've thrown out the entire source for this app and restarted twice in the past year), yet it's been a wonderful experience to hear how much everyone wanted to see a Windows 8 version of a project I'm immensely proud of.
Get the Windows Central Newsletter
All the latest news, reviews, and guides for Windows and Xbox diehards.