The best Mixer streamers for gaming, tech, art, and more
Mixer is Microsoft's video streaming service, giving access to thousands of hours of live entertainment, generated by users across game consoles, PCs, and now mobile phones.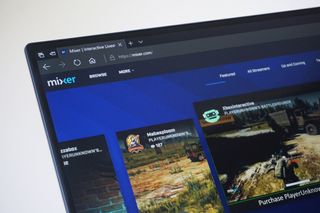 Mixer's signature features include native streaming support from Xbox and Windows 10 PCs, as well as industry-leading low latency between streamer and viewer for more engaging chat experiences, and also an interactive SDK, allowing game developers to allow viewers to control streamer's games directly. Recently, Twitch superstar Ninja joined the platform, giving Mixer a huge boost in legitimacy. If you're new to the platform, you may be wondering who else is worth following out there.
We have our own channel on Mixer, right here, which features game broadcasts from the Windows Central team, and our official live podcast with our own Exec Editor Daniel Rubino and our Windows guru Senior Editor Zac Bowden. If you're getting started with Mixer for the first time and don't know who to follow, consider taking a look at some of our favorite channels below.
TheRealGaffer
The Real Gaffer, not to be confused with the Fake Gaffer or Pretend Gaffer, is a British variety streamer with a dedicated and consistent schedule, a fun and friendly community, and probably the best subscription event on the entire site.
Gaffer plays a wide variety of titles, often including strategy games and shooters, but also some smaller hidden gems are strewn throughout Steam and beyond. If you like British accents, wacky antics, and (im)mature humor, give my pal Gaffer a follow!
RobeyTech
Robey is part of Xbox, currently working on the Halo franchise. He's also well known for appearances on official Microsoft streams, most notably Xbox's ExtraLife charity events, which raise tens of thousands of dollars for children's hospitals.
Robey streams most mornings on Mixer with a show called Morning Mixer (sometimes with us!), and streams PC building on Wednesdays for a show called RobeyTech. Settle in and enjoy the good times with Robey, when he's not on vacation that is.
Archonaut
Archonaut is one of the most charismatic streamers on Mixer, with some slick production values and skillful gameplay. Archonaut is also a Photoshop superhero, making his "now streaming" messages on Twitter all the more entertaining. It's like an entertainment sandwich or something.
Exellion
Exellion is an up and coming Mixer streamer with passionate, energetic broadcasts and a positive community. Streaming a wide variety of games, Exellion's infectious broadcasts are sure to keep you entertained for hours on end.
QueenOfArt
Mixer isn't just about games, it has a vibrant community of artists and creative types too, and anime-style artist Queen of Art is one of our favorites.
Queen of Art's streams are full of positive energy, fun music, interactive soundboards, complete with a welcoming community. If you're interested in anime-style artwork and want to see how it's done, be sure to send her a follow!
Phlog
Phlog is an epic Canadian variety streamer, and particularly excitable Rainbow Six Siege player, although she also plays spuwuky games like Visage too.
Phlog's channel is still growing, but she's fun to watch and engaging with chat, making this a great channel to support!
JordinLaine
JordinLaine is an awesome singer-songwriter that produces a range of live music content on Mixer across a wide variety of instruments. JordinLaine's streams are energetic and fun, filled with good vibes and positive humor.
JordinLaine occasionally streams games too, so be sure to stop by and check out her content!
ChaosMole
ChaosMole is a friendly and dedicated streamer of a wide variety of titles across multiple platforms, complete with a friendly community.
ChaosMole plays all sorts of titles, including RPGs, strategy games, and shooters, and often discusses game news and is generally helpful and informative about the games he's playing. ChaosMole also plays a lot of hidden gems on Steam, so if you're looking to learn something new, send him a follow!
Covent
One of Mixer's biggest and most hard-working streamers, Covent often streams for anywhere between 6 and 10 hours making him perfect for binge viewing. How he remains so energetic and attentive for such long periods of time remains a true mystery. I urge you to check out his frenetic and entertaining battle royale streams on Mixer to find out.
Greenskull
Greenskull is a professional streamer known for Halo and the YouTube channel ReadyUpLive. Greenskull enjoys one of the most passionate followings on Mixer for his energetic streams, and positive communities.
Greenskull plays a wide variety of titles, often shooters, including Halo, PUBG, and Fortnite, but he also showcases games from other genres, including Super Lucky's Tale and Assassin's Creed Origins. You won't regret dropping a follow on Greenskull, who recently made his permanent streaming home on Mixer.
BobDuckNWeave
A master of bobbing, ducking, and weaving, BobDuckNWeave is one of Mixer's most fun and energetic personalities, complete with a warm community and entertaining stream effects. Mr. Weave leans towards Apex Legends, Fortnite, and Titanfall, but occasionally branches out to lesser-known games and IRL streams too. Well worth your follow!
Forrest
Forrest is a veteran Mixer streamer great to watch for pro skillz and incredibly long streams, often up to six hours and beyond.
Formerly known as Magnetron, Forrest is a variety streamer who often streams candid friendly chats with his audience. He also occasionally streams away from the computer desk, showing his viewers that scary place known as "outside," a place I'm not entirely sure is real. Forrest is a great chap, and definitely worth your follow.
RunawayLobster
RunawayLobster hails from Wales, where lobsters are fairly common. Very few lobsters play Grand Theft Auto V, however. At least not as well as the RunawayLobster.
Forever positive and cheerful, RunawayLobster is one of the most fun streams on the platform.
Moto
Moto is a fun and friendly Xbox MVP with an equally fun and friendly Mixer channel.
Moto plays a solid variety of games including Call of Duty, Gears, Conan Exiles, No Man's Sky, and other survival games, which is especially welcome if you've gotten tired of the battle royale craze. Moto streams most days of the week, providing dozens of hours of entertainment. Be sure to give her a follow.
WindowsInsider
If you're part of the Windows Insider program, you should definitely give the WindowsInsider Mixer channel a follow.
The WindowsInsider channel frequently does live podcast shows to discuss the direction of the latest Windows 10 builds, and the OS in general. The WindowsInsider channel has also been known to host special guests occasionally, including Windows CVP Joe Belfiore and Windows Insider chief Dona Sarkar.
Who are your favorite Mixer streamers?
These are just some of our favorite streamers on Mixer, which now features hundreds and hundreds of popular channels, and millions of users across Xbox and other platforms. We'd love to hear your recommendations for favorite Mixer streamers in the comments, and of course, don't forget to follow us too!
Get the Windows Central Newsletter
All the latest news, reviews, and guides for Windows and Xbox diehards.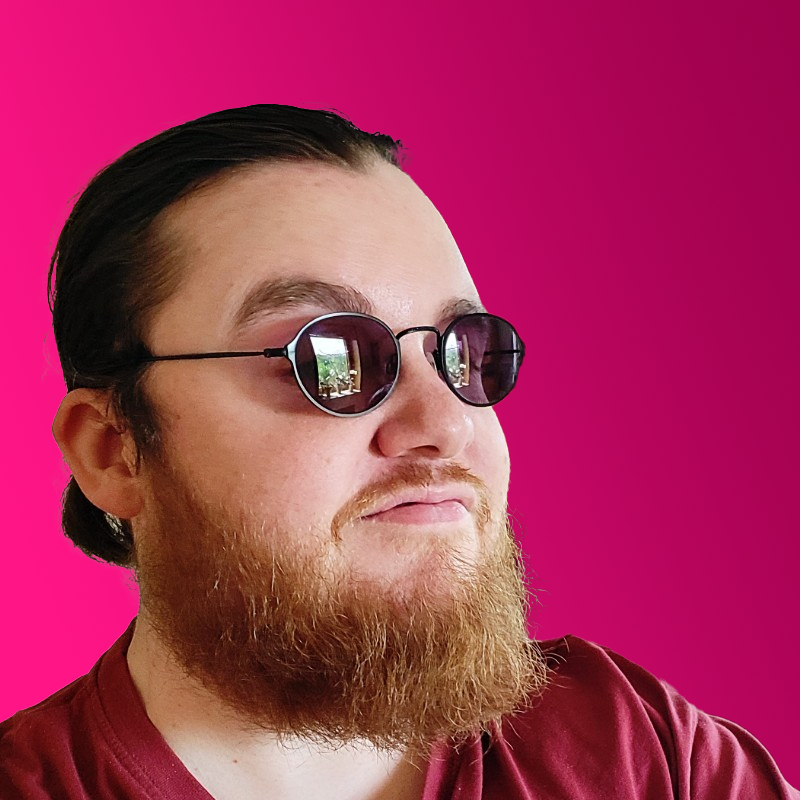 Jez Corden a Managing Editor at Windows Central, focusing primarily on all things Xbox and gaming. Jez is known for breaking exclusive news and analysis as relates to the Microsoft ecosystem while being powered by caffeine. Follow on Twitter @JezCorden and listen to his Xbox Two podcast, all about, you guessed it, Xbox!