Out This Week on Xbox One: Far Cry 4, Grand Theft Auto 5, Never Alone, and more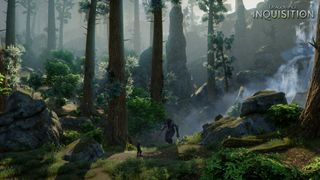 We have reached the finish line everyone! This week is the last batch of big AAA titles to the Xbox One this holiday season. This week is jammed pack with action adventure games with the releases of Dragon Age: Inquisition, Grand Theft Auto 5, and Far Cry 4. Continue reading to find out the other games including a highly anticipated indie game launching this week.
Dragon Age: Inquisition
Lead them or fall
Dragon Age: Inquisition is the latest blockbuster to come from critically acclaimed developer BioWare. Dragon Age: Inquisition is supposed to take the best elements of the first two games to create the premier Dragon Age experience to date. The game's world is said to be at least four to five times the size of the original game.
Devs have also stated that the choices players made in the previous titles will have a greater impact on the story this time around. As someone who isn't big into RPGs, I will be picking up Dragon Age: Inquisition when it launches tomorrow.
Dragon Age: Inquisition – Xbox One – 41.64 Gb – $59.99 – Amazon – Xbox Store
Far Cry 4
Reclaim Kyrat
Far Cry 4 is the latest installment in the series from Ubisoft, but this time it takes place in the Himalayan region. In the game, you play as Ajay Ghale, who returns to this region to spread his mother's ashes. However, Ajay instead, becomes entangled in the local civil war caused by a self-appointed king named Pagan Min.
Far Cry 4's island is said to be as big as the one from Far Cry 3 yet it feels more alive due to more wildlife, dense jungles, and scalable mountains. Although FC4 is a first person shooter, it also features lots of RPG elements such as weapon crafting and skill trees. Far Cry 4 launches on November 18.
Grand Theft Auto V
Crime has never looked so good
Grand Theft Auto V broke records when it launched last year for Xbox 360 and PlayStation 3, so it comes as no surprise that it has made its way to next-gen systems. Not only will it be playable in 1080p 30fps on newer systems, but you can also play it in first-person view for the first time in the series. As for new multiplayer content, next gen owners can play 30 player matches, and the will be the first to get the long awaited heist mode.
Grand Theft Auto 5 truly puts you into the action starting tomorrow November 18.
WWE 2K15
Become the face of WWE
WWE 2K15 is a big deal because it marks the first time in years that developer Yukes (working with Visual Concepts) has gone back to the drawing board and dramatically upgraded the game's wrestling engine. This year's game will feature new grappling and stamina systems and improved, more lifelike wrestler AI. It also boasts an amazing "MyCareer" Mode that allows players to create their own unique character and take him or her through the ups and downs of a wrestling career, starting all the way down in the NXT circuit.
WWE 2K15 lays the smack down tomorrow November 18
Never Alone
True companionship
Never Alone is an atmospheric puzzle platformer that delves deeply into the traditional lore of the Iñupiat people of Alaska. You play as Nuna and her Arctic fox as you try to escape the eternal blizzard. In the game, some puzzles can only be completed by Nuna and some only by the Arctic fox. Never Alone has already garnered lots of praises due to its atmosphere and unique story. Never Alone launches tomorrow for $15.
Jackbox Party Pack
Five hilarious games
Jackbox Games are the creators of You Don't Know Jack and the recently released Xbox One title Fibbage. Tomorrow they are releasing two new and three older versions of those games: Drawful, Word Spud, and Lie Swatter. This collection of games is called the Jackbox Party Pack.
The unique thing about all the games is that they can all be played via tablet or phone so that all of your friends can get into the action. The Jackbox Party Pack will be out tomorrow, November 18, just in time for all of your holiday parties.
Get the Windows Central Newsletter
All the latest news, reviews, and guides for Windows and Xbox diehards.