Out This Week on Xbox One: Kalimba & Tetris Ultimate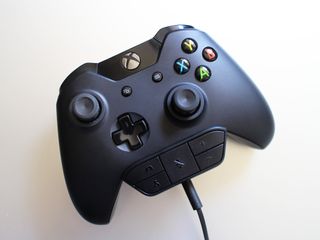 (Image credit: Windows Central)
This week will probably be the last week that we see a release for Xbox One until the new year. That could always change of course. So this week we have two downloadable titles that will arrive in the store tomorrow. The first is Kalimba, which is from the developers of Max and the Curse of Brotherhood. For the nostalgic gamers out there, Tetris Ultimate will surely bring some joy to you this holiday season.
Kalimba
a rockin' co-op platformer
Kalimba is developed by Press Play who is no stranger to puzzle games. They've created the awesome Max franchise and are also the developers of the Windows Phone/Windows 8 game Tentacles. Kalimba is a puzzle platformer in which you play as two totems at the same time in your quest to take down the evil shaman.
The game also is the first time that the studio has made a game that allows for co-op. However, it is only couch co-op. Press Play released a sneak peek of the game last month to get some user feedback. Having played the sneak peek, the game was enjoyable but had some difficulty. I can only imagine how difficult it will be playing with a friend.
Kalimba rolls onto the Xbox Store Wednesday, December 17.
Tetris Ultimate
this old dog has learned some new tricks
Tetris Ultimate is the same Tetris that you grew up with but with a few new modern modes. First off this is the first time Tetris will be available on next-gen consoles. In Tetris Ultimate, you can of course, play the game the classic old boring way or you can spice it up by playing something like Ultra mode.
Ultra mode has you scrambling to get a high score within 3 minutes. If Ultra doesn't sound like your cup of tea then maybe the Endless mode is for you. In Endless, you can go up as high as level 30 while trying to get a high score.
The biggest thing that draws me to Tetris Ultimate is its social aspect. It has a leaderboard so that you can always aim to beat your friend's high score. It also learns the way you play so that your friends can play against you even when you are offline. Speaking of battling against friends, Tetris Ultimate allows you to go head to head with friends in Battle Ultimate mode. This mode brings power-ups into play to help you manipulate your friends board. If you're the last man standing you win.
Tetris Ultimate launches Wednesday, December 17.
Windows Central Newsletter
Get the best of Windows Central in your inbox, every day!
I'm gonna have to "block" off some time to play this one

Kalimba seems pretty cool. I'm still sad we wont see Ori this year:'(

FN 2 - Ghost Buster Edition... That's what I was hoping..

Very excited for Kalimba, Press Play hasn't made a bad game yet. I think Max: The Curse of Brotherhood is the best puzzle platformer released in the past 12 months. Tentacles: Enter the Mind is also quite good for a phone/tablet game, and Max & the Magic Marker is well worth the price on Windows Phone. I wish it had both couch co-op and online co-op, though.

Finally, Tetris arrives! Apparently, "Summer 2014" actually means Dec 17. Oh well, at least it's here.

Kalimba is fun. Played the demo/preview copy (thanks WindoesCentral) do we have pricing on either of these? Kalimba I assume $15-20 buy Tetris?

Ubisoft... hopefully it's not broken day 1...

I hope they will be cheap?

In Endless, you can go up as high as level 30

Lol.