Out This Week on Xbox One: LA Cops, Ori and the Blind Forest, and more!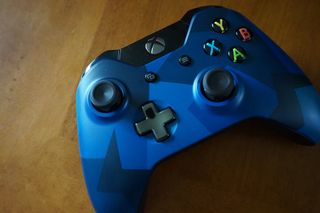 A rundown of what's new this week
The fun that was GDC is officially over, but gaming doesn't stop there. This week is once again dominated by two big indie games coming out this week for Xbox One as well as two pretty big AAA remakes. However, everyone will agree that Ori and the Blind Forest is the biggest release of the week. To find out what else is coming out this week, keep on reading.
Ori and the Blind Forest
A beautiful yet dark forest
Ori and the Blind Forest from Moon Studios has been one of the most anticipated indie game for Xbox One. This ID@Xbox title has had potential players enamored with its art style and music since it was announced back at E3 of last year.
The game tells the story of Ori, whose mother is taken away from him when a dark presence takes over the forest. Ori must then explore the forest on his own until he meets Sein, who ultimately becomes Ori's protector.
Ori and the Blind Forest is a 2D platformer which is said to also have small RPG-like elements. And it will be set to be let free this Wednesday, March 11.
LA Cops
Get down with the law
LA Cops is a top-down isometric shooter that is being published by the makers of Worms and their indie game publishing initiative. The game features you taking control of two of five officers as they try to clean the streets of Los Angeles during the 70s.
It's said to be highly reminiscent of Hotline Miami but with a more tactical approach. Instead of controlling just one character, in LA Cops you control two. This allows you to set up a character to take more gunfire while you use another character to flank.
LA Cops is booked for a release this Friday, March 13.
Devil May Cry: Definitive Edition
Gods must die
Devil May Cry is well known for its stylized fighting and over the top gameplay. Even though this iteration was a reboot to the franchise, it still held true to that. This remaster finally brings the game to next-gen consoles with a graphics boost as well as new game modes.
These include Gods Must Die, Hardcore Mode, Turbo Mode, and Vergil's Bloody Palace. All of these new game modes add a new spin to gameplay besides Vergil's Bloody Palace which is a new adventure of its own featuring 60 new levels. This remaster will also feature all of the DLC from the original game including skins.
Devil May Cry: Definitive Edition launches tomorrow, March 10.
Devil May Cry: Definitive Edition – Xbox One – $39.99 – Xbox Store

(opens in new tab)
Sniper Elite 3: Ultimate Edition
The world's deadliest shooter
Sniper Elite 3: Ultimate Edition launched last summer on Xbox One and received good reviews all around. This time around Rebellion Entertainment is throwing in all 9 packs of previous DLC as well as some new unique DLC just for the Ultimate Edition.
Sniper Elite 3 is a third-person shooter that relies heavily on stealth tactics. The game takes place during the North African conflict of the 1940s in which you are sent to help British forces take down the opposition. If you're a fan of the Sniper Elite series, you will be pleased to hear that the X-Ray Kill Cam has been improved and better than ever.
Sniper Elite 3: Ultimate Edition fires off tomorrow, March 10.
Windows Central Newsletter
Get the best of Windows Central in your inbox, every day!
Look forward to catching some Ori tonight

Next up: Apple to reinvent gaming with the new iGame One. :P

Lol, don't give them any ideas :p.

Don't worry, it'll be so expensive that you'll have to sell your kidney to buy that. LOL

Hope someone revamps Warriors or Shenmue with just updated graphics.... Anyway Ori just looks hauntingly picturesque.

I can't wait for Ori and the blind forest... The trailer and gameplay just made me cry :c it was sad and the mechanics of the gameplay are nothing like what we have seen before and I am looking forward to that too C: So enuf said I have been on the hype train for this from back in June when it was first announced

Got to spice it up every now and then :p

Does Microsoft Studios own the Ori and the Blind Forest IP? Or is it the property of Moon Studios?

That's a good question that I'll have to dig deeper to get the answer to.