Outlast is just $8 on Xbox One as part of today's Countdown to 2015 Daily Deals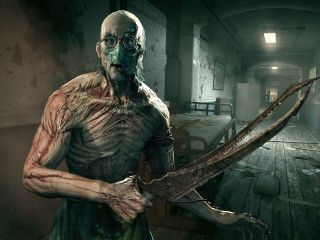 Microsoft's Countdown to 2015 sales event continues today with price cuts on three digital games for their Xbox consoles, including one for Outlast, the recent survival horror game for the Xbox One. The game, developed by Red Barrels, is on sale for just $8, compared to its normal price of $19.99.
Also, two Xbox 360 racing games are on sale today only. One is MotoGP 14, priced at $26.79. The other is MX VS ATV Supercross, which is priced today at $20.04. Both are 33% percent off their normal digital prices.
Source: Major Nelson
I was very surprised when switched from ps4 to x1 that I had to pay for outlast on the x1 and it was free on ps4

Is it always free on PS4 or was it a PS+ game for one month?

It was a ps+ game so not free anymore

You're saying that, until you got an Xbox One you were completely oblivious to the fact that PS+ gives away some free games and Games with Gold gives a way other free games, and that those games don't match up? Well, have I got some news for you: some games on Games with Gold are not only not free on PS4, you can't even buy them on PS4 even if you wanted to. Amazing, right?

love this game, good horror elements lol everyone gets afraid when they don't have guns all the time

Alternatively you could spend the $8 on laxatives and shit your pants that way. Too scary for me!

How does this compare to the evil within (also on sale), are they quite different gameplay wise?

very different. Outlast is also significantly more frightening/scary (I played through about half of Evil Within, only barely understood what was going on). I and my brother played through Outlast. Only game we've ever literally sweated through because of how frightening it was. You've been warned.

I imagine outlast will be a lot creepier. No weapons imo

It's a survival game.. Scary and creepy as hell.. One of my favorites..

One of my favorite horror games. Outlast Whistleblower is so much more terrifying.

Even more terrifying? O.o I don't know if I could handle that. Might have to find out...

I was just telling my wife if she is up for a challenge and she how scary can a game be. Buying it right now, I am going to enjoy putting a headset on her.

Welp I'm picking up Outlast!
Windows Central Newsletter
Thank you for signing up to Windows Central. You will receive a verification email shortly.
There was a problem. Please refresh the page and try again.