I recently reviewed the OWC USB-C Travel Dock without an E designation. Unfortunately, it needed some tweaks to durability to make it a viable travel solution. I have here the OWC Travel Dock E, which adds an Ethernet port and ups display support to 4K@60Hz. I've been using it for about a week to see whether or not it's worth adding to your tech bag for your next trip.
Bottom line: The OWC USB-C Travel Dock E is a compact hub that adds Ethernet and 4K@60Hz display support. It's an affordable option that gets the job done, but you might want to shop around for something with less plastic.
For
Now includes Gigabit Ethernet
100W AC power passthrough
UHS-II SD card reader
Host cable has a dedicated slot
Two-year warranty
Against
Host cable cannot be removed
Single 4K@60Hz display support only
AC passthrough issues
OWC USB-C Travel Dock E: Price and specs
The OWC USB-C Travel Dock E costs about $65 and is available from major retailers like Newegg, Walmart, and B&H. Compared to the previous version without the E, this is only about $10 more and now includes a Gigabit Ethernet port and better 4K display support up to a 60Hz refresh rate.
Here's a rundown of the dock's specifications.
Swipe to scroll horizontally
Category
Spec
Connection
USB-C
Ports
USB-C (Power passthrough)
Two USB-A 3.2 (Gen 1)
HDMI 2.0
SD card reader (UHS-II)
Gigabit Ethernet
Max display res
Single 4K@60Hz
Cable length
5.9 inches (15cm)
Dimensions
3.1 x 3.1 x 1.0 inches
(8cm x 8cm x 2.5cm)
Weight
0.38 pounds (174g)
Color
Space Gray
Warranty
Two years
OWC USB-C Travel Dock E: What I like
The OWC USB-C Travel Dock E is mostly the same as the OWC USB-C Travel Dock I reviewed a couple of months ago. I came away ultimately disappointed with the original dock due to durability issues, which I have tested again for this review. Let's take a look first at the dock's features before attempting to take it apart.
The USB-C Travel Dock E is a compact piece of hardware designed to go with you for use with your USB-C PC. This is not a Thunderbolt dock, but it will work with Thunderbolt ports thanks to their compatibility with USB-C.
A channel is built into the bottom of the dock to house the permanently affixed host cable, a far better solution than just letting it hang loose. The dock has four rubber feet to keep it in place on a desk, and there's a single blue LED on the top to signify a proper connection. The top and bottom of the dock are plastic, ringed with an aluminum strip with cutouts for ports.
Like the non-E version, the dock includes two USB-A 3.2 (Gen 1) ports with speeds up to 5Gbps and about 4.5W of charging power. There's a USB-C power pass-through port that handles up to 100W of power from a USB-C adapter (about 92W for the host device and about 8W for any connected accessories). HDMI 2.0 now handles a single 4K display at up to a 60Hz refresh rate, up from 30Hz in the previous model. A UHS-II SD card reader performs well with read and write speeds in the area of 230 MB/s and 160 MB/s, respectively.
The E part of the dock is the addition of an RJ45 Gigabit Ethernet port with dual-status lights. This is a worthwhile addition that doesn't make the dock any larger. If you're caught somewhere without Wi-Fi, or you just need a fast, reliable connection, this port will do the job.
The non-E dock I tested arrived in two pieces despite factory packing, which didn't bode well for the longevity of a product designed for travel. The newer version has a thicker top portion with a slightly wider aluminum band. I disassembled both the new and the old dock (a version that wasn't broken on arrival) to see how they differ. While still using plastic mounts and metal screws, the Travel Dock E has slightly longer mounts that touch the bottom portion when the dock is together. The non-E dock has shorter mounts (also plastic) that don't touch the bottom portion, leaving an open area bridged by the screw.
Apparently, this makes a difference. I attempted to no avail to break the dock apart by smashing it repeatedly on the ground. When it was clear this wasn't having a negative effect, I tried pulling the host cable free. Again the dock withstood my abuse. It still works now, supporting the display and SD card needed to edit review photos.
Since the mounts are still plastic, you might get a bad batch when buying, but for the most part, it seems OWC has done a better job in terms of durability. You can still get far more robust docks, but the relatively affordable price here is certainly a selling point. There's a two-year warranty attached to the dock, which helps with any quality issues.
OWC USB-C Travel Dock E: What I don't like
With durability issues seemingly fixed (or at least worked on), the Travel Dock E casts a much brighter light. However, there are still some drawbacks to note. The host cable is still firmly attached to the dock. Due to its static nature, if it's damaged, you will most likely have to replace the entire dock. A lot of docks are going the way of a removable host cable, but at least there's a dedicated channel to hide the cable when not in use.
Like the standard USB-C Travel Dock, the Travel Dock E has some issues with passthrough charging when using certain AC adapters. The XPS 13 9300 I used to test the dock has a 45W AC adapter which went completely unrecognized when plugged in through the hub. I had to move up to a much larger AC adapter to get any power through the dock. If you have a smaller Ultrabook with a similar power plug, you will likely need to figure out an alternative solution for passthrough charging.
OWC USB-C Travel Dock E: Competition
The best laptop docking stations will take your connectivity much further than a compact travel hub. For PCs with USB-C only, something like the CalDigit USB-C Pro Dock is ideal for a more permanent setup. It is considerably larger than the OWC USB-C Travel Dock E, but it also adds nine ports and better external display support through dual DisplayPort 1.2. This dock costs about $210.
If you'd like something with a lot less plastic and a lot better durability, the CalDigit SOHO dock should be considered. It's compact enough for travel, it's made primarily from an aluminum block, and it has dual external display support for 4K monitors at up to 60Hz. It also has both SD and microSD UHS-II readers, up to 100W charging power, and a removable host cable. However, it doesn't include Ethernet. This dock costs about $70, only $5 more than the OWC USB-C Travel Dock E.
Check out our collection of the best USB-C hubs for more similar hardware.
OWC USB-C Travel Dock E: Should you buy it?
You should buy this if ...
You want an affordable USB-C hub
You need an RJ45 Gigabit Ethernet port
You want something small enough for travel
You shouldn't buy this if...
You want dual external monitor support
You want a removable host cable
You want less plastic and more aluminum
The OWC USB-C Travel Dock E has seen some improvements that make it more durable and better connected than the standard USB-C Travel Dock. The addition of Ethernet is important for those who often work without Wi-Fi, and the extra display refresh rate support at 4K is also appreciated.
And while the dock still uses a lot of plastic, it seems the longer screw mounts inside the dock can better withstand abuse. Whereas the previous version of the dock arrived broken, this one was able to withstand targeted and repeated abuse.
If you need a compact USB-C hub for travel, this is an affordable option with Ethernet connectivity. There are similar products available, however, and you might be swayed in another direction if you don't absolutely need wired internet and want a more robust build.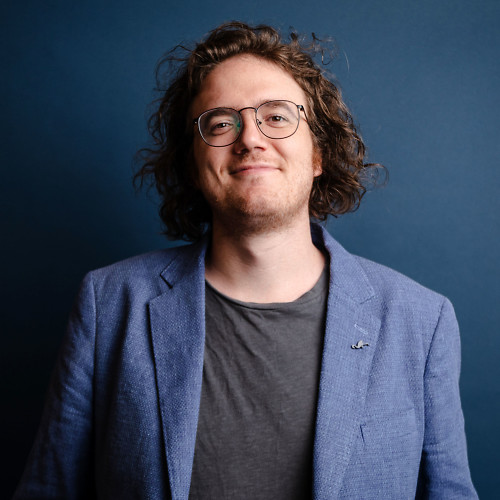 Senior Editor, Laptop Reviews
Cale Hunt is formerly a Senior Editor at Windows Central. He focuses mainly on laptop reviews, news, and accessory coverage. He's been reviewing laptops and accessories full-time since 2016, with hundreds of reviews published for Windows Central. He is an avid PC gamer and multi-platform user, and spends most of his time either tinkering with or writing about tech.