Our pick for the best laptop docking station, the CalDigit TS3 Plus, sets a high standard. And CalDigit doesn't stop there. The new SOHO dock — which stands for Small Office Home Office — is a far more compact alternative that is better suited for a life on the go. I've been using it for about a week to see how well it works, how it compares to CalDigit's other options, and where it stacks up against other portable USB-C docks and hubs.
Bottom line: The CalDigit SOHO dock is a well-built USB-C hub with 10Gbps performance. Its limited port selection might not make it ideal for a full-time desktop setup, but it's something I'll keep nearby when traveling. It's built well and it performs as it should (for the most part).
For
Detachable host cable
Up to 100W power delivery
High-quality aluminum build
SD and microSD 4.0 UHS-II readers
Dual 4K@60Hz display support with DP 1.4
Against
Limited port selection
Sometimes doesn't recognize DP monitor when waking from sleep
CalDigit SOHO dock: Price and availability
CalDigit provided Windows Central with a review unit of the SOHO dock with USB-C connectivity. It's meant to work with USB-C 3.1 Gen 2 (10Gbps) for full functionality, though it will work with USB-C Gen 1 (5Gbps) at reduced performance. It will also work with Thunderbolt 3 and Thunderbolt 4 devices, and it's compatible with Mac. The dock costs about $80 at Amazon and comes with a detachable USB-C host cable.
Here's a look at the specs that make up this compact accessory.
Swipe to scroll horizontally
Category
Spec
Host connection
USB-C 3.1 Gen 2 (10Gbps)
Ports
USB-C (10Gbps)
USB-C (Power passthrough)
DisplayPort 1.4
HDMI 2.0b
USB-A (10Gbps)
SD card reader (UHS-II)
microSD card reader (UHS-II)
Max display res.
Single monitor:
4K@60Hz
Dual mirrored:
4K@60Hz
Dual extended:
4K@30Hz
Power delivery
Up to 100W
90W to laptop
Dimensions
0.75 (H) x 2.53 (W) x 3.66 (D) inches
(19mm x 64.3mm x 93mm)
Weight
0.19 pounds (0.09kg)
Warranty
Two years
CalDigit SOHO dock: What I like
The SOHO dock is built into a solid aluminum block with slightly rounded corners. The front and back edges have plastic panels that house the ports, and there's also an opening on the side for the host USB-C cable. The bottom has four rubber feet that help keep the dock in place. Surface temperatures do get hot to touch — CalDigit has listed between 82 and 122 degrees Fahrenheit (25 to 50 degrees Celsius) as normal internal operating temperature — but the aluminum block helps dissipate heat.
The dock has no loose parts or rattles; I wouldn't be afraid to toss this into a backpack and take it with me when traveling. The benefit of having a detachable 20-inch host cable is that there's less chance the dock will be damaged if it's packed into a bag too tightly. And if the cable is damaged, you can always replace it with another.
On the front are USB-C and USB-A ports, each with up to 10Gbps capabilities. There are also SD and microSD 4.0 UHS-II card readers to handle your removable storage. It seems they're using the same controller so you won't be able to effectively use them both at the same time, but they're still a high spec. I measured 259 MB/s read and 143 MB/s write speeds with a UHS-II card. Instead of just a friction hold, both slots have a click-to-lock function that keeps cards securely in place. The reader slots have 15u gold plating for a more reliable connection.
The back of the dock has a USB-C port for AC adapter passthrough. The hub doesn't require a separate power source and will run fine from bus power, but attaching a charger will pass power through to your laptop (and to any connected devices that need charging). HDMI 2.0b and DisplayPort 1.4 are also located on the back of the dock for video out.
Windows laptops with DP 1.4 capabilities through USB-C — like the Surface Pro 7 Plus and Surface Pro X — will handle dual extended 4K displays at 30Hz. You can also mirror dual 4K external displays at 60Hz each, or one 4K display at 60Hz. Testing with 4K and QHD displays didn't seem to bother the SOHO dock. If you're sticking with QHD, note that the resolution will hit up to 144Hz from either video port. Both video ports have HDR10 support.
Because the SOHO dock has 10Gbps bandwidth with USB-C Gen 2, you'll see fewer compromises when it comes to multiple connected accessories. Video and data lanes are independent, so you can run your display and still have bandwidth for your data ports. With a monitor connected via DisplayPort, the dock didn't have problems handling a high-speed USB-C solid-state drive. The CalDigit Tuff nano put up around 1,050MB/s read and 915MB/s write speeds, the same as when connected directly to the laptop.
Starting off with the dock, there aren't any drivers or software to install. I plugged in the monitors, keyboard, external SSD, and microSD card into the dock before connecting it to the host laptop; once connected, all devices were recognized at once and without delay. There were some issues with waking from sleep that I'll get into in the next section, but for the most part the SOHO dock just did its job without issue. Its size makes it perfect for travel, but it could no doubt still find a more permanent spot on a desk.
CalDigit SOHO dock: What I don't like
Port selection is likely the major point of contention for a lot of people. With no Ethernet (a staple for many docks), one USB-A, and one USB-C, users who need a lot of extra accessory connectivity will no doubt be let down. In my case, connecting just an external SSD and mouse has the dock filled in terms of USB. The SOHO dock is much better used as a durable travel accessory than a full-time desktop addition.
Another thing to note: If your laptop's USB-C port is capped at DP 1.2 you will see single 4K display support at 30Hz instead of 60Hz. This is because of the addition of the HDMI port. The USB-C port on the dock also won't handle video; it's meant for data only.
Finally, I encountered an issue with DisplayPort monitors during testing. If I let my PC and monitor enter a sleep state, only the laptop would wake. The monitor would remain asleep until I replugged the DP cable at the dock or clicked around in the Windows 10 Project settings. No need to unplug the dock from the host, but certainly annoying. When connected with HDMI I didn't encounter the same problem.
CalDigit SOHO dock: Competition
The CalDigit SOHO dock, with its limited port selection and compact design, fits better with the best USB-C hubs than it does full-size docking stations.
If you do, however, want to go all out with ports and performance and don't mind keeping your dock on a desk, the CalDigit TS3 Plus is still an excellent option for Thunderbolt 3 PCs. And if your PC has USB-C only, the CalDigit USB-C Pro Dock is a top full-time solution.
As for smaller hubs, I have some further recommendations. OWC's USB-C Travel Dock E isn't built as well and it's a bit bulkier, but it brings Ethernet, two USB-A, HDMI 2.0, an SD card reader, and USB-C passthrough for up to 100W charging. You lose a detachable host cable, downstream USB-C, and a microSD card reader, but the extra USB-A and Ethernet will likely suit some people's needs. Keep in mind this is capped at 5Gbps. This dock is priced around $65.
There's also the HyperDrive GEN2 6-Port USB-C hub for around $100. It's built well, it's relatively compact, and it brings similar port selection. It has HDMI with 4K@60Hz support, USB-A (10Gbps), SD and microSD UHS-II card readers, 3.5mm audio jack, and USB-C passthrough with up to 100W charging. The host cable is detachable.
Have a look at our collection of the best laptop docking stations for more options.
Should you buy the CalDigit SOHO dock?
You should buy this if ...
You want a durable, compact dock for traveling
You want a dock with removable host cable
You value external display support more than USB connectivity
You shouldn't buy this if...
You want a full-time desktop setup
You want Ethernet
You want more than one USB-A port
The CalDigit SOHO dock, other than an issue with my DisplayPort monitor not waking up automatically after sleep, worked as expected. This little aluminum dock benefits from USB-C Gen 2 (10Gbps) speeds, bringing respectable performance across all ports. It gets hot but not too hot, it doesn't require an external power source, and the host cable can easily be replaced if it's damaged.
I wouldn't buy this dock as a full-time desktop solution due to its port count, but I will certainly have it on hand next time I travel. The speedy SD card readers suit my photography needs, and the dual monitor output allows for easy connectivity no matter the monitor I need to use.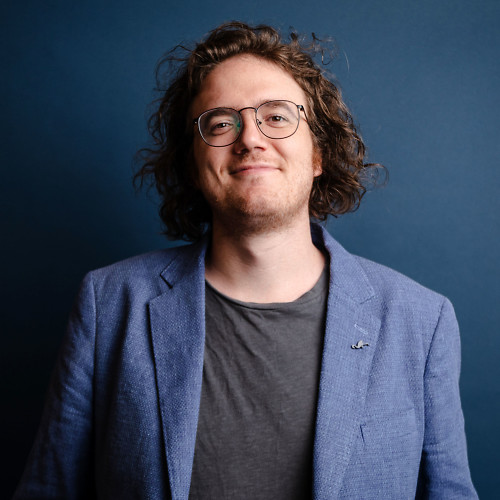 Senior Editor, Laptop Reviews
Cale Hunt is formerly a Senior Editor at Windows Central. He focuses mainly on laptop reviews, news, and accessory coverage. He's been reviewing laptops and accessories full-time since 2016, with hundreds of reviews published for Windows Central. He is an avid PC gamer and multi-platform user, and spends most of his time either tinkering with or writing about tech.