CalDigit TS3 Plus Thunderbolt 3 dock is about as good as it gets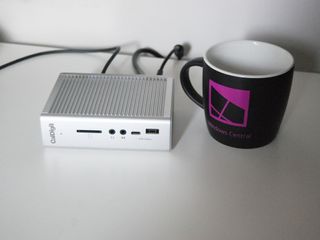 (Image credit: Windows Central)
Thunderbolt 3 is the speedy data transfer standard that uses a USB-C form factor to deliver up to 40Gbps transfer speeds and 100W charging. Thanks to the versatility of this standard ― you can use it to connect dual monitors one minute and use it the next to charge your laptop ― it's becoming more common on modern Ultrabooks. It's a necessary unifying step that will eventually cut out a lot of other protocols, but there are a couple of problems to contend with. Your peripherals, like your monitor, keyboard, and mouse, aren't likely all using Thunderbolt 3 (or even USB-C), and your laptop doesn't likely have enough ports to connect all your devices at your workstation.
The solution is a Thunderbolt 3 docking station. Ideally, you want a wide and plentiful port selection, and you want something that can power and charge your laptop. The CalDigit TS3 Plus I have here seems to check the boxes at first glance, but how well does it perform and is it right for your home or office?
Thunderbolt 3 dock
CalDigit TS3 Plus
Bottom line: With 15 ports, great performance, and a small footprint, the TS3 Plus is about the best Thunderbolt 3 dock you can buy today.
Pros
15 total ports.
Small footprint.
Super performance.
Decent warranty and support.
Cons
0.5 meter cable might be too short for some setups.
Some might miss HDMI.
What you'll love about the CalDigit TS3 Plus
Most popular Thunderbolt 3 docks have a narrow rectangular shape that admittedly looks good, though they take up more room on your desk and can't stand vertically. Not here. It's kind of shocking how compact the TS3 Plus is when you pull it out of the box, with a boxy design that lets you stand it up. It has enough weight and an anti-slip pad on the bottom to keep it from shifting around too much, and there are optional rubber feet you can press on if you'd like it to sit horizontally. The corrugated surface hides dirt and smudges, and its aluminum construction feels durable. If something goes wrong, you can take advantage of lifetime support or the one-year warranty (which can be doubled if you buy from CalDigit).
Swipe to scroll horizontally
| Category | Spec |
| --- | --- |
| Ports | Five USB-A 3.1, two USB-C 3.1, DisplayPort 1.2, Two Thunderbolt 3, Ethernet, S/PDIF, SD card reader (SD 4.0 UHS-II), 3.5 mm audio in/out |
| Max display resolution | 5,120 x 2,880 @ 60Hz (Thunderbolt 3), 4,096 x 2,160 @ 60Hz (DisplayPort) |
| Power delivery | Up to 85W (to laptop) |
| Dimensions | 5.15 in x 1.57 in x 3.87 in (131 mm x 40 mm x 98.44 mm) |
| Weight | 1.04 pounds (0.47 kg) |
You plug the Thunderbolt 3 cable into your PC, plug the power cable into the dock, and you're ready to go. This dock is bursting with ports, and over the course of my testing I didn't run into a scenario where I was unplugging something just to make room for another device. Five USB-A 3.1 ports offer data transfer and charging, though they don't seem to be all the same when I tested with my Plugable USB-C voltage and amperage meter. The front port and the top four rear ports delivered 5V and 1.5A (7.5W) of charging, while the bottom rear port didn't seem to go over 5V and 0.5A (2.5W). The front and back USB-C ports likewise charged at 7.5W.
Testing SD reader performance with my aging UHS-I card, I saw 46.68 MB/s read and 11.74 MB/s write speeds. Keep in mind the that TS3 Plus supports the UHS-II interface, so a newer card should achieve higher speeds. I did not have an external USB-C or Thunderbolt 3 solid-state drive (SSD) to test with; instead, I tested each of the USB-A ports with my Seagate 1TB external hard drive (using a USB-A 3.0 interface) and came back with an average sequential read speed of 139.7 MB/s and write speed of 128.3 MB/s. Testing with the drive plugged straight into my laptop, read speeds were slightly faster and write speeds were the same.
The LG gram 15Z980 I used to test Ethernet (the dock also worked flawlessly with Dell and Lenovo laptops) came with a USB-C to Ethernet adapter that I thought was handy, though up against the dock there's no competition. With LG's adapter I was getting about 94.10Mbps down and 16.06Mbps up, but with the TS3 Plus I hit 177.4Mbps down and 18.75Mbps up. That's about as fast as my internet gets, but the dock should realistically allow much higher speeds.
One feature that really sets this dock apart is the 85W Thunderbolt 3 laptop charging. Yes, the dock comes with a beefy power adapter, but it can sit beneath your desk while you power and charge just about any of your compatible laptops while also easily handling your peripherals. The DisplayPort can handle a 4K display at 60Hz, and a second 4K display can be added if you use the second Thunderbolt 3 port (which takes full advantage of 4x PCIe lanes). 5K, you say? The Thunderbolt 3 port should handle a single display at that resolution and keep a 60Hz refresh rate.
Image 1 of 2
What you'll hate about the CalDigit TS3 Plus
There's not much to dislike about the TS3 Plus, though there are some minor points to consider. If you're just looking for a dock to charge multiple USB-A peripherals, you can no doubt find something far cheaper that delivers as good or better power delivery. The TS3 Plus is no slouch, but at $250, that's about $50 per USB-A port.
DisplayPort is slowly taking over from HDMI, but a lot of people ― myself included ― are still using displays with the older standard. You can still hook things up by purchasing a DisplayPort to HDMI adapter, but you then have to worry about the compatibility and quality of the extra hardware. It's not a huge deal, but there are plenty of shoddy adapters on the market of which you should be wary.
Finally, the Thunderbolt 3 cable that connects the dock to your laptop can be had in either 0.5 meters or 2 meters. I have the 0.5 meter cable, and I can see how it might be too short for some with a big setup. The solution is of course to either keep your laptop close to your dock or to buy the longer cable, though you're paying about $30 extra for the added length.
Image 1 of 2
CalDigit TS3 Plus bottom line
After spending about two weeks with the TS3 Plus on my desk, I don't see how I can go back to the myriad hubs and adapters I have lying around my office. My needs are admittedly not as intense as some professionals, but it handled everything I threw at it with ease. I'm getting faster Ethernet, an easy connection to my external monitor, plenty of USB-A ports that can charge my peripherals, and an SD card reader for quick transfer of my photos. If I had the hardware, I could also connect my speakers with the S/PDIF port, and I could likewise have a pretty sweet dual-4K display setup (one can dream).
As for the cost, it looks as though you can continue to save $100 off the regular price of $350 (for the 0.5-meter cable option). These docks are currently sold out at CalDigit and Amazon, but a third shipment is expected to be released late April. Whether or not the price will return to $350 at that point is unclear. My suggestion? Put in an order while the dock remains at the discounted price and don't look back.
Get the Windows Central Newsletter
All the latest news, reviews, and guides for Windows and Xbox diehards.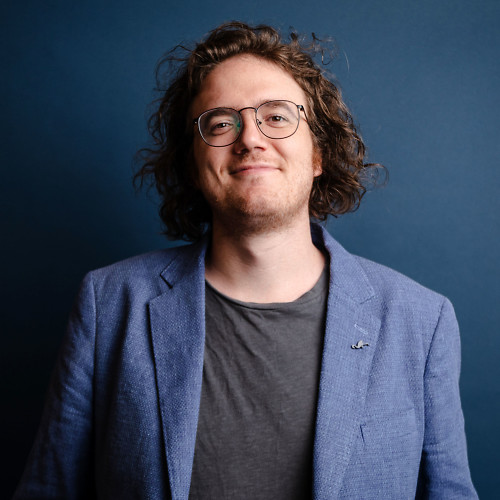 Senior Editor, Laptop Reviews
Cale Hunt is formerly a Senior Editor at Windows Central. He focuses mainly on laptop reviews, news, and accessory coverage. He's been reviewing laptops and accessories full-time since 2016, with hundreds of reviews published for Windows Central. He is an avid PC gamer and multi-platform user, and spends most of his time either tinkering with or writing about tech.