Pocket Physics and Pocket Mathematics are useful ready reckoners for students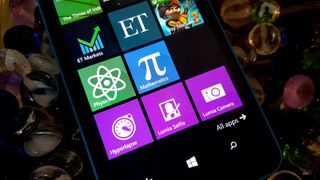 Pocket Physics and Pocket Mathematics are easy-to-use, educational apps that cover common formulas and concepts of the two subjects.
The two apps are particularly useful for students to refer to while doing their homework or last minute revision while appearing for an exam. The content is suitable for all levels of physics and mathematics - from high school to university. They are also pretty handy for physics or mathematics enthusiasts wondering the exact equation for a function or solving a projectile motion equation at work.
The two identical apps are in no way an alternative for a proper textbook, but serve as pretty handy reference guides. The developers promise to add more content in the upcoming updates. The user experience of the apps is pretty straightforward and the design is neat and simple.
Both Pocket Physics and Pocket Mathematics explain concepts in brief with concise descriptions with equations and diagrams. All the content is arranged in different chapters covering specific topics. The app's free, and ad-supported. Give it a whirl, and let us know how you like it.
A perfect app to refresh my Mathematics after I done graduation in commerce.... This mathematics apps would be helpful for me to prepare for Common Aptitude Test for MBA entrance.
.
Wait , Windows Central is inconsistent in providing app links from yesterday... Is there any bugs in WC app or website....?.
. Edit : Jay Bennett should update the app to get the "download app " option because Microsoft has now Universal Store... The coding should be different to make this feature available

Pocket Physics: https://www.windowscentral.com/e?link=https2F%2Fclick.linksynergy.co... ....
Pocket Mathematics: https://www.windowscentral.com/e?link=https2F%2Fclick.linksynergy.co...

Wow! You can no-longer send from the store to you phone but must, instead, go to your phone and get it there? That sucks!

Excellent apps. The maths one is a little sparse at present, but promises updates.
Very cool.

how do you delete being vision!!!!!

Cannot install in SD card. Too bad.

Mine installed on SD card.

Must be a Win10 Preview quirk...

I would love some CAS software on wp8...

Seems the links are broken... Or MS has re-made their store. I only get to the Windows Store main page...

Tried contacting MS about it on chat, but got re-directed and re-directed and....

After third redirection (and taking the whole story again....) I finally got a reply that MS is changing the web-links. It will take up to 48 hrs to get it sorted.... Meanwhile, don't use the links, search the Phone-store instead..... 48 hrs to 'fix' a production environment????? They should've made thos changes in development and just roll out the changes by changing a DNS record or something when all was ready and done!
Windows Central Newsletter
Thank you for signing up to Windows Central. You will receive a verification email shortly.
There was a problem. Please refresh the page and try again.