Go beyond the native podcast support in Windows Phone with Podcast Critter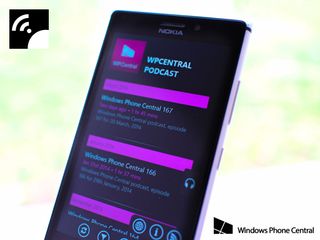 Native podcast integration with Windows Phone 8 is decent, but leaves a lot to be desired. Which is probably why Microsoft is releasing a standalone podcast app from Bing in Windows Phone 8.1. It's also why we use and recommend apps like BringCast, Podcasts! and Podcast Lounge. Today we're checking out another podcast application for Windows Phone called Podcast Critter. Let's check it out.
Podcast Critter is a fully featured podcast app for Windows Phone. You'll find support for not just audio podcasts, but video podcasts as well. You can subscribe to your favorite podcasts and get notifications anytime a new episode is available. You can do a lot with Podcast Critter. Don't believe us? Just check out the apps description in the Windows Phone Store. Below is a selection of just some of the things you can do:
Subscribe to your favorite podcasts & never miss an episode
Support for both audio & video podcasts
Download or stream episodes
Download episodes in the background
Auto-delete downloads after completion
Choose custom accent colors
Episode playback position remembered
Live Tile shows number of new episodes added in background/artwork for currently playing podcast
Full integration into Music Hub - tap history item and it will begin playing right where you left off
Export subscriptions to OneDrive/email
And much more
We've been playing around with Podcast Critter the past few days and really like it. The app layout is clean and very friendly for fans of metro (don't care, calling it metro till I die). Plus it's a pretty powerful app.
You can add podcasts to your feed in a variety of ways. Manually you can add by RSS URL, raw OPML data or an OPML file URL. You can also add podcasts by importing an OPML file from OneDrive. OPML files are generated from popular podcast clients like iTunes or any other major podcast client. Is that too complicated for adding a podcast? No worries, you can also search or browse for podcast. Search works as expected and the ability to browse is broken into either channels or categories.
You can manually adjust the settings for individual podcasts. You know Windows Weekly comes out once a week, so you probably don't need to have the app check for new episodes at startup every time. However, NPR's Hourly News Summary comes out hourly. So you might want Podcast Critter to check for updates every time you launch, which it can do.
The customization options extend beyond just podcasts. You can select the theme color and accent color for the app. By default it'll mimic your Start screen, but you can make it standout by giving it a different feel from the rest of your operating system.
There are a lot of little touches to the app that we really like. Start playing a podcast and navigate around the app. You'll see a pair of headphones on the side that acts as a quick access setting to that podcast playing. Very cool. You can also tap anywhere on the top part of the app to see the podcast episode you're playing.
We're very impressed with Podcast Critter on Windows Phone. It does cost $0.99, but you can trial the app to see what you personally think. The trial will disable downloads and limit you to one subscription. You also won't get gpodder.net & OneDrive import with the trial. However, if you like the app it's really worth the dollar to get the whole experience.
Download Podcast Critter from the Windows Phone Store.
Already using Podcast Critter or other podcast apps? Sound off below with your experiences.
Get the Windows Central Newsletter
All the latest news, reviews, and guides for Windows and Xbox diehards.