Podcast Lounge for Windows Phone receives large update with a ton of fixes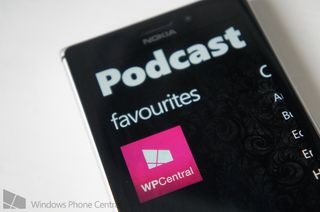 Podcast Lounge is a highly popular Windows Phone app, which has been available for some time. Igneous Software has released numerous updates for the podcast player in the past, but recently 1.9.5.1 was pushed to the store. While this release is considered a maintenance update, there's a lot included.
​Here's what's new in version 1.9.5.1:
Updated the routine for the image proxy to better handle filenames with escaped spaces
Bug with downloading non-favourites (keyname is getting lost) fixed
Offline files were not getting updated in the episodes list if the user navigates back from player page after last episode has played
Offline file tag on player page was not getting updated when the last file was deleted in a continuous playback state
Adding authorised podcasts under the "my library" interface didn't work (keyname was being reset in-between setting password and downloading RSS)
More resilient to duff podcast settings files – repaired without user being notified
Podcast episodes list now shows the cache first before updating over the network which should significantly improve episode load performance. Any change in UI will cancel the update.
Position of download summary page list is now preserved when tombstoned
Adding a new podcast with an invalid URL structure now shows a proper error rather than a notice to send a debug email report
Returning to the player screen sometimes didn't update the offline status of a podcast after it had been deleted (it's because we are now closing the player)
Added some additional status reporting for the resource-intensive task within settings – this status is persisted between sessions using the INI file
Improved the settings UI to reflect better differentiation between UI downloads and resource-intensive downloads
Fixed RSS parser to better cope with null image references or other URI errors
Fixed XML detect routines to deal with incomplete feeds and other errors
MountEpisodesFromRSSFileMemoryOptimised is now far more robust and can deal with feeds ordered in different ways (i.e. newest or oldest first)
Addressed system-wide bugs in updating the "new" episode counter (we were assuming that the favourite was mounted which caused the update to fail often)
Added a catch for Audible AAX files and display a warning saying they aren't compatible
Now detected for GDR3 and remove BlueSmart as it's no longer needed (fixed in OS)
Episode menu fixed for a bug where selection wasn't registered
Options selection debug entry corrected to actually report menu entry selected
A podcast completing and closing the player did not trigger the "now playing" menu entry to be removed – fixed
Fan of podcasts and haven't tried Podcast Lounge yet? We strongly urge you to correct that by downloading Podcast Lounge from the Windows Phone Store for $1.99. Source: Igneous Software
Windows Central Newsletter
Get the best of Windows Central in in your inbox, every day!
Rich Edmonds was formerly a Senior Editor of PC hardware at Windows Central, covering everything related to PC components and NAS. He's been involved in technology for more than a decade and knows a thing or two about the magic inside a PC chassis. You can follow him on Twitter at @RichEdmonds.
Man I was hoping they upped the data cap for Downloads over cellular right now it seems to be 25mb

Is the cap not set by MS. There was an article about this being raised to 100mb recently.

I'm not sure whose limit it is. In other apps I can download files regardless of size (metrotube)

Same still cant download over 25mb.

The cap is set by Microsoft's APIs and whilst they raised the limit for their own Store app, we didn't get to share the benefits on any 3rd party apps. Some apps get round the issue by using the old methods for download, however you lose all the benefits of background transfers (i.e. transfers that don't stop when you leave the app). Richard (Podcast Lounge developer)

Is it better than built in podcast player?

Yeah, I was about to say the built in one isn't bad...

Its not bad but you can't change the sort of episodes, u have to finger scroll forever to get to the oldest one, and there's no cloud sync for podcasts (unless I'm wrong)

You can change it to oldest podcast first. Just need to go to your series setting.

Yes you can set it to play oldest to newest but it won't list them oldest to newest.

Unless we misunderstand you, Podcast Lounge has the ability to sort and set permanent sort on a per-favourite basis. This can be changed in the series settings for your favourites using the gear icon on the programme summary page for the podcast.

I use this over the built in one. Episodes updated more quickly after being posted by the publisher. When I publish my podcast (A Minnesota Trans-Atheist) it shows up within minutes on Podcast Lounge, but sometimes it isn't avail until the next day on the native player.

The built in player isn't available outside of the US. Microsoft finds it incredibly hard to release such an advanced capability worldwide - it's been 3 years of hard work and they still haven't figured it out!

I switched to ipodcast a few weeks ago and haven't been disappointed. I can create playlists and mix the podcasts up how I want, play them oldest first or newest. Built in podcast player is abysmal.

This has to do with legal issues licensing the Podcast database based on various country regulations, restrictions, laws, etc.

Imho podcasting with wp7 and Zune was fabulous. When they ditched Zune everything got crappy.

I've been using this and I think it's great. Completely stopped me thinking about podcasts being missing from the main music player.

Been using this since WP7 (and the accompanying Radio Lounge) and they have never let me down. Such solid apps and very well designed. Its so efficient at finding the new ones i run out of time in the week to get through my subscribed podcasts though...

I had the same issue. 900mb! I eventually had to uninstall. I've moved to Podcaster.

I am a fan of Bringcast, mainly for the UI but the podcast library in podcast lounge is very impressive. It finds whatever obscure podcast you throw at it.

Ergh, don't make me look at those screenshots again. Oh goodness.

Love this app, thou recently been having a ton of Bluetooth connection issues with the Mediabridge in my car, kept dropping connection. Hoping this update helps.

We fear that this is an issue with the new Bluetooth implementation in GDR3. We've been struggling with the same issues in test at our end.

Would love to use this but the thing keeps filling my Phone with Phantom space, eating it all up until i get a message that i'm running out of it. Apparently only Microsoft can fix this particular issue.

We're hoping the new GDR3 update (launched yesterday) addresses this however we've had limited time to test. We've also included a link to a special support page on our website for those users suffering this problem in the newest version of the app to launch later this week. http://www.ignii.com/software/?page_id=419

Really clean interface and just as easy to use, and I just barely download this. Open up info content WP!

It came down to this and CarbonCast, but CarbonCast still has issues with the automatic downloads, giving PodcastLounge the clear advantage. What would really win me over, if someone made a sister app for Windows 8. All podcasts apps for that run like utter garbage.

Will it download podcasts to SD storage?

Sorry, right now we're suffering a limitation of the OS in this respect. We're hoping that Windows Phone Blue opens things up a little for us.

I've been using ipodcast for a few weeks now. Does anyone know how Podcast Lounge compares to this?

Give Podcast Picker a chance. Really good. http://www.windowsphone.com/en-us/store/app/podcast-picker/79b72069-b656-47d2-bab1-fa2d4061825e

I actually started a podcast recently with a few founding members of my gaming community and Podcast Lounge found it mere days after we started uploading them. Only strange thing is, it displayed our logo in the search results, but not in my favourites list.

Hi Warren. Drop us a line on our support email and we'll take a look at your RSS feed. Normal issues relate to GIFs now being supported or our image proxy service timing out because of a large image file. We had one example where the provider was serving up a 5mb image and expecting the phone to download it!

The issue I had with this app was the memory leakage. Even when I had no podcasts offline the app still took up to 900mb of my storage. I had to uninstall eventually.

Hi Brett. We've got some more info here if you are interested. We're working with Microsoft to try and get the issue corrected as it's outside of our control. http://www.ignii.com/software/?page_id=419

Are autodownloads not working for anyone else after the update?
Windows Central Newsletter
Thank you for signing up to Windows Central. You will receive a verification email shortly.
There was a problem. Please refresh the page and try again.