Poll: Would you have bought an Xbox Phone?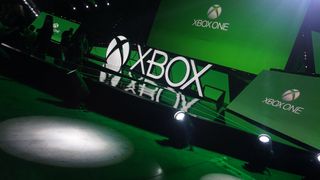 A news story came out recently starring Robbie Bach, a former member of Microsoft's Xbox team of 22 years. Microsoft hasn't exactly done badly with the three Xbox consoles released to this date, but with hindsight the talk became that maybe Microsoft should have been looking towards phones. Not thinking about a handheld console, but a gaming phone.
In the past, Xbox has been Xbox. That thing that sits beneath your TV. With Windows 10 on the horizon we're starting to see Xbox and Windows move closer than ever before, but we even had Games for Windows Live on PC games in place of just, well, Xbox Live.
Microsoft's biggest competitor in console gaming, Sony, has had its own (mostly failed) attempt at a gaming focused phone with the Xperia Play. This chunky little Android phone slid apart to reveal a dedicated game pad adorned with Sony's trademark PlayStation buttons.
Personally, I liked the Xperia Play. I remember visiting Sony's offices in London and playing with an extremely attractive burnt orange model and wondering if what was in my hands was the future of mobile gaming.
But that was then and the Xperia Play didn't lead to anything more successful from Sony, nor did Microsoft go after the market itself. So we're turning it over to you guys. Given the chance, would you have bought an Xbox Phone? Have you had a secret hankering for such a thing or is it the last thing you'd want in your pocket? As ever, drop a vote in the poll and jump into the comments below!
To see the embedded poll please visit m.windowscentral.com in the browser on your mobile device
Windows Central Newsletter
Get the best of Windows Central in your inbox, every day!
Managing Editor - Tech, Reviews
Richard Devine is a Managing Editor at Windows Central with over a decade of experience. A former Project Manager and long-term tech addict, he joined Mobile Nations in 2011 and has been found on Android Central and iMore as well as Windows Central. Currently, you'll find him steering the site's coverage of all manner of PC hardware and reviews. Find him on Mastodon at mstdn.social/@richdevine
What about a Surface Phone ? ;-)

Exactly you need a device that you can bring to work too, that's why iPhone won.

I'd rather see it called a Lumia Pro

Must bea die hard Nokia fan right?

I really don't care what they call it, as long as, its has these features: 1. 8 or 10 core CPU 64, with 5+GB of RAM(10 would be even better) 2. indestructible "Titanium Ceramic Coated" body and frame, with removable battery cover 3. up to 250GB MicroSD support 4. DUAL LENS 25 or 30 pix cameras, with 3 LED and Xenon flash 5. 5000+ mAh battery with rapid and wireless charging 6. Digital electronic stylus 7. NEW USB port 8. 4K AMOLED+ screen at 570 or more PPI with almost no edge (similar to Sharp's Android phn) 9. WATERPROOF 10. unbreakable Guerrilla Glass 3 11. Will come in 4 sizes: Small(4.7"), Medium(5.5") Large (6"), X-Large(6.7" or 7") 12. LED Microsoft LOGO, AND "I EAT CRAPPLE iJUNK FOR LUNCH" on the back :-) 13. Be able to buy an Xbox accessory controller made only for these phns to attach any of the sizes and play in a very low profile format(neat and small), with grean LED XBOX logo for everyone to see(specially iSHEEP) 14. killer speakers with sub Well you get the picture. Now they can call it ANYTHING they would like, i will buy it yesterday:-D if you know what i mean. this will be a MUST HAVE PHONE.

I would by a phone with those specs :)

I think you forgot million dollar price tag on this thing. Considering it releasing in 200x.

These specs would make even an Alienware to shame

Oh hell yes. Although I think some of your specs are a bit over the top, or at least I think you could accomplish with less. I really like the controller feature. It also would have been cool if that could pair up with the console.

I feel you in that the Flagship should have top of the line specs (and both the Talkman and the Cityman do) but even I wouldn't want Microsoft to release a phone with these specs. The reason being, if they did this, they wouldn't release another Flagship for ten years. LMAO!

I'm still waiting and hoping. With the surface brand growing, I think Microsoft should make a surface line of phones, but Satya doesn't think so I guess

Yeah they just talked about this on the Booredatwork Podcast. Surface Phone for high end, considering the good name that Surface is getting for itself, and 'Lumia' for their low end offerings.

surface brand name isnt known brand name in the world... the lumia brand name ppl know it more because of nokia

Why would a Surgace branded phone be better than just sticking with the established Lumia?

Always have to be a Nay Sayer

Probably would buy Surface phone. I did hope that Windows phone WAS the Xbox phone. I knew it as the Zune phone myself though.

No enterprise company ever would.

Hell yes!! But if there was a choice between a surface phone and a xbox phone then I would have got a surface phone with mini type cover and stylus :P

Aye, that will be a perfect "one" device to bring everywhere.

Aye, that will be a perfect "one" device to bring everywhere.

Hell yes. I'm still hoping for something like that in the fall

Absolutely not. I wish I could delete Xbox profile from my email address w/o deleting email address itself. I just don't want it to be "attached" to my email

It would have been awesome if they had released XPhone

Or a fuckin failure...point is, no one knows what would or could have been...pure speculation, but that is the point of this post, so, I'll exit stage left...

This doesn't freaking matter. You completely underestimate the power of BRAND. People hate microsoft and nobody wants a microsoft windows phone. The xbox on the other had great brand presence and popularity. Just take "Cortana" for example. People went nuts over the name. An xPhone would have had instant branding success unlike completely "uncool" Windows phone.

quote: People hate microsoft and nobody wants a microsoft windows phone. Is this an idea from the little people in your head??

No, it would have sucked really bad, given the available technology in 2005. Think about an absolute top-of-the-line device from today (10 years later): You'd get passable graphics, at 20-30 FPS, and have a dead battery after 45 minutes of serious gaming. What you'd get 10 years ago would be a joke in bad taste. You're talking about a device targeted at an already niche market, and then with such poor specs that only a handful of insanely die-hard gamers would buy one. No sane company would invest the necessary R&D money in something with no hope of a return. This is a great example of why Robbie Bach got fired (aside from being the most overpaid MS exec @ $20M/yr, and blowing a crapton of money building The Commons right at the peak of the recession) -- he had lost touch with reality on several different levels.

Even a phone like the xperia play failed hard.

I would have bought it without question but then Windows Mobile was loosing grip to the Nokia & Blackberry surge

I use Windows Phone just because of Nokia. So, no I would not have bought an Xbox Phone.

Same here. Nokia brought me to Windows Phone but I am planning to stay if the Devices team now under Microsoft continues to produce as solid devices as they used to under Nokia.

Same here..Nokia brought me closer to Windows Phone..Before this I had a Nokia 7230..Although I have always been a Microsoft fan, I don't think I would have got a Xphone..

Yup me too... I bought a windows phone(lumia 532) only because of Nokia. I drop phones a lot and Nokia phones are the only phones that survive.(My lumia 532 survived some 5 drops in the 2 months I used).

Samsung brought me to the windows phone land with the focus and Htc brought me to the windows mobile world with the tilt and no xphone for me if the original Xbox weighed over 10 pounds the xphone would have weighed at least 6.

Zune brought me to Windows Phone.

But you're talking about a different era in cell phone technology. Remember the ex Microsoft employee who mentioned this phone in his boo book said it would have been I believe at least two year prior to the iPhone, so you may not have thought what you're saying in your comment back then.

The focus, focus 2 and focus flash were awesome phones... Too bad Samsung is taking a backseat on WP now

Same here.. Longevity of Nokia phones bought me to Windows phone.

I can tell you that build 10149 is smoother than any OS Nokia has put out to date including the infamous sailfin and that says a lot considering this is a beta OS. Nokia should take lessons. While many of you will disagree with this statement, with build 10149 being as good as it is and not finished, I think Nokia would be dumb not to use WM10 as the OS of choice over Android. Microsoft is getting it right with this one and I think Nokia could market this right; it doesn't hurt that Windows phones popularity is growing in Europe and ahead of iPhones in many regions.... This could be huge!

I ended up buying just Nokias exclusively, but I bought my first Windows Phone BECAUSE I expected the Xbox functionality to be more robust, and the game support to be better. Basically I EXPECTED Windows Phone in general to be an Xbox Phone, but MS screwed the pooch with game support.

There's a fix for that: #SaveXboxWP, details here.

Hell yeah.. They should have named it as Lumia XXX :)

So hot it comes with it's own cheesy 80's theme song and ridiculous moustache

Windows phone is better than than xmobile ...maybe..

They still can, a high-end gaming lumia

Probably that's not necessary...a simple high end Lumia would do and some controller support (ehem, maybe that's too much to expect).

May be, just may be, continuum can do it...

Probably not, not at that time anyway. Didn't even own a console then.

I was in 8th standard at that time..I don't think I would have been able to get an Xphone..

The thing is, Sony is a poor benchmark for gaming portables. They've never really done well in that space and their phones weren't much more popular. That said, its hard to know how well the Xphone would have done, maybe well had it come with Halo game and had it been released shortly before or after the iPhone.

Are you mad? Sony PSP?? Yes, I admit the pspGo and PSvita have both been dreadful but before that the psp sold very well indeed.

But this device would have been released a couple of years prior to the iPhone, so that would ruke out the psp because I think it came out after that correct?

No, the original psp came out in 2005 or 06. I remember buying it in 06 way before the iPhone. Posted via the Windows Central App for Android

The iPhone was released in '04.

I like my vita better than my psp..

But the Xperia Play failed hard, lol.

Why? The PSP is a much better system with way more games

Agreed. PS Vita should've mainained the PSP XMB interface but with touch based capabilities. No wonder the Vita is a failure too much DRM, should've partnered with Steam IMO.

Yes as well as a Xbox branded Surface mini.
Microsoft should start doing limited runs like the Samsung Galaxy edge Ironman phone. They have all this resource and still not utilizing them.

Satya talks a big game about mobile, but he's allowing Apple and android to continue building a lead by not build Microsoft high-end phones and proving all Microsoft apps basically to those devices alone. Should he be known as a betrayer in cases such as this or seen as Balmer reloaded? I'm not sold on him yet as releasing Office on Android/Apple was already planned under Balmer as well as Windows as a service was, but every tech bog in America suddenly has amnesia. Azure is his baby and you can tell by his inability to multitask moving both Microsoft software as a service and building a strong hardware line forward which includes the cell phone (surface was Ballmer's too). Microsoft has clearly taken third place in that area and should be reaching higher instead of settling with being a bottom feeder like a catfish! I don't think they should focus only on the enterprise; this is one of the main reasons Microsoft is in the position it's in today; they couldn't see that consumer users and enterprise uses are one and the same, so they missed out on that entire segment of people because all they made were enterprise level devices while Apple made consumer level devices. Satya seems to be stuck in the enterprise alone.

Amen! If there's no exclusive features to Windows Mobile then why would anyone switch from iOS or Android. The average phone buyer doesn't care like we care about our platforms. On a side note, Xbox app BETTER stay exclusive to Windows or I will go insane after all these Microsoft apps were released on iOS and Android.

Yes and no. It has shown that every game phone that came out flopped. The bezels were huge, so unless a hide away joystick button combo was there it would have been bad. Also, power, only now do we have tech that matches a console from 2005, ten years ago. Battery was also not so great back then. So ye but it had to be goooooood

Batteries are still quite crappy even today

Yes as long as it was 1520 sized had an actual d-pad and worked as good as a gaming system as is a phone. Meaning top of line specs not no mid-range crap.

I'd probably have bought it because it was from MS but I don't think the market was ready yet. This would have been when the DS was still running strong and mobile gaming was unproven. Anyone remember the Nokia N-Gage?

Ah yes. The Taco Phone
The mid 2000s were an interesting time in the mobile game industry.

The two people I know who had it would only use a headset with it because it looked ridiculous up against their ear. The games were lame too. They populated it with failed PSX ports.

Still feeling bad for selling it.. Miss those N-Gage gaming memories :/

Oh yeah, I remember it, and I have a very very Great memories with it, Rayman 3, Spider Man ;)

Doesn' t matter. Becaise It would not be available in my country anyway.

Even in the USA it would take 6 months to come to market once announced. And then the advertised features would take another 9 months to arrive via firmware update.

True story. It seems like Both Surface range and Msft Band will take a million years to reach to my Country(India)

Absolutely the part I hate about microsoft completely...

It would have perfectly complemented an Xbox push into mobile gaming. That Xperia Play is an excellent example of a gaming centric phone. But whatever Microsoft does they have to put some serious weight behind it

Before I got a phone. Sure. Now? Nah
Dont game as much as I thought I would on my current phone.

When i think about the problems after the release of The Xbox 360 ... Red ring of death, bad user Interface... So hell no

After the Kin... I dunno... It really really depends.

Likely, we were all hoping for a Gameboy Phone back in the day. The Nokia Taco Gaming Phone was almost going to be that wonder gadget except that it sucked. If XPhone came about I'd likely be an interested party.

I would rather by a Surface phone than a Xphone ;)

More than likely I wouldn't have. While phones have great games and displays today... I still don't find myself playing games on my "go-to" phone primarily due to the battery drain. My Xbox is my primary gaming device. I think the phone manufacturers do a good job at designing phones for whatever niche their going for e.g., Nokia Lumia for people that want the best camera experience

I already have one, it's just that there aren't many Xbox games for it

Lol! I see what you did there.

I was begging for this "back in tha day". Oh, if only Microsoft had more visionaries than only Bill Gates. The window on a hand held Xbox device is still open. It would need to be a high-end device, but I'm still bullish on said device.

Well May be ..it can be a part of Windows 10 mobile Flagship devices one of them optimized for gaming. Bit I would be more interested if there's a Portable Xbox one with a 6 inch screen and also with tge new technology Continuum. This wud just work great!!

Probably not. I'm not that into Handheld gaming. I'm more of a PC/Console gamer.

I'm on windows phone because of Nokia. So, no...

Nopes.. I own Xbox one .. And there is no doubt in my mind that I like playing games over a console not on a phone.. A phone no matter how good it is at gaming cannot give pure joy of gaming as console and I wont put my money over that..

There are a lot of great mobile Xbox games, many that work better on a small touch-screen of a phone than on a console, actually.

Xbox surface phone would be awesome and I would definitely buy one.

Hell yeah, I still have the First Xbox, 360 and Xbox one. Love to have a gaming phone!

Yes or the surface phone ( but only if it contains 4gb ram ) because 3gb is not enough for gaming

Project origami aka umpc was supposed to be focused like this but cost among other things held it back

Nokia N-Gage didn't fair well as a gaming phone either. If they did start looking at an Xphone before the iPhone it might have meant they could have been ready sooner with a standard smart phone. Then they could have competed with Apple and Google at the beginning and have a bigger market share today.

A portable xbox console yes, xbox phone ... I dont think so, not a big fan of phone games.

If Continuum works great it can boost Xbox gaming..imagine playing on a big screen with your Mobile..or a wireless Gamepad connected via Bluetooth to ur mobile.

Yes. It would make it feel so cool. And due to windows getting even more closer within its tie , it would be awesome ..but it should be like lumia 1520 and have great features. And yeah continum works then they should try to connect the controller to the phone all that would be something out of box

Maybe.... Although I use my phone for games part of the time, the rest of it is used for the other part of my life.

No real knowledge of what it would be, especially in regards to software support. I'd have been interested, hard to say on a hypothetical without clarity.

Absolutely, I still have my Nokia Ngage and Sony Ericsson Play. In fact I have a Tiger Gizmodo if any of you know what that is. It was almost a gamer phone but it could only text and use data.

That would've been awseome

Where would you have been able to insert the discs?

My guess is think what psp play was

Yes even though I am PC master race.

Done well... I would've bought one. Done like the Kin or ill supported and marketed like Zune, maybe used or refurbished but, not day 1 new.

Nope as my purchase was made based on Nokia's experience in making such legendary devices.
After the name change I wouldn't have based on the marketing and commitment MS has shown towards the platform. I believe that their approach should have been at making one flagship phone year after year like apple does in order to make the phone look desirable. Pricing would have been tricky in emerging markets, but I'm sure that buying material in bulk vs. in so many variances would have helped a bit. From that point they just needed to concentrate in working out just the international bands, maybe rebranding Zune to Xbox music while building on the already existing software and improving performance and camera capabilities. Once the world was already impressed by the name and platform, they could have start building a lower spec ed device that could however still do most of the things flagship devices could do. This approach seems to be working extremely well for Apple so it is a proven system. Imagine how easy it would have been for developers to create apps for one device vs so many diff ones. This is just my own personal opinion.

I have so many games on my phone that I never play...I'd rather game on a tablet or a desktop.

No, wouldn't have bought one, and neither would most of the folks on here who're saying they would. Maybe they would buy an Xbox phone now, but not back then. Back then an Xbox phone would've had a resistive touch screen that had to be used with a pen, and the WinMo OS with its tiny UI touch targets would've required you to pull out the pen and tap tap on the screen to do something as simple as dial a phone number. Just imagine...a dial pad so small you've to squint to see clearly, can't use touch with, and which doesn't recognize one out of every five or so tap of the pen: tap 4, tap 0, tap 7, tap 5, misread, try again. No thanks, Microsoft. Wishful thinking that something like this back then would've been successful.

I would've copped a Zune phone.

Only if it had Zune features and gameboy emulator.

Surface Phone, yes. Xbox Phone, no.

No, I wouldn't have bought one because I'm just not that into mobile gaming. I DO wish Microsoft got into the phone game along with Apple back in the day. They would be leading the pack by now, or at least tied with Android. Apple would still be stealing ideas from Windows mobile but with a larger market share, everyone would know exactly where they are getting their ideas from. Right now Apple users are giving credit to Apple for stuff that MS has been doing for a couple of years now like it's brand new

Hell no!!, not with that dumb ass name..

People need to get past the name and see the idea for what it is. The proposed name was just off the top of his head to imply it's xbox + phone.

Only if it gave me a tangible benefit with Xbox /PC and included physical controls. Can't game anything real-time with touch... Blackberry torch/Dell venue pro style would have been a great model.

nah, I don't really game on my phone and I'd prefer something more professional.

Nah, not a fan of Xbox. Seeing this concept was pre-iPhone, I'm sure it would run WM5 or 6 and I had a HTC windows phone running that and it sucked ass and taints.

IMO, during the time...it would have had the marketable push and unique "exclusive" features that could have easily gave Microsoft the much needed mindshare its lacking now. More mindshare = more market share. With that being said, I dont believe it would necessarily work now. Or..maybe it could but it would have a niche market. But what can be done now is leverage Xbox along with many other pieces of Microsoft's portfolio. Why cant every game that needs to be saved be done through Onedrive? Why not create an easier way to port many games from Xbox (at least indie) to phone? Create easier levels of Xbox Live multiplayer - Xbox & Windows 10 mobile working together, WXM to WXM. I understand a part of this is up to developers but has Microsoft created a universal mindset for this to work more seamlessly? All in all,I just want more out of my connection between my Windows Phone (soon Windows 10 Mobile), Xbox, and Windows 10 ----- Onedrive. And better mobile games connected through unique ways for gameplay.

I would. It would be the next Nokia N-Gage

It's a great idea but I don't think it would have faired any better than Sony, a big brand with a lot of customer loyalty. Windows phone with continuum will be the answer able to play xbox games direct on your phone as well as just about everything else.

As long it can double up as a controller for the PC too, yes.

Mobile graphics aren't good enough even today. That's the biggest hurdle to me. Unless you're going for quirky, artsy games or stuff little kids would buy (Nintendo), then the mobile graphics are going to be underwhelming. Plus, if you're gaming on your Xbox Phone, you're going to be SLAUGHTERING the battery and cutting away one of the important features, being a phone!

now I see the pool I'd say its not that I don't like mobile gaming, its just that pc gaming is a lot better, period, maybe VR changes that, but idk when im out I don't feel like gaming at all, if I do I want the big games, something my phone cant ever do, not unless it somehow gets a big immersive screen and proper controls, which might be somewhat possible with a hololens v3.0 that mimics VR perfectly and a pair of Bands with good as f*** motion controls, oh wait that sounds possible in the not so distant future doesn't it? :P

No. I don't game much. I guess I'm boring that way. :P

Of course! Unlike the Xperia PLAY and Sony, Microsoft LISTEN to their customers!

I made a suggestion a while ago for a Windows Phone Xbox eddition. It would be awesome and fairly simple. Just change the home button to the Xbox logo, pre load some Xbox live games and smartglass, and give a year subscription for Xbox live gold. Toss in a choice of some cool themed cases (Halo, GoW, Asassins Creed, or whatever). If they did this with a flagship type phone I'd buy it right now.

I would have without question, but the thing that bothers me of the story is it was never an idea in the first place. He's just saying he wish he thought of it. I'm sure everyone else wishes they thought of the smart phone revolution before Apple.

No, more like windows phone with gaming features like gaming DVR, streaming from Xbox, etc

As long as its for games first. No if it's just for borrowing the name.

Not unless it was Nokia. Microsoft have shown they cannot build decent phones now.

It doesn't matter if i would have. What matters is if the masses would have and unfortunately I don't think they would. The Xbox branding doesn't appeal to everyone.

I thought I did and they called it a windows phone.

Yes.. Xbox is the reason I bought a Windows phone

Would you have bought an imaginary phone with no details? Umm, it depends.

Xbox Phone probably would have been a mistake. Mobile gaming and console gaming are very different beasts. Look at the lack of success of the Playstation Vita and the Xperia Play and I think Xbox Phone would have had a hard time bucking the trend. Ostensibly HoloLens will become "Xbox portable" and the way it will succeed is by creating a new type of gaming experience that is neither a console nor handheld gaming experience.

Why not! Greetings from Portugal

It depends on whether they'd make exclusive games and so on, but if Microsoft made it like a phone with gaming buttons I would never buy it. However, I think a Surface Phone is much much better and Surface brand in known for its good work. Even a guy who owns an Android or an iPhone and owns a Surface, would more likely to buy a Surface phone because of the goodness in the Surface.

I would have bought one, most definitely! It would have probably taking Microsoft in a whole new direction, and made then bigger than they already are. But oh well, what are we gonna do now? Maybe make the next builds of WP10 more gam incline. That would be a great idea, implement some or that PS Vita stuff maybe be able to play your Xbox games on your phone, or through your phone.

Xbox phone. Nopes. Reason is that phone is mainly used for communication. Better make an Xbox portable or buying an Xbox is much better. What microsoft can make is the Xbox consoles more mobile. So its better to have Xbox at home and Xbox live in every device.

Bluetooth Xbox controller hook up to Xbox gaming phone? Maybe? Yes, ill take two phones please and thx!

I always wanted to have NGage in the past and then I loved the Xperia Play. I would be most interested in Xbox Phone.

Instead of Xbox phone they should go for surface phone. Sony Ericsson has poor quality and slow in performance.

Can Xperia phones play PS Minis?

I would have .... But I'm not sure everyone else would have....

Yes, I would, if it were good. If it were like the N-Gage, N-oway.

Well it depends on what extra features it should have. It would be quite interesting to have a gamepad. But you know what would be even more interesting ? Be able to use you phone's gamepad to control your Xbox/Windows games.

Actually, I thought I was when bought into Windows Phone 5 years ago. They kept going on and on about Xbox live. It has been lackluster to put it mildly

A new surface phone that has a built in Xbox 360 emulator.

Hell yes! I would've picked it up as soon as it came out! I was hoping for an Xbox Phone prior to Xbox One when the rumors of the "Surface Phone" were out and about. Oh well. I'll buy the first high end Windows 10 Microsoft Phone as soon as it comes out as long as the specs are legit on it. Here's to hoping still!!

Can't say. May be. May not be...

Shoulda woulda coulda oughta... hindsight is 20/20 sometimes. If a gaming mobile device came out it needed to be specific. If it threw over too far into the gaming mobile/console device there would have been a smallish niche of consumers that would pick it up. If XBox One was not back-stepped and it was a huge success on release (which it was but could've been better without all the controversy around the release). Normal consumers may not have picked up the device as they may have seen it as purely a 'gamer phone'. In my personal opinion, MS et al are going the right direction. Win10 having the ability for true gaming with crossover between XBox and Win10. It allows for those who have a proposed "Surface Phone", "Lumia Pro" or whatever they call a highend flagship, It could have slideout full kboard for the professional, but it could use the tech they installed into the new XBox Elite controller to switch over from full kboard to gaming controller. Then there's the possibility of the 'Surface XBox Mini'. The 8" tablet. Add a touch cover same as Surface Pro 3 but release a proposed remapped cover for XBox Gaming! Like that proposed touch cover that was going to be released for DJ use. Make sure though it does not have to be magnetically connected (but can be disconnected to hold or lay further from the screen). Battery life needs to be good however, 4-5hrs gaming is not enough and if you are using the device for calls and other things it needs battery life. That's my thoughts anyway.

I would have had a hard time convincing my boss to let me get a gaming phone.

I would have bought every cool product of Microsoft if my parents start giving me money for electronics rather than books and education.

An Xbox Phone doesn't need to be a gaming phone hyrid like the Xperia Play or N-Gage Just an xbox branded phone would be nice. For gaming purposes it could have WiFi-Direct built in (for direct connection to the XO), have a high res screen, and perhaps a diamond grip on the back a la the Elite XO controller. Perhaps it could have a dedicated (capactive or physical) Xbox button for directly accessing or connecting to your Xbox One. Other than that it would be a typical smartphone

Which is exactly why it doesn't matter. Sony can do that with any of their Android phones, but people who care that much about this stuff are either buying a console to play their games and/or buying a dedicated peripheral like the PlayStation Vita to Remote Play their games. Smartphones are terrible for gaming, outside of the casual games which are largely driving that market. In order to connect to an XO, means you'd likely have to be in the same house with the XO. Why would you buy a niche device that is just not that useful from that aspect when you can hook up an XO controller to a laptop and HDMI out from it to a cheap 24" 1080p HDTV that costs a fraction o f what the phone costs (< $130 at Best Buy) and remote play that way. I don't see the selling point, especially with Windows 10 being able to stream games from an Xbox. Hell, you could also get a $149 Windows Tablet from the Microsoft Store and a dirt cheap USB2Go cable and accomplish the same thing without the PC and Television in other parts of the house. Without destroying your phone's battery.

Heck NO! I want a functional phone. I just need to attach a good controller to my phone. Microsoft should make a controller for phones. Something like the Xbox one only with a thing to put your phone on it

It'll be pretty cool to have Halo CE on my phone about now..

Think that it would be a very bad idea to mess around with new names on phones once again. Lumia are getting more and more recognized, just do some more MARKETING Microsoft...

I would have, if it was for Verizon.
Honestly, I probably still would, if it was for Verizon.
And that's the rub...
If it ever happened, it would be a gsm phone.

Completely positive. If it has Xbox, I'm totally in.

Windows 10 should make any Windows phone into more of a gaming phone, but especially if you have the 940XL, as long as developers enable game scaling.

MS had phones, and their best was a resistive touchscreen with wm6. I doubt this would've been any good :)

The XBOX ONE/360 SMART GLASS APP can turn any phone into a XBOX PHONE , when my New Microsoft Lumia 640 LTE from T-Mobile arrives that I just ordered, my Lumia 635 will be my used for my dedicated XBOX ONE SMART GLASS APP connection. Microsoft is not hardware restricted and with the XBOX ONE/360 SMART GLASS APP:
Any phone/device can be a XBOX PHONE.

If it's of the size of ps Vita and controls like in the pic, with awesome graphics and decent price, especially with windows 10 in it.
Hell yeah, I will buy one for sure!

Im not into gaming.but tgat would be good.I think its success is heavily dependent on how xbox and windows 10 mobile games get close.

aaha I always dreamt about this Microsoft making it's highend devices with the Xbox tag like xphone for phones xlate for tablets xwatch for smart watches etc...

Yes and still would!!! This would put windows phone on the map ..

No. Whoever thought this was a good idea must have lit out to join the team that came up with the ROKKER

I would buy it whit only one condition. To have a durable battery. At least 3000 mah.

No way, I don't want memory card slot issues and heating issues on my phone lol :-)

Yes, Xbox Phone called Microsoft Lumia Play.. with gamming pad, qhd screen, octa core processor, bigger screen, sleek design, windows 10 etc. etc.