How to prepare your PC for NVIDIA RTX 30-series system requirements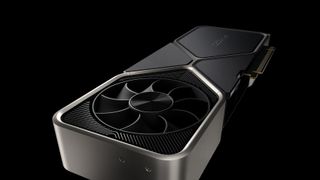 (Image credit: NVIDIA)
NVIDIA has unveiled some tantalizing new graphics cards (GPU), and with all that power comes questions about how to prepare your PC for NVIDIA's RTX 30-series system requirements. We take into account the power supply unit (PSU), case, and performance bottleneck possibilities as we prepare our gaming PCs for the next generation of NVIDIA Ampere dedicated GPUs, including the RTX 3070, RTX 3080, and RTX 3090.
Products used in this guide
Your PSU and NVIDIA RTX 30-series GPUs
The PSU is a crucial part of your PC. It provides power to all other components, and without it, your PC wouldn't be anything but a pile of parts. For this reason, investing in a quality PSU is always recommended when building a PC. Not only will having enough power to keep the system stable, a quality PSU has less chance of failing and frying other hardware in the process.
PSUs come in varying wattages based on the power requirements for your hardware. NVIDIA officially recommends a 750W PSU for the RTX 3090 and RTX 3080 Founders Edition cards, with a 650W PSU recommended for the lesser RTX 3070. However, these numbers are recommendations, and the tests performed are based on a system with an Intel Core i9-10900K. This also only covers NVIDIA's own Founders Edition cards, with third-party retailers no doubt having their own recommendations.
The actual power pulled in by the RTX 3090 is 350W, the RTX 3080 is 320W, and the RTX 3070 is 220W. If you already have, say, a quality 650W PSU and would like to check out the RTX 3080, you might just be able to get away with what you have already, depending on other system hardware and circumstances, like whether you're overclocking your processor (CPU). And don't worry about the new 12-pin connectors on the RTX 30-series cards; NVIDIA includes an 8-pin to 12-pin adapter with its cards.
If you have an ancient PSU or something less than 650W, you will no doubt want to upgrade to provide the system with enough power to keep it stable. We recommend checking out the Corsair RM750x if you'd like to be sure your PC can handle the needs of the new RTX 30-series cards. If it's not quite what you're looking for, don't hesitate to check out our collection of the best power supply units for gaming.
Your case and NVIDIA RTX 30-series GPUs
When you're planning a PC, choosing the right case can make or break the build. You should commonly find either full-sized cases, mid-sized cases, or mini-ITX cases. Full- and mid-sized cases shouldn't have issues fitting the new RTX 3070 and 3080 GPUs, and even the RTX 3090 should fit into some mid-sized cases.
The RTX 3090 Founders Edition card measures 12.3 inches x 5.4 inches (313mm x 138mm), so be sure to check whether or not it's going to fit your current case or in the case you're planning on upgrading to. All manufacturers should list GPU compatibility specs for cases. There's also the matter of the RTX 3090 taking up three slots at the back of your PC, so plan accordingly. The RTX 3070 and RTX 3080 will take up the usual two slots.
If you need to upgrade to a new case specifically for the RTX 3090, you're probably not going to be skimping on something in the budget range. Check out the NZXT H710i for a high-end case with lots of room for the RTX 3090 and supporting hardware.
Preventing performance bottlenecks
Having a PSU with enough power to keep the fans running and a case large enough to accommodate the mighty RTX 3090 is one thing, but what about the rest of your PC's hardware? An ancient CPU and a minimal amount of RAM are going to hold the shiny new GPU back by causing a performance bottleneck. If it's been more than a few years since your last upgrade, you'll probably also be looking for a new motherboard to handle a new CPU.
Start first with the CPU; we recommend something well cut out for gaming so that you won't see your shiny new GPU hindered from reaching its true potential. Our roundup of the best processors has a bunch of picks suitable to pair up with the RTX 30-series GPUs. Don't forget to add at least 16GB of RAM into the mix to keep everything running smoothly. Our collection of the best DDR4 RAM has plenty of buying options.
And, once you have a processor in mind, head over to our collection of the best motherboards that can handle the latest AMD and Intel CPUs as well as the new NVIDIA RTX 30-series GPUs.
Preparing for NVIDIA RTX 30-series system requirements
Need to upgrade your PSU and case to accommodate NVIDIA's new RTX 30-series GPUs? Here are some recommendations.
750W PSU
Keep the lights on

With the RTX 3080 and RTX 3090 recommending a 750W PSU, Corsair's RM750x will do the job. It's efficient, it runs cool, and it's completely modular with plenty of included cables for attaching hardware.
Top-Tier PC Case
Enough room for the RTX 3090

The high-end NVIDIA RTX card is huge, and your case might have a hard time fitting it inside. If that's the case, check out NZXT's H710i as an upgrade. It's packed with features, it's built incredibly well, and it'll have space for even the biggest GPUs out there.
Additional Equipment
Here are some quick additional hardware picks if you're looking at further upgrades for your system. As always, have a look at our collection of the best graphics card options available now as we wait on the arrival of NVIDIA Ampere tech.
AMD Ryzen 9 3900X ($430 at Amazon)
Stuck using an ancient CPU that can't keep up with NVIDIA's new GPUs? AMD's Ryzen 9 3900X is an absolute beast for gaming, and it's available at a great price.
ASUS ROG Strix X570-E ($296 at Amazon)
Has it been a few years since you upgraded your CPU? Chances are you'll also need to grab a new motherboard. The ASUS ROG Strix X570-E is an excellent choice if you're going the way of AMD.
Get the Windows Central Newsletter
All the latest news, reviews, and guides for Windows and Xbox diehards.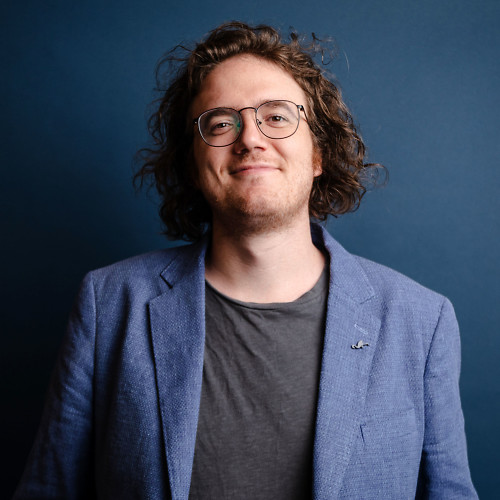 Senior Editor, Laptop Reviews
Cale Hunt is formerly a Senior Editor at Windows Central. He focuses mainly on laptop reviews, news, and accessory coverage. He's been reviewing laptops and accessories full-time since 2016, with hundreds of reviews published for Windows Central. He is an avid PC gamer and multi-platform user, and spends most of his time either tinkering with or writing about tech.