The Xbox Elite Series 2 wireless controller is down to $159.99 on Amazon when you use your Prime membership. The controller sells for $180 without that membership, and the Elite Series 2 does not drop from that price usually. Even Microsoft doesn't drop the price because this is the cream of the crop for wireless controllers. In fact, the only other place we've seen it drop from $180 is at Costco, where you'll also need a membership to even see the matching price.
The best of the best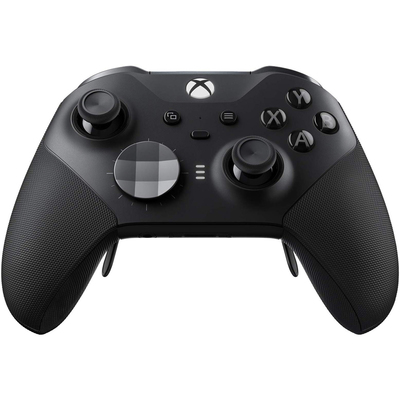 Only works for Prime members. Brand new low on Amazon. It's a super advanced controller for enthusiast gamers. It has interchangeable thumbsticks and paddles, limitless customization, and a 40-hour battery life, plus more.
$159.99 $180.00 $20 off
You will need to be an Amazon Prime member to get this deal. The price probably reads as something closer to $180 if you don't have it, but once you checkout with your Prime active it gets reduced to the $160 deal price.
The Series 2 is one of the most advanced controllers ever made. It is incredibly customizable. The hardware includes new interchangeable thumbsticks and paddle shapes. You can adjust the tension on the thumbsticks to your liking. It also features shorter hair trigger locks and a wrap-around rubberized grip.
Plus you'll find customization you can dip deeper and deeper into through the Xbox Accessories app. It includes incredibly nuanced options like accentuation curve controls that let you get your gaming experience absolutely perfect. It also has a rechargeable battery that lasts up to 40 hours and comes with a unique charging dock. You'll also be able to use Bluetooth, Wi-Fi, or the included USB-C cable to play on Xbox One or your Windows 10 PC.
The Series 2 gets 4.5 stars out of 5 and a The Best badge from our Windows Central review. Jez Corden said the controller's biggest weakness is its price, so at least today's deal helps you out with that. The review adds this controller "might be the best controller ever made" with "premium quality, premium features, and premium convenience."
We may earn a commission for purchases using our links. Learn more.