Project Tripod aims to eliminate tripods for time lapses, exclusive to Windows Phone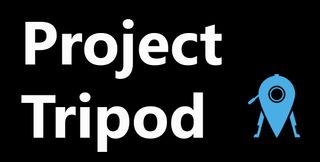 The majority of the crew here at Windows Phone Central digs photography. Between our DSLRs and smartphones we're all about wrangling photons. And we're not alone, a lot of you are into photography too. If you count yourself among the photography loving crowd you should sign up to join the beta of Project Tripod, an exclusive app coming to Windows Phone first.
So what is Project Tripod? Besides a really genius app? Project Tripod is an app coming to Windows Phone that will be part virtual tripod and part social photography. When you want to take a time lapse you typically need a tripod and a lot of time. Project Tripod will do away with the need of a tripod by letting you come back to and capture the same picture over and over and over again. Topping it off, you can share your tripod so others can add images to your set. Below you'll see a long time lapse that was taken over a period of a few months on a smartphone, with a phone and no physical tripod.
Project Tripod is coming out of the mobile app accelerator program managed by Aalto University in Espoo, Finland – AppCampus. You'll remember this as the joint venture between Microsoft and Nokia to help boost app development for the Windows Phone platform. Potential entrepreneurs and startups can get up to 70,000 Euros (about $91,942 USD) to aid in development of their app. Unlike some accelerator programs, Microsoft and Nokia don't take a stake in the company. Instead, apps accepted and awarded the money will be exclusive in the Windows Phone Store or Nokia Collection for 90 days. After that the app can jump to competing platforms like iOS, Android, or BlackBerry.
Project Tripod will let users find tripods all over and add to them.
Project Tripod in particular was awarded a cool $69,500 in funding to get the app off the ground and running. Although, it sounds like Project Tripod is going to be more than just an app. Consider making a tripod of the Golden Gate bridge and slowly having other Windows Phone users (and someday iPhone and Android users) adding to the time lapse. There's going to need to be some infrastructure powering all these different platforms.
The idea is somewhat simple, but hasn't really been done before on a scale like this. It's really cool that Windows Phone will have the app exclusive from iOS or Android for at least three months. If you want to get in on the action you should sign up for the beta. It hasn't started yet, but Project Tripod is taking contact info for anyone who wishes to join a beta in the future. You'll find the sign up at the source link below.
I can't wait to start seeing all these crowd sourced images. From the perspective of a historian it will be super interesting to see how a place changes through the seasons and over time. Anybody interested by this project?
Source: Project Tripod, Via: The Nokia Blog, StartUp Smart
Seems like a really cool concept, which will only improve by leaps and bounds when its cross platform contributed.

Agreed. Having more devices involved will lead to the potential for some really nice compilations being made. I'm glad this project is getting the backing that it is.

Taken on a phone with no phone? Sounds pretty magical.

It is magical you smartass. Fixed :)

Lol, onya Sam, this combined with EOS sounds good

Haha :) But yeah, sounds pretty awesome. Looking forward to it.

Oh wow this definitely sounds pretty cool and good that it is windows phone exclusively

Who cares? This could be the next must have app, and Windows Phone would actually have it while it's popular.

90 days only? Oh well, its useless then, better sell my windows phone and spam Joe belfours twitter account. /s

Lesson... a comment ending /s means it was sarcasm.
Sarcasm is "a sharp, bitter, or cutting expression or remark; a bitter gibe or taunt."[1][2] In modern usage, the word "sarcasm" is commonly interpreted as involving irony,[3] or employs ambivalence,[4] but traditionally sarcasm was not necessarily irony.[

This sounds awesome! My question is what is the end result going to look like? a Gif? Is it a self refreshing gif that always adds the latest picture taken?

It takes that much money to fund the startup of an app? Wow. That's a lot of money going into something that isn't guaranteed to catch on. I have faith in it. My only concern is if you don't live near something monumental then there won't be too many contributors to your small time photos taken. Just doesn't seem like an app anyone can use even if they want to

I assume you don't have to have others contributing, so you can do it all by yourself instead.

And these guys are aussies! nice work. I've signed up :)

This pretty cool, would be great if you could port this technology to Photosynth and really get crazy. I can't wait to check some of this stuff out.

Nice Idea right there. Microsoft should be listening:O

Its a shame everyone threw a tantrum and sold their windows phones because of the last article. Sounds pretty cool to me.

Yea, shame. Crankberry's doubled their membership

Brilliant idea. Would like to see it become fully fearured and released worldwide.

Signed up I'm going to support everyone that wants to work with Windows Phone

This is the down part of the roller coaster!! \o/ ...or is it the up part...

Hope 7.x devices get support right away

If it uses gyroscope to help line up the shots, that'll DQ WP7.x devices, won't it?

if you noticed, the last image have rendering of Lumia 800. you can bet on that.

Aren't there already websites that serve this purpose using GPS data stored in the images EXIF data?

You'll have to point those website out to me. What's unique about Project Tripod is the app integration and then the service itself. Using the EXIF data it will put you in the same spot you first took the picture. Then it'll probably help you line up your shot exactly as you did before. They have a few more tricks up their sleeve with how they'll present the images though.

At first I thought "meh," but the more I think about it I think it's brilliant and full of potentially interesting time-lapse subjects all over the world.

For sure i m in! where there is photography, ull find me learning, creating, discovering something or the other and everything about photography..
"Instagram id - oisunny"
Find me here! :P :D :)

someone mind rebriefing me on the purpose of this app? i don't quite get how it works reading the article

Dear WPcentral,
Do you know how you can become a beta tester for any app developer, and also how you can become a developer

You become a dev by giving Microsoft $99 a year or its free for dreamspark users (students) here's the link https://dev.windowsphone.com/
by being a dev you will see beta opportunities in the forums =)

I don't know about the forums, but beta opportunities can be given to a normal person too

Aussie made. Windows Phone. Major construction site out my office window. Win!

This would be great for kids science fair projects.

Awesome app but....65K € for this...?
Microsoft should check how Appcampus spends his money ;)

I m just jealous ;)
I initially submitted Instagraph to App Campus for funding too, but they discarded it as "not so innovative and interesting"... I was about to abort the project.
Luckily I did not :)

So it's a time lapse that anyone with the app can add to? Sounds neat to me. If spots are shown on a map as that image suggests, I can see myself stopping by some of the locations to add my picture.

This sounds like a great idea, it will be a good addition to my EOS! I hate to say it, but it will be even better if/when it goes cross platform. I have tried a few of the location based games, and there is roughly(based on the games, in no way scientific/based on facts) 2 other WP users in my area. So there wouldn't be many additions to the time lapses.

wow, count me in - certainly looking forward to this app - and especially as it will be a WinPhone 8 exclusive for atleast some time!
Windows Central Newsletter
Get the best of Windows Central in in your inbox, every day!
Thank you for signing up to Windows Central. You will receive a verification email shortly.
There was a problem. Please refresh the page and try again.