Should you join Microsoft's Windows Insider Program? Here are the pros and cons
The Windows Insider Program is a beta project, which means there are some risks, and some rewards, to joining. Here are some pros and cons.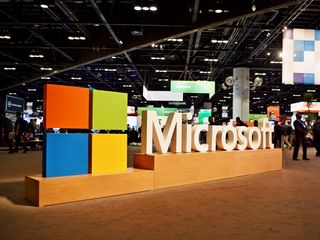 (Image credit: Windows Central)
Microsoft's Windows Insider Program is home to 10 million Windows fans, enthusiasts, and professionals who are all interested in what's next for Windows 10. Here's a quick rundown of the program.
The Windows Insider Program is an optional service provided by Microsoft to let users experience the next version of Windows before public release. The program is aimed at early adopters and the "enthusiast" crowd, or people who enjoy beta testing new software. Besides just using the software, Microsoft encourages testers to send feedback on their experiences through a specialized app, which includes ratings and a place to leave notes to the Windows development team
In short, the Windows Insider Program is one big beta. It features three levels, or "rings:" Fast, Slow and Release Preview rings. Microsoft releases unfinished builds of Windows 10 to Insiders in the Fast ring, and they submit feedback to Microsoft about what they like, dislike, and any issues they may be experiencing. If that build ends up being stable enough, it gets promoted to the Slow ring, and then eventually it hits the Release Preview ring. Now, the Insider Program is still a beta program, which means those participating in it should know that sometimes a build that gets released can be troublesome.
There are, of course, pros and cons to this program. Here are a few of them!
Windows Insider Program pros
Test new features first
The biggest pro to the Insider Program is that users get to test upcoming Windows 10 features first. Sure, some of the features may not be finished, but for the most part, the features that do show up for Insiders in builds are more or less done. Sometimes, this means Insiders are using new features months before they roll out officially. This is beneficial if you're an IT professional or developer testing out the upcoming features to make sure they don't affect anything important.
Shape the next version of Windows
Of course, one of the great things about the Insider Program is that Microsoft is listening to its participants. Microsoft encourages Insiders to submit feedback about anything and everything, whether it be about bugs, suggestions or your own ideas. Depending on how popular your feedback is, Microsoft may even take your idea and implement it into Windows.
Be a part of the community
Last but not least, the Windows Insider Program is one big community. A community of 10 million people, in fact, according to Microsoft. That's a lot of people who share similar interests and ideas. If you're a fan of Microsoft or Windows, the Insider Program is a great place to meet other people who are also interested in those things. Sometimes there are even Insider meetups, where you can go in person and meet other people.
Windows Insider Program cons
Your PC may become less stable
The Insider Program is a beta program. It's where Microsoft can release unfinished, buggy code to the public for testing and to garner feedback. As such, sometimes, your PC may become less stable depending on the build Microsoft has released. For the most part, this isn't an issue as Microsoft (usually) doesn't release builds with any major bugs.
It can require a lot of bandwidth
Microsoft often releases a new Windows Insider build once a week, which means you'll be downloading a new build very often. Builds can sometimes range from 1GB to 3GB, so if you're on an internet connection with limited bandwidth, that data is going to be eaten up fast. You could drop down to the Insider Slow ring, which gets builds less frequently, but then you'll also be missing out on the bleeding edge of new features.
Lots of telemetry
Joining the Insider Program will also opt your PC into sending more telemetry, or personal device information, to Microsoft for feedback purposes. If you're not a fan of telemetry, then the Insider Program is not for you. There's no way to limit the telemetry sent back to Microsoft when opted into the Insider Program, so even though it's all anonymous, according to Microsoft, it's still getting sent back and analyzed. So keep that in mind.
Are you an Insider?
There you have it, three reasons for joining and three reasons not to join the Windows Insider Program. Are you an Insider? Let us know what you think of the program in the comments!
Windows Central Newsletter
Get the best of Windows Central in your inbox, every day!
Zac Bowden is a Senior Editor at Windows Central. Bringing you exclusive coverage into the world of Windows on PCs, tablets, phones, and more. Also an avid collector of rare Microsoft prototype devices! Keep in touch on Twitter: @zacbowden.
I've been an Insider since the programme started back in October 2014. I run Fast ring builds on Virtualbox, and on my main PC I run Release Preview to get quicker access to app updates. Bandwidth isn't a problem on my uncapped 200Mb/s internet connection - a new Insider build is about the same as 2-3 Netflix shows in HD

I wouldn't recommend it on your primary machine... Or secondary really lol. If you have a tertiary machine... Maybe.

Run it on a virtual machine if your hardware resources allow

I concur, using a virtual machine is the best method.

I have a system with 32GB of RAM, I allocate 8GB to the VM. It runs as well as or better than some PCs I've used!

Fast and Slow Rings are only on another computer but on both my Surface Pro and Alienware laptops I keep them on Release Preview.

I'm an Insider but none of my PCs are in the Program at the moment, I might consider putting them into the Release Preview though.

Been an insider since the beginning. Got my free t-shirt, socks, pin, and stickers at ignite 😁
Word of advice though insider builds are more stable on OEM machines (especially surface products) not custom built machines. Which makes sense but im just throwing it out there.

Although I have been on the Windows Insiger program for Mobile and of course mobile is dead now, I would not recommend it on a primary Windows 10 device. If you have a crappy test machine, virtual or hardware, thats where I would put it. Windows is to fluid right now to even mess with the headache of trying to support test builds and production machines. But if you have a small network or just like to see whats next and can afford a torched machine every now and then...go for it :)

I am an insider since about the start of the program, I think. I am not participating all the time. If I do, then most of the time with my primary device, a desktop. I have my notebook on current as a backup. Over the years plenty of inconveniences, but never data loss. (Using OneDrive)

I think we are Beta testers anyway as the versions MS launches to the public do not seem to be ready, maybe indiders are more like Alpha testers.

I'd like to rejoin, but I can't. It doesn't let me join and the problem seems to occur for many people.

I typically stay on Release Preview until they get close to RTM. For the last few days I have been considering jumping in to at least the slow ring again. I use a Surface Pro as my main machine.

I would do it if they paid me. Otherwise just release a product that just works. Look at all the good it did for Windows Phone. They must have gotten crappy advice from Android and iOS users.

If you play games that rely on BattlEye, I would not recommend the Insider Preview builds... I've tried all the latest RS4 IPs, and they've all broken BattlEye to the point of forcing me to completely format the drives and re-install. Tried literally every recommendation I could find online for ways to get BattlEye to work properly.

If you wanna be a guinea pig for MS, yeah why not. The entire Wincrap 10 is a beta project...The insider program is more like Alpha since the public release of win10 behaves like half baked beta junk

My Surface Pro (first gen) is on insider. Mainly to see what's coming down the road. My Lumia 950 is on insider because it seemed pretty much the only way to get an upgrade and get rid of the bugs. The early Windows 10 Mobile versions were buggy affairs and probably contributed to the poor reviews of the 950 and 950xl. Where the feedback system seems to fall down is Microsoft responses to the feedback. What did they do about X hundred people reporting an issue. In mobile the feedback hub is pretty frustrating. In mobile the great question that comes up "would you recommend this build"? Whether you say yes or no seems immaterial since anyone you recommend Windowsphone to would really struggle to find one!