Qualcomm's Snapdragon 855 Plus aims to be the ultimate gaming processor
Devices will start shipping with the 855 Plus is the second half of 2019.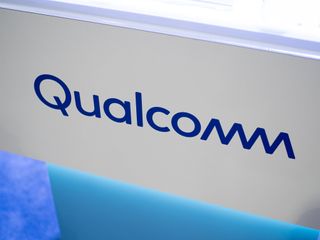 (Image credit: Android Central)
What you need to know
The Qualcomm Snapdragon 855 Plus has been announced as a successor to the 855.
Qualcomm's touting improvements for gaming, AI, XR, and 5G.
CPU clock speed is up to 2.96GHz with a 15% increase for the GPU.
Qualcomm's Snapdragon 855 has proven to be a beast of a chipset, powering devices such as the Galaxy S10 (opens in new tab) and OnePlus 7 Pro (opens in new tab). We have zero complaints with the 855's performance, but in its quest to make phones as fast as possible, Qualcomm's just announced the all-new Snapdragon 855 Plus.
Snapdragon processors are generally associated with smartphones, but several Windows 10 PCs use them. For example, the Lenovo C630 and Samsung Galaxy Book2 both use the Snapdragon 850. Microsoft has continued to improve Windows 10 running on ARM processors, and we expect to see more Snapdragon-powered PCs in the future. Additionally, the HoloLens 2 will run on a Snapdragon 850 processor.
Commenting on the new processor, Qualcomm Vice President and Product Manager, Kedar Kondap, said:
On the CPU side of things, Qualcomm's Kryo 485 will offer clock speeds up to 2.96GHz, while the Adreno 640 GPU will offer a 15% boost for graphics.
In addition to the blazing horsepower, the 855 Plus also comes equipped with a multi-gigabit Snapdragon X24 LTE 4G modem and the X50 modem for 5G connectivity. According to Qualcomm, the 855 Plus will be able to offer, "superior coverage and all-day battery life in premium 5G devices."
Rounding out the list of features for the Snapdragon 855 Plus, Qualcomm is using its 4th generation AI Engine to deliver powerful AI capabilities. Virtual and augmented reality features are also supported and will work hand-in-hand with 5G-powered experiences.
As for when we'll see devices powered by the Snapdragon 855 Plus, we shouldn't have to wait too long. Qualcomm says commercial devices based on the chip will begin shipping the second half of 2019.
The Snapdragon 855 is a benchmarking beast in a year that needs the power
Windows Central Newsletter
Get the best of Windows Central in your inbox, every day!
So sweet! Didn't expect an 855+ this year. Perfect companion to 8cx. Feels like a breakout year for WoA.

This is for phones, not laptops. I don't see WoA going much farther. It will be replaced by "Windows Lite", or whatever they call it, and will be quickly forgotten about. It will interesting to see if WoA devices will get updated to "Lite" or ignored like their Windows RT predecessors.

I agree with you.
Let's see if WoA devices running Snapdragon 835, 850 etc will be able to install "Windows Lite". Just as you could create a bootable USB for windows 10 and pop it into any PC, boot up and install.

Typical. WoA has alot of potential and a ARM SOC blows anything AMD and Intel have got in terms of charge to charge times. There are several factors that must be taken into account and electricity consumption is one key factor in climate change. By drastically reducing the number of times a device needs to charge, you drastically reduce the strain on electrical generation and infrastruction. Not to mention electricity for some is a luxury not something that's taken for granted due to it's ubiqitious nature and prevalance for those who can afford to use it. So yes, WoA has legs but most of it's benefits will not be so obvious.

You missed my point. Does WoA continue when Windows Lite is released? Why would Microsoft keep two "Lite" operating systems around?