Lenovo Yoga C630 review: Extreme battery life and LTE make this $800 laptop exceptional
So much battery, so much internet, all in a familiar 2-in-1 convertible form factor.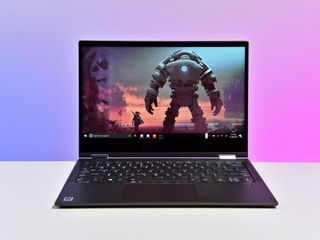 (Image credit: Windows Central)
The Lenovo Yoga C630 is the second Windows 10 PC to feature the new Qualcomm Snapdragon 850 processor (the other being the Samsung Galaxy Book2). Featuring a 13-inch full HD display and up to 8GB of RAM, what makes the Yoga C630 so intriguing is both its super-long battery life and its affordable price of around $800.
I've been using the Yoga C630 for the last month, and it is one of my favorite always-connected PCs (ACPCs) to date. That lower price comes with a few tradeoffs, but none are deal breakers.
From $700Bottom line: Lenovo created a more traditional 2-in-1 laptop with the latest Qualcomm technology, 4G LTE, and exceptional battery life and great typing.
For
Traditional 2-in-1 design.
Good typing.
15+ hours of real-world battery.
4G LTE with optional eSIM.
8GB of RAM option.
Against
Display is a bit yellowed for whites, not punchy.
Inking is just OK, and the pen costs extra.
Weak front-facing camera.
Speakers lack richness.
Differentiators
What makes Lenovo Yoga C630 unique?
The Yoga C630 differs from the Samsung Galaxy Book2 both in price and form. The Galaxy Book2 is a Surface Pro clone with a Qualcomm chipset but also runs $200 more than the Yoga C630. Granted, the Galaxy Book2 has a gorgeous, higher resolution AMOLED display and comes with a very good Samsung S-Pen, which helps justify that cost. This is the second ARM device from Lenovo, with the other being the decent Miix 630.
The Yoga C630 is mostly a traditional laptop design that can also flip into different modes including tent, screen-first, or tablet. It has the latest Snapdragon 850 processor, but unlike most Windows 10 on ARM devices, it has 8GB of DDR4 RAM instead of just 4GB. That extra bit of RAM helps when running browsers with multiple tabs open or many apps in the background.
Pen support is here but the stylus is not included, and Lenovo is not pushing this hard as an inking device. Lenovo uses N-trig for pen technology (versus AES), so you can use a Surface Pen with it. But the accuracy and pressure-levels are mediocre at best.
Familiar design
Lenovo Yoga C630 look and feel
The Yoga C630 looks a lot like a standard 2-in-1 laptop from Lenovo. That's a good thing, though, as many people often gravitate to such form factors, which are practical for productivity.
The Yoga C630 is solid with no flex in a sturdily-reinforced chassis. The keyboard deck has a nice soft-touch paint texture to it, making it warm and inviting and not cold like metal. The iron grey color scheme works well, looking professional and hiding fingerprints.
The hinges are a new style for Lenovo, deviating from the patented watchband design found on older Yoga laptops. The new hinges look great and are also a sweet spot for Lenovo's logo instead of the display chin. The hinges are stiff, which is what you'd expect for a 2-in-1.
Swipe to scroll horizontally
Category
Lenovo Yoga C630 Windows on Snapdragon
Processor
Qualcomm Snapdragon 850
RAM
4 or 8GB LPDDR4X
Storage
128GB or 256GB UFC 2.1
Modem
4G LTE Snapdragon X20
1.2Gbps
Display size
13.3-inch (1920 x 1080) IPS Touchscreen
Graphics
Qualcomm Adreno 630
Ports
2x Type-C
Left port supports: USB 3.0/PD
Right port supports: USB 3.0/PD/DisplayPort
Audio Jack
SIM card holder
Biometrics
Windows Hello
Fingerprint reader
Audio
Stereo speakers
Battery
Up to 25 hours
61WHr
Dimensions
12.08 in x 8.52 in x 0.49 in
306.8 mm x 216.9 mm x 12.5 mm
Weight
2.65 lbs (1.2 kg)
At 2.65 lbs (1.2 kg), the Yoga C630 is on the lighter side for a 13.3-inch laptop, and its 12.5mm thickness (when closed) makes it one of the thinnest laptops around.
Overall, the Yoga C630 is conservative looking compared to flashier laptops on the market, but it's difficult to criticize it for being unsightly. The rounded edges and clean, minimalist look are a welcome change from busier offerings.
For ports, there are not a lot of options. There are two USB Type-C 3.0 ports for power, display and data, a headphone jack, and a power button. The ports work well enough, especially for charging, but you will need a Type-A adapter (not included) to use any older peripherals.
Lenovo added a pinhole LED light on the side to let you know the laptop is charging. The power button on the side also has a white LED and it turns bright orange when the laptop has 20 percent or less battery.
so-so screen
Lenovo Yoga C630 display
While the price for the Yoga C630 is great, the display takes a hit. The Full-HD resolution is fine for this class of device and screen size, but it's clear this is a lower-quality display than most Ultrabooks.
Whites are a bit yellow – a common theme with Lenovo screens – and the colors are not very punchy. Brightness is decent, nearing 300 nits, but there is no HDR-type support, which is found in the Windows 10 October Update and beyond. Touch responsiveness is excellent, but the inking requires a lot of pressure to activate, and the drag on the display is not nearly as smooth as higher-end PCs. Clarity of the Yoga C630 display is excellent, as well, and I have no complaints using it day to day as my work laptop.
typing master
Lenovo Yoga C630 keyboard, trackpad, and fingerprint reader
Lenovo is often regarded as the king of keyboards, and that applies to the Yoga C630. The familiar key style with an adequate amount of travel and consistent actuation make this an excellent typing experience. The keys have two-stage backlighting controlled via the function key – a standard Lenovo practice – and are quite visible in low-light situations.
The trackpad is spacious, glass and it uses Microsoft Precision drivers. The lower corners click and overall this is a solid trackpad; it's not the best but far from the worst.
There is also a Goodix-branded fingerprint reader for bio-authentication. While an infrared facial recognition camera would be better, a fingerprint reader is a good alternative that also saves buyers some money. It can be used to wake the Yoga C630 and has consistent and reliable reads.
Getting there
Lenovo Yoga C630 performance
I believe the Qualcomm Snapdragon 850 will blur the lines between Intel (x86) and Qualcomm (ARM) performance. The 2.96GHz Snapdragon 850 is the first specifically-tuned ARM chip for Windows 10, and it's a welcome improvement over the previous Snapdragon 835, which was almost good enough.
There is the recently announced Qualcomm 8cx processor, but that chip is not displacing the Snapdragon 850. Instead, it is a higher-tier one for even more powerful devices (and likely more expensive ones), like how Intel has Core i5 while also selling the Pentium chip. The Snapdragon 8cx is also not due until the fall of 2019, giving the Snapdragon 850 some breathing room.
Evaluating performance is tricky with ARM since it just surpasses Intel's lower-end processors for single-core but trounces those same chips for multi-core, due to the different architecture. Geekbench 4.3 can now benchmark Windows 10 on ARM, as well as 32-bit applications running under ARM.
CPU
Geekbench 4.0 benchmarks (higher is better)
Swipe to scroll horizontally
| Device | CPU | Single core | Multi core |
| --- | --- | --- | --- |
| Yoga C630 (ARM) | SD850 | 2,287 | 7,215 |
| Yoga C630 (x86) | SD850 | 1,345 | 3,560 |
| Galaxy Book2 (ARM) | SD850 | 2,262 | 7,405 |
| Galaxy Book2 (x86) | SD850 | 1,345 | 4,164 |
| HP ENVY x2 (ARM) | SD835 | 2,111 | 6,314 |
| Surface Go | Pentium | 2,078 | 3,934 |
| Surface 3 | Atom x7 | 1,078 | 2,777 |
| Surface Pro 4 | m3 6Y30 | 2,854 | 5,350 |
| Surface Pro 4 | i5-6300U | 3,319 | 6,950 |
| Surface Pro 2017 | i5-7300U | 4,302 | 8,482 |
| Surface Pro 2017 | i7-7660U | 4,513 | 9,346 |
SSD
CrystalDiskMark (higher is better)
Swipe to scroll horizontally
| Device | Read | Write |
| --- | --- | --- |
| Yoga C630 | 791 MB/s | 220 MB/s |
| Galaxy Book2 | 722 MB/s | 205 MB/s |
| HP ENVY x2 | 513 MB/s | 197 MB/s |
| Surface Go (SSD) | 1,185 MB/s | 133 MB/s |
| Surface Go (eMMC) | 260 MB/s | 145 MB/s |
| Surface 3 | 149 MB/s | 33 MB/s |
| Surface Pro 4 | 758 MB/s | 159 MB/s |
If you are sticking with Windows 10 native apps including the Edge browser, Office 365, Mail, Weather, News, and about 95 percent of the apps on the Microsoft Store, the Yoga C630 feels very much like a Core i5 on the Surface Pro 4 for multi-core tasks. For single core, it's going to beat the Surface Go barely.
For those who don't like the Microsoft Edge browser both Chromium and Firefox are going to support ARM64 very soon. That means those two will run natively on this PC and perform just like Edge, but with all the things you like about either Chromium or Firefox.
Where the Qualcomm Snapdragon 850 still struggles is the emulation of Win32 apps – things that you download from the internet like Google Chrome or an Adobe app. Those will run, just more slowly.
Performance is better than an Intel Atom processor for single-core, but near what the Surface Go gets for multi-core.
I have had no issues running the Snapdragon 850 for my work, which includes web browsing (Edge), mail, Twitter, Microsoft Word, Skype, Slack, and a few other productivity-based applications. It feels very similar to a Surface Go except that native ARM apps perform much better with multi-core on the Yoga.
Gaming is also not a strong suit for the Yoga C630, although it can run some casual titles with ease.
Lenovo uses a 128GB Samsung eUFS (KLUDG4U1EA-B0C) drive which yields around 800 MB/s for read and over 200 MB/s for write. It's not nearly as fast as a proper NVMe solid-state drive (SSD), but it also doesn't feel like it is slowing down anything either.
The real winner for the Yoga C630 is battery life. Lenovo promises 22 hours, which is generous, but that sizeable 61WHr battery does give me easily around 15 hours of real-world usage. It's almost painful to count as the Yoga C630 goes and goes. It's so far, the longest-running Windows 10 PC – either ARM or x86 – that I have used. The battery life is incredible.
100% internet all the time
Lenovo Yoga C630 LTE and eSIM
One of the main points of a Qualcomm-enabled ACPC is the native 4G LTE that comes with the chipset.
The Yoga C630 uses the Qualcomm X20 modem with speeds up to 1.2 Gbps. The laptop is also SIM-unlocked so that you can drop in any carrier's SIM into the side-slot. Speeds with AT&T and Verizon were excellent – around 60 Mbps with only three bars of signal.
Lenovo enabled the embedded SIM (eSIM) on the Yoga C630. Users can switch to "SIM2" on the device and buy data from various sellers for the day, month, or by six-months. Data is not cheap, but the ability to acquire data piecemeal when traveling is convenient. Plus, users can keep the physical SIM in the device and switch between two carriers. Windows 10 is still messy for buying and setting up eSIM, but hopefully, Microsoft will tweak the experience with future OS updates.
Because of the always-connected and extensive battery life, the Yoga C630 is kind of the dream laptop for writers, business people, students, or even casual users who live mostly in a browser or watch Netflix. As long as you don't mind paying for data.
most well-rounded
Lenovo Yoga C630 is the perfect work companion
Assuming you do not need to run graphics-intense applications, video games or do video editing, the Yoga C630 is one of the best and most well-balanced productivity laptops around.
That's easy to say because the price is $800 with 8GB of RAM, touch screen, 15 hours of battery life, and 4G LTE – no other laptop has all of that for that price.
A Surface Go with LTE is also an attractive alternative, as its pricing with a keyboard nears $800 as well. But the contrast there is battery life – do you want something that lasts five to six hours, but runs all Win32 apps or a laptop that lasts for 15 hours, but ideally runs just ARM64 apps? That's a big difference. You can find the Yoga C630 on sale for $700 in the U.S. making it the better value.
The Samsung Galaxy Book2 is also a great alternative, but it costs at least $200 more. It has a much better display and inking experience, but the battery life is a few hours less than the Yoga C630.
Where the Yoga C630 could improve is with a better, punchier display, better inking, and an improved web camera. None of those are deal-breakers, though, especially at $800. The 8GB of RAM gives the Yoga C630 some extra punch, and while there is a cheaper 4GB option, the cost difference is negligible making it best to go with more RAM.
Audio is merely OK. The top-firing speakers make the sound better than it should be, but it still lacks some richness and bass. If the Yoga C630 were more than $1,000, it'd be a significant drawback, but again, the price here makes it acceptable.
But if you need a capable laptop that can be used as a tablet with some inking abilities, and prefer extraordinary battery life and always-connected LTE, you can't do much better than the Lenovo Yoga C630. For $800 it should be on your list of productivity-focused laptops, and if you can get it on sale, it's even better.
Get to work
A convertible laptop with exceptional battery life and 4G LTE that doesn't break the bank.

The Lenovo Yoga C630 is a classic 2-in-1 laptop with modest looks, but it packs crazy multi-day battery life, 8GB of RAM, and 4G LTE to keep you working on the go.
Get the Windows Central Newsletter
All the latest news, reviews, and guides for Windows and Xbox diehards.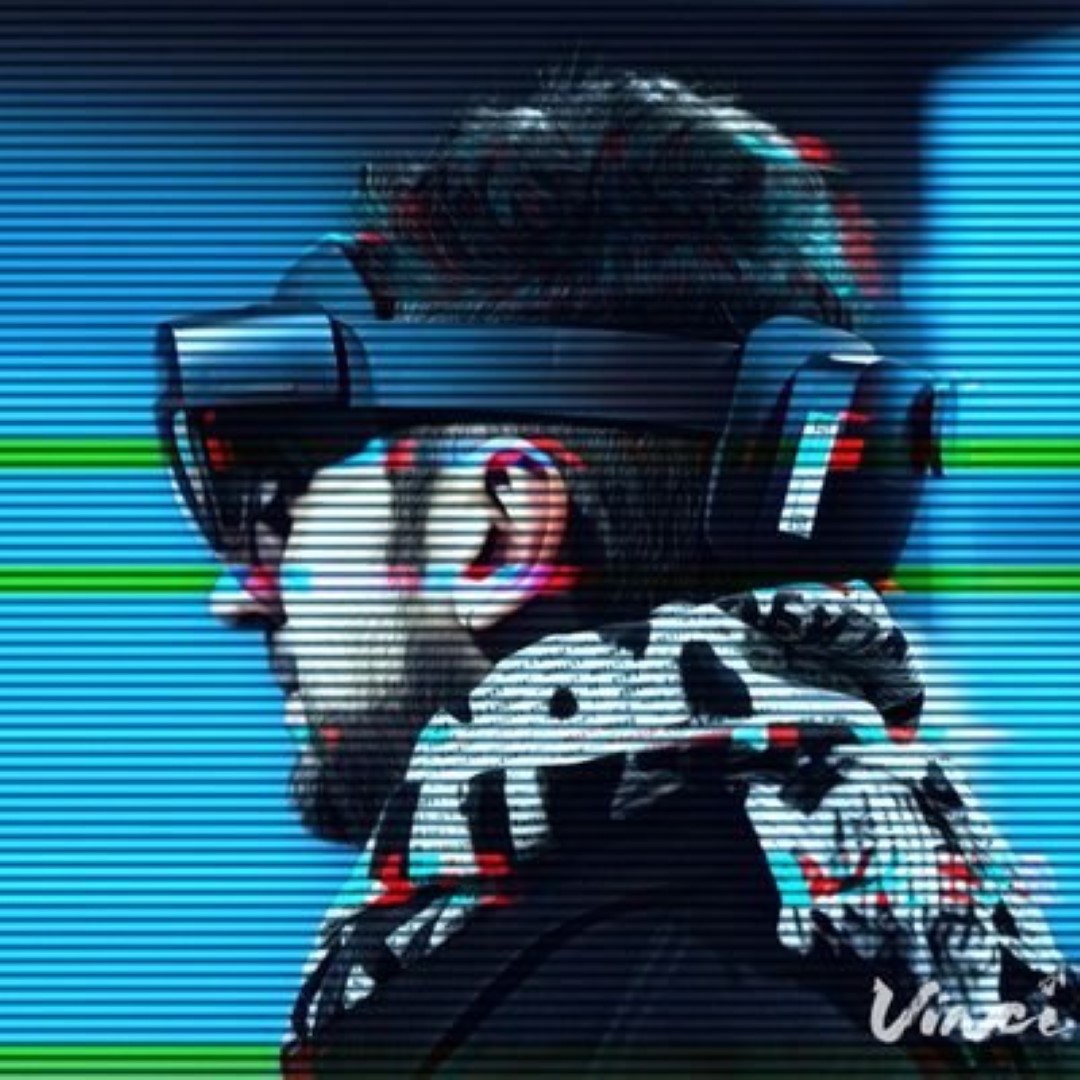 Daniel Rubino is the Editor-in-chief of Windows Central, head reviewer, podcast co-host, and analyst. He has been covering Microsoft since 2007 when this site was called WMExperts (and later Windows Phone Central). His interests include Windows, laptops, next-gen computing, and for some reason, watches. Before all this tech stuff, he worked on a Ph.D. in linguistics, watched people sleep (for medical purposes!), and ran the projectors at movie theaters because it was fun.