Rainbow Six Siege Operation White Noise: Everything you need to know
Rainbow Six Siege is reaching new heights with Operation White Noise, delivering towering firefights above Seoul, Korea.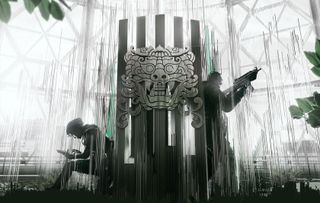 Rainbow Six Siege continues to grow strong, with a sturdy following, competitive scene and a steady flow of content. Since its initial release in 2015, the first-person tactical shooter has reshaped into its strongest state yet and is now among today's biggest shooters.
Ubisoft is close to wrapping up the second year of post-launch content for Rainbow Six Siege this month, with the eighth season of content titled "Operation White Noise." Taking the fight to South Korea, the game's latest expansion delivers a wave of new multiplayer content, including newly playable Operators, a fresh multiplayer map, and various customization options. Here's everything you need to know about Operation White Noise and the changes to expect this season.
Rainbow Six Siege: Operation White Noise tips – Dokkaebi, Vigil, Zofia
Release times
With the release of Operation White Noise on December 5, Ubisoft has unveiled the times for scheduled maintenance across all platforms. With a staggered release, Rainbow Six Siege servers will be taken offline for one hour per platform, to deploy the update and introduce new content. Here's a breakdown of the expected maintenance times and when White Noise will be available on your platform.
PlayStation 4: Rainbow Six Siege servers will be offline from 9 a.m. to 10 a.m. Eastern Time. This will be followed by a 13.2 GB patch.
Xbox One: Rainbow Six Siege servers will be offline from 10 a.m. to 11 a.m. This will be followed by a 14.19 GB patch.
PC: Rainbow Six Siege servers will be offline from 11 a.m. to 12 a.m. This will be followed by a 15.23 GB patch. Those using high res textures will need to install a patch of 23.36 GB.
Once maintenance is complete, Operation White Noise will be playable on your platform.
New Operators: Dokkaebi, Vigil, Zofia
Operation White Noise debuts three new Operators to harness across multiplayer – two from South Korea's 707th Special Mission Battalion (707th SMB) and a third from Poland's GROM military unit. Departing from the traditional template of one attacker and defender, this season is also accompanied by an additional Polish attacker. This follows last season's content drop, Operation Blood Orchid, which saw the debut of an additional Polish defender, on top of the standard offerings.
For those with Rainbow Six Siege's Year Two Season Pass, all three Operators should be available at no additional cost, on December 5. Seven days after the update goes live, on December 12, these Operators will be available to the public using Renown or R6 Credits.
Grace 'Dokkaebi' Nam
South Korea's attacking Operator is "Dokkaebi" – a female soldier with a rich history of scavenging and tinkering with electronics. Although a balanced attacker rocking level two speed and armor, the Operator's "Logic Bomb" is what makes her truly shine, with the ability to hack enemy devices.
By holding "RB," Dokkaebi's Logic Bomb tablet will activate, calling the cell phones of all enemy Operators. By doing so, each defender's phone will emit an audible buzzing noise, which can be used by attackers to hunt nearby foes. To stop the buzzing, defenders must manually reset their phones individually, leaving them exposed in the process. When activated, this also disrupts the defenders' cameras, giving the attackers a few seconds to reposition without surveillance.
Dokkaebi's presence in a match also injects a new mechanic into Rainbow Six Siege, where all defenders drop a phone upon death. If Dokkaebi is able to reach the body of a foe, their phone can be hacked, granting access to all defender cameras. To prevent this, defenders must destroy the phones of their downed allies before Dokkaebi reaches them.
Rainbow Six Siege - Dokkaebi Operator Trailer
Chul 'Vigil' Kyung Hwa
Vigil is the second South Korean Operator in Operating White Noise — a new defender that packs agility and stealth skills to outsmart attackers. Continuing on the theme of deception and hacking, Vigil is equipped with an "Electronic Rendering Cloak" (ERC-7), used to hide from enemy surveillance.
By activating the ERC-7 with "RB," Vigil will be mostly untraceable to all attacking cameras and drones. The Operator's player model will be invisible, though a unique interference pattern will be on-screen to indicate his presence. Similar to Caveira's ability from Operation Skull Rain, this ability times out and stops when performing other actions.
Rainbow Six Siege - Vigil Operator Trailer
Zofia Bosak
Zofia Bosak is the third Operator making an appearance with Operation White Noise, however, comes from the Polish GROM unit, like her sister Ela. In contrast to her sibling, Zofia is a balanced attacker, with a set of unique abilities that make her an enticing pick in combat.
Zofia's main ability is the "KS79 LIFELINE" — a double-barrelled grenade launcher, equipped in her gadget slot. In one chamber lies heavy-damage impact grenades, while the other contains disorienting concussion grenades, to be swapped on the fly. This grenade launcher doesn't require reloading too, making this an effective tool during intense encounters.
Another defining feature of Zofia is her ability to withstand damage — being able to get up from a downed state once per round. Although she'll stand with only 1 health point (HP), this gives the Operator a final chance in some situations.
Rainbow Six Siege - Zofia Bosak Operator Trailer
New map: Mok Myeok Tower
Like previous seasons of content, Operation White Noise also introduces a new multiplayer map, "Tower." Set in Mok Myeok, a fictional skyscraper in the heart of Seoul, the new arena is surrounded by the remnants of a once-thriving communications and observation outpost. A blend of sleek, modern design and traditional Korean architecture tower over the rest of the city, with hundreds of meters between battles and the ground below.
Tower is a map built with verticality in mind, which aims to thrive on the idea of heights and falling. Taking place across the top floors of the building, the map uses multiple tiered levels, which play a key role in its flow. Attackers will spawn on the top-floor maintenance areas at the beginning of a match, before repelling downwards into the vertical depths of the tower. This introduces unique gameplay opportunities, including interesting new angles to leverage.
Despite being a single building, Mok Myeok packs a fair amount of variety in both visuals and gameplay. Blending contemporary design with Korean history, the tower holds offices, maintenance shafts, and gardens. This also extends to gameplay, between expansive atriums and enclosed office locations.
Tower will be added to Rainbow Six Siege's multiplayer map roster on December 5, once the update is available on your platform. All players will gain access to the map, regardless of owning a Year 2 Season Pass.
New customization: Weapon skins and uniform
New customization options also make an arrival with Operation White Noise, giving both new and existing Operators the chance to experiment with a new coat of paint. These will be available for purchase with Renown or R6 Credits and can be used on weapons previously released. Five new weapons skins are debuting with this update, inspired by both Korean and Polish culture: Tiger Claw, Feral, Phoenix, Fearless, and Husaria.
Existing British Operator, Mute, is also getting his first "Elite" skin with this content drop, which is similar to other premium visual skins available. Once again, this skin is based on WWII-era uniform, alongside a weapon skin, gadget skin, chibi charm, and victory animation.
Tweaks and bug fixes
Finally, as with all major Rainbow Six Siege updates, this latest season also delivers an overwhelming list of fixes (300, to be exact). Among the biggest refinements is improved synchronization logic for grenades, meaning differences in client-side and server-side grenade actions should be reduced. Pistol fire rates have also been increased across the board, making them a more viable option in combat. For a full list of changes, mostly consisting of minor Operator tweaks and bug fixes, make sure to check out the full changelog.
Rainbow Six Siege: Operation White Noise will be available from December 5, 2017. New Operators will be tied to the Year Two Season Pass for one week, ahead of a December 4 public release.
Rainbow Six Siege: Operation White Noise tips – Dokkaebi, Vigil, Zofia
Updated December 4, 2017: Updated to clarify expected release times of Operation White Noise.
Get the Windows Central Newsletter
All the latest news, reviews, and guides for Windows and Xbox diehards.
Matt Brown was formerly a Windows Central's Senior Editor, Xbox & PC, at Future. Following over seven years of professional consumer technology and gaming coverage, he's focused on the world of Microsoft's gaming efforts. You can follow him on Twitter @mattjbrown.