The Razer Blade 15 Advanced is a premium gaming- and creator-focused laptop that is almost in a class of its own.
For 2019, it gets 4K OLED and full HD 244Hz screen choices. While the Blade's slightly updated internals, including 9th Gen Intel processor and Windows Hello IR camera, are welcome, the shallow keyboard can be problematic.
I spent the last few weeks with the Blade 15 with the 240Hz refresh rate. While you won't game at anything near 200 frames per second (FPS) – even with the NVIDIA GeForce RTX 270 – the added CPU boost helps make the extra $100 price increase more bearable.
Razer Blade 15 Advanced (2019)
From $2,349Bottom line: Razer's "Mercury White" 15-inch gaming laptop packs RTX graphics, the latest Intel processor, and a new 240Hz matte display. The laptop is a work of art with the performance to back up the appearance, but its keyboard holds it back from being perfect. Still, few laptops look or feel this good.
For
Full HD display with high refresh rate.
Outstanding audio.
Excellent performance and cooling.
Premium build quality.
Against
The keyboard is mediocre.
If it's not on sale, it's expensive.
Configuration choices are frustrating.
Razer Blade 15 Advanced (2019) features, display, and specs
Arguably, Razer's most important laptop is the Blade 15. It's the one gamers will want, as the Blade Stealth is more Ultrabook than gaming PC, and the new 17-inch Blade Pro is likely too much for many people. Because of that, there are many configuration options for the Blade 15. It can be a bit puzzling and frustrating, depending on what you want.
Starting at the bottom is the Blade 15 Base, which costs $1,599. It's a great entry point. But you're getting mostly last year's tech, a slightly thicker design, GTX 1060 Max-Q, and some minor tradeoffs compared to the more premium Advanced model.
The Blade 15 Advanced can be configured with an NVIDIA GeForce RTX 2060, RTX 2070 Max-Q Design, or RTX 2080 Max-Q design for the GPU. Some of the lower versions of the Advanced model ship with an 8th Gen Intel i7, while the more expensive ones have the latest 9th Gen chip. You shouldn't focuse on this too much, though, as the difference is minimal in real-world usage.
For displays, there are choices for matte full HD at 144Hz, matte full HD at 240 Hz (new), glossy 4K touch, or a glossy 4K OLED with touch (new). There is an even a choice between Razer's traditional black color scheme or the newer, more professional Mercury White. But if you want the latter, you are limited either to the 144Hz or 240 Hz display options and cannot get the 4K OLED, which is only in black and with a GeForce RTX 2080 video card.
Swipe to scroll horizontally
Category
Spec
OS
Windows 10 Home
Processor
9th Gen
Intel Core i7-9750H
Six cores
Up to 4.50 GHz
RAM
16GB dual-channel
DDR4-2667MHz
Up to 64GB
Graphics
NVIDIA GeForce RTX 2070 Max-Q Design
NVIDIA GeForce RTX 2080 Max-Q Design
Storage
256 or 512GB PCIe NVMe SSD
Display
15.6 inches
Full HD (1920 x 1080) at 240Hz (matte)
OLED 4K Touch at 60 Hz
Ports
USB 3.2 Gen 2 Type-A x3
Thunderbolt 3 (USB-C)
HDMI 2.0B output
Mini DisplayPort 1.4 output
Audio
Dual speakers
Dolby Atmos Support
Wireless
Intel Wireless-AX200 (802.11a/b/g/n/ac/ax)
Bluetooth 5.0
Camera
Front-facing 720p
Window Hello IR
Biometrics
IR camera
Keyboard
Per-key RGB Razer Chroma
Touchpad
Precision
Battery
80 Wh
Weight
4.73 - 4.87 lbs (2.15 - 2.21 kg)
The RAM options are fixed at 16GB (user-expandable up to 64GB), with storage at either 256GB or 512GB (also user-upgradable), with a strange omission of 1TB.
All these choices are a bit overwhelming but not unusual. However, if you had your heart set on a 4K OLED in Mercury White with an RTX 260 and 1TB SSD, you're out of luck.
Ports remain mostly unchanged, with three USB Gen 2 Type-A, Thunderbolt 3 Type-C, HDMI 2.0B, and Mini DisplayPort. There is no SD card slot. And while the Blade 15 Base has a full Ethernet port, the thinner Blade 15 Advanced does not.
Other new additions for 2019 include Intel Wireless AX200, Bluetooth 5, Windows Hello IR camera, 2,667 MHz DDR4 RAM, and a modest 80WHr battery.
For design, Razer finally settled on one aesthetic for all its laptops. The Blade 15 Advanced is perfectly symmetrical, with a solid, metal chassis, and squared edges. If you opt for the white chassis, you lose the glowing snake logo, which is a blessing for some (the black versions can be disabled, though). Between the hinge, display bezels, and overall look, Razer easily makes the best-looking gamer laptops around.
The Blade 15's weight hovers between 4.73 lbs. and 4.87 lbs. (2.15 kg to 2.21 kg) depending on configuration, making this one of the heavier 15-inch gaming laptops. But you can chalk that heftiness up to the premium metal chassis – this thing is built like a tank.
Razer Blade 15 Advanced (2019) keyboard, trackpad, and audio
In my recent review of the Blade Stealth, I was surprised by just how much I enjoyed using it, despite the run-of-the-mill Ultrabooks specificationas. I don't quite feel as strongly about the Blade 15 Advanced. More specifically, I don't love the keyboard and trackpad.
In photos, the look and layout of the Blade 15's keyboard is nearly perfect. Even the per-key RGB Chroma now lights up the function keys – an infamous oversight on previous Blades. But in typing, the keyboard is lacking. Travel is shallow, and it just doesn't have the spring-back I want. You would think that Razer would make the Blade Stealth's keyboard bigger for the Blade 15, but that's not the case. In using the Blade 15, I yearned for the SteelSeries keyboards that MSI laptops use, which set the benchmark for both gamers and touch-typists.
Image 1 of 2
To a lesser extent, the same goes for the trackpad. It's massive, smooth, and uses Precision drivers – all good things. But the clickiness feels slightly softer compared to the more satisfying Blade Stealth.
The quad, top-firing speakers are on the high-end – especially for gaming laptops, which frequently lack good speakers due to the "gamers just headphones" excuse. Dolby Atmos software is also a nice touch.
Razer Blade 15 Advanced (2019) power and battery
I don't want to dwell too much on the battery life of the Blade 15 Advanced. For one, it's primarily a gaming laptop with a decently sized 80WHr battery (quite a bit smaller than the Dell XPS 15's 97WHr). The battery life also depends on GPU choice, whether you're actively using that GPU, and if you opt for full HD or one of the 4K panels. Our review unit with an RTX 2070 and full HD 240Hz display was able to get between five and six hours of regular, non-gaming usage. That battery life falls short of productivity Ultrabooks, but it is not bad either for this class of PC.
That 240Hz display can be set for 60Hz if you are concerned about battery life, but in my usage, I rarely saw a significant difference in non-gaming computing. If you're staring at a mostly static web page, Word document, or email, that 240Hz panel is not doing a lot of work.
In the box is a good-sized 230-watt charger with a braided cable, ensuring that even when maxing the CPU and GPU while gaming, you can still positively charge the laptop.
Razer Blade 15 Advanced (2019) hits 240Hz ... but rarely
There are two primary display trends in 2019 for laptops: 15-inch 4K OLED panels by Samsung, and 240Hz full HD. Razer offers both. Unfortunately, no one has figured out a way to combine them, so if you opt for 4K OLED, you will get a basic 60Hz refresh rate.
The jump from 144Hz in 2018 to 240Hz in 2019 is significant, but if you were hoping that you can push 200 FPS in your favorite AAA shooter, you would be disappointed. In most titles I tried – even when going down to medium graphics – games would still hit well below 140 FPS, making a 240Hz panel odd. A laptop Core i7 CPU paired with a Max-Q Design RTX 2070 GPU is still not enough power to push newer games that high.
If you enjoy using Windows 10 at 240Hz, that's cool, but it's not the aim if you're buying this laptop. For those reasons, it seems natural to dismiss 240Hz as mostly a gimmick in notebooks these days. But the catch here is price. Were Razer to charge an extra $200 or $300 for the 240Hz panel, it'd be a no brainer to skip. But Razer makes it only a $100 upgrade. You're not only getting that 240Hz panel but are also getting a 9th Gen Core i7 for that extra Benjamin (the 144Hz display ships only with the 8th gen Intel).
That extra $100 seems justified in that sense, and in my testing, there were no negatives with the 240Hz panel. It's downright glorious. The matte design is easy on the eyes, viewing angles are great, color accuracy pushes near 100 percent sRGB, and brightness goes well above 300 nits.
Choosing between the 240Hz option and the 144Hz option is no big deal. The tougher decision is between going 60Hz 4K OLED with touch versus matte, non-touch at full HD. I tested the 4K OLED option with touch, too, and it's very bright with punchy colors and very glossy. Those who edit video and create content will love the near-perfect sRGB and Adobe RGB color accuracy, as well as the exceptionally wide color gamut it offers.
Razer Blade 15 Advanced (2019) performance
A real gaming laptop needs to perform well to be worth the cost – especially with what Razer is charging. Luckily, Razer's new vapor chamber technology with dual fans lets the Intel Core i7-9750H and RTX 2070 do their jobs with very little thermal throttling. In my tests, after extended running, I saw about a 10 percent reduction overall in system performance with heavy gaming – that's quite good. The Intel Core i7-9750H is a hexa-core processor that peaks at 4.5GHz. Some may wonder why Razer does not offer an i9-9980HK processor, but the i9 is a money-wasting gimmick, as almost no laptop has the thermal capacity to maintain that chip's performance.
While there is a debate about the usefulness of a GeForce RTX GPU these days (versus the older, non-raytracing GTX series), there are no downsides either, just improvements. On average, RTX cards use around 10 percent less energy – which means less heat – than GTX ones. As game makers add raytracing to more and newer games, the Blade 15 is there to handle it.
3DMark
Time Spy (Higher is better)
Swipe to scroll horizontally
| Laptop | GPU | Score |
| --- | --- | --- |
| Razer Blade 15 | RTX 2070 Max-Q | 6,325 |
| Lenovo Legion Y545 | GTX 1660 Ti | 5,482 |
| Lenovo Legion Y7000 | GTX 1060 | 3,975 |
| Lenovo Legion Y740 15 | RTX 2070 Max-Q | 6,406 |
| Lenovo Legion Y740 17 | RTX 2080 Max-Q | 7,128 |
| Dell G7 15 7588 | GTX 1060 | 3,792 |
| Lenovo Legion Y720 | GTX 1060 | 3,469 |
No surprises here, as the NVIDIA GeForce RTX 2070 Max-Q falls right in line with other RTX 2070 cards in gaming laptops.
3DMark
Fire Strike (Higher is better)
Swipe to scroll horizontally
| Laptop | GPU | Score |
| --- | --- | --- |
| Razer Blade 15 | GTX 2070 Max-Q | 14,944 |
| Lenovo Legion Y545 | GTX 1660 Ti | 12,598 |
| Lenovo Legion Y7000 | GTX 1060 | 10,137 |
| Lenovo Legion Y740 15 | RTX 2070 Max-Q | 14.669 |
| Lenovo Legion Y740 17 | RTX 2080 Max-Q | 16,303 |
| Dell G7 15 7588 | GTX 1060 | 10,029 |
| Razer Blade 15 | GTX 1070 | 13,560 |
CPU
Geekbench 4.0 Benchmarks (Higher is better)
Swipe to scroll horizontally
| Device | CPU | Single core | Multi core |
| --- | --- | --- | --- |
| Razer Blade 15 | i7-9750H | 5,204 | 20,764 |
| Lenovo Legion Y545 | i7-9750H | 5,530 | 23,550 |
| MSI PS63 Modern | i7-8565U | 4,909 | 14,466 |
| Razer Blade Stealth | i7-8565U | 5,139 | 16,339 |
| Lenovo Legion Y7000 | i7-8750H | 5,134 | 22,540 |
| Lenovo Legion Y40 15 | i7-8750H | 4,975 | 22,294 |
| Lenovo Legion Y740 17 | i7-8750H | 5,067 | 22,578 |
| Dell G7 15 7588 | i7-8750H | 4,897 | 21,245 |
| Razer Blade 15 | i7-8750H | 4,872 | 17,910 |
The 9th Gen Intel Core i7-9750H does a solid job, especially in single-core results, but it falls a bit below on multi-core compared to some other gaming laptops. Those scores are typical for Razer, which rarely offers the fastest machines, but they're still often near the top.
PCMark
PCMark Home Conventional 3.0
Swipe to scroll horizontally
| Device | Score |
| --- | --- |
| Razer Blade 15 | 5,498 |
| Lenovo Legion Y545 | 4,943 |
| Lenovo Legion Y7000 | 4,097 |
| Lenovo Legion Y740 15 | 4,789 |
| Lenovo Legion Y740 17 | 5,102 |
| Dell G7 15 7588 | 3,853 |
| Acer Predator Triton 700 | 4,205 |
| Lenovo Legion Y720 | 3,599 |
SSD
CrystalDiskMark (Higher is better)
Swipe to scroll horizontally
| Device | Read | Write |
| --- | --- | --- |
| Razer Blade 15 | 3,204 MB/s | 1,894 MB/s |
| Lenovo Legion Y545 | 1,585.1 MB/s | 321.1 MB/s |
| Razer Blade Stealth | 2,850 MB/s | 1,087 MB/s |
| MSI PS63 Modern | 3,300 MB/s | 1,875 MB/s |
| Lenovo Legion Y7000 | 3,493.5 MB/s | 1,653.8 MB/s |
| Lenovo Legion Y740 15 | 3,395.1 MB/s | 1,549.7 MB/s |
| Lenovo Legion Y740 17 | 3,356.6 MB/s | 1,388.1 MB/s |
| Dell G7 15 7588 | 521.5 MB/s | 303.4 MB/s |
| Razer Blade 15 | 2,722 MB/s | 1,217 MB/s |
| Acer Predator Triton 700 | 3,353.5 MB/s | 1,859.3 MB/s |
Razer likes to use the excellent Samsung PM981 SSD in its Blade 15 laptops, and the results speak for themselves. Besides having excellent read speeds, which is important for gaming, Samsung SSDs tend to be very reliable.
Fan noise is perfectly fine, though if you are gaming in a warm room expect to hear them whooshing. Razer also makes it easy to control the cooling when plugged in through its Synapse software. The app gives options to ramp up or down their speed depending on your goals: performance versus quietness. That said, the Blade 15's bottom can get very hot. As with all of the best gaming laptops, when you game, you don't want it in your lap.
Razer Blade 15 Advanced (2019) bottom line
The Blade 15 is one of my favorite overall laptops – either for gaming or video production. It's one of those PCs that successfully pulls off both categories. Razer's competition is increasing – companies like MSI and Acer are both taking their gaming laptops and modifying them for "creators" with more subtle design and colors. While an MSI laptop pales in build quality to a Razer, they are fun to use, making them legit contenders.
The Blade 15, though, maintains its position as best for first-class gaming . The display options are excellent, performance is still great, audio with Dolby Atmos support is the best in this class, and that Mercury White looks hot.
The one thing that keeps me from running out and buying a Blade 15 Advanced myself is the keyboard. It's OK, but I've used too many other ones – including from Razer – to know that this one could be much better. The Blade 15 deserves a great keyboard. This keyboard is not one.
The 240Hz display craze this year is disappointing, since its full potential is rarely realized, the cost bump (which also nabs you that 9th Gen CPU) makes it an easier sell. If that $100 makes it just too expensive for you, 144Hz panel with an 8th Gen CPU is still a great option.
Each year Razer makes small iterations on its Blade lines that I appreciate. Past issues like thick bezels, no Windows Hello, poor audio, lack of a Precision touchpad, function keys that don't light, high-pitched fans, even quality control all have been fixed over these last few years. The Blade 15 just needs a better keyboard now. Once that happens, it will indeed be king.
Premium gaming never looked so good
Razer Blade 15 Advanced (2019)
A gaming laptop that is almost picture-perfect

The Blade 15 Advanced in Mercury White, a new 240Hz display and RTX 2070 results in one of the best looking and powerful laptops for both gamers and professional content creators. While nearly everything about the Blade 15 Advanced is excellent, the subpar keyboard keeps us from completely falling in love.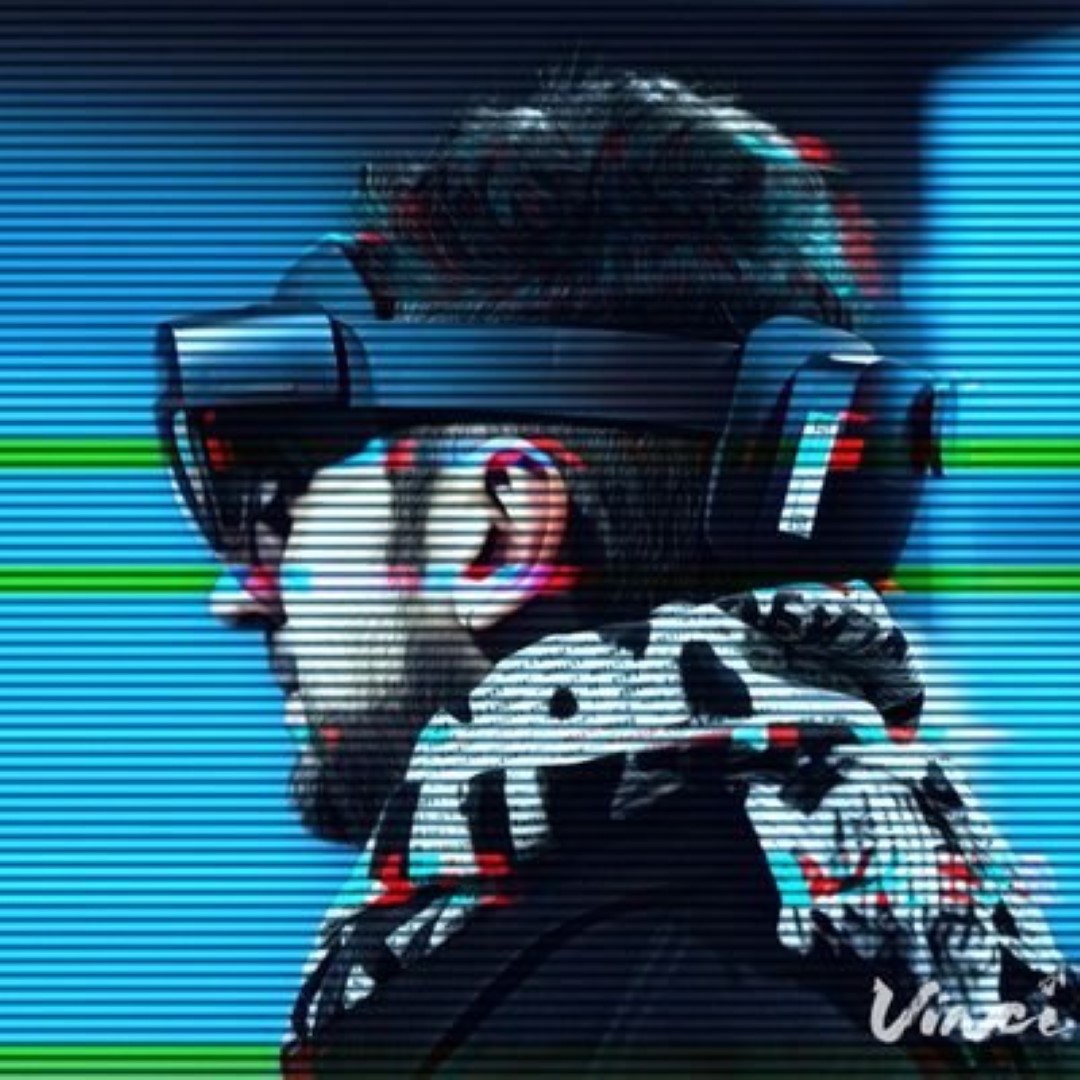 Daniel Rubino is the Editor-in-chief of Windows Central. He is also the head reviewer, podcast co-host, and analyst. He has been covering Microsoft since 2007, when this site was called WMExperts (and later Windows Phone Central). His interests include Windows, laptops, next-gen computing, and watches. He has been reviewing laptops since 2015 and is particularly fond of 2-in-1 convertibles, ARM processors, new form factors, and thin-and-light PCs. Before all this tech stuff, he worked on a Ph.D. in linguistics, watched people sleep (for medical purposes!), and ran the projectors at movie theaters because it was fun.