Razer Core X Chroma e-GPU impressions: Adding more than just power
Recently I got my hands on a Razer Core X Chroma e-GPU housing for testing, and while it makes for a pricey setup, the added features (and power) it brings to my laptop are undeniable.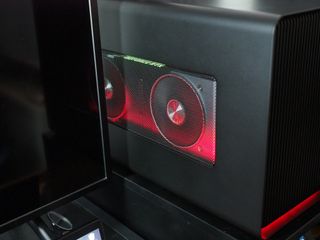 (Image credit: Windows Central)
The Razer Core X Chroma is an e-GPU housing with Thunderbolt 3, allowing you to offload graphics operations to a desktop-class GPU. I borrowed an NVIDIA RTX 2080 FE (cheers, RobeyTech) to test it out with, and have been truly impressed with the ease of setup, the added power, and the convenient features it brings to the table.
As a frequent traveler and remote worker, I've long had a fascination with external docks and e-GPU options for a while. Before switching to a Razer Blade 15 from my Surface Book, I had lamented the lack of Thunderbolt 3 in Microsoft's Surface line. Given how the thermals in those devices are simply unworkable for any sort of graphically-intensive task, having an e-GPU option might have helped the proposition for me. Microsoft says it won't bring Thunderbolt to Surface for security reasons, though, leaving other manufacturers to explore the capabilities instead.
Here are some impressions with the Razer Core X Chroma e-GPU, alongside an RTX 2080 GPU across gaming and general usability. If you're interested in picking one up, keep an eye out for a sale on Amazon Prime Day. The Razer Core and Core X Chroma start from $299, and may be available for a good deal over here on Amazon, if you keep an eye on the prices.
Beef it up
Turn your laptop into a beast

If you're already using a decent gaming laptop, the Razer Core won't revolutionize your capabilities. Still, for users with less-powerful Thunderbolt-capable laptops with integrated graphics, the Razer Core can turn a modest notebook into a capable gaming PC.
Adding desktop power, or are we?
Source: Windows Central
Adding a Razer Core into your existing setup is incredibly easy, and is as simple as grabbing the Razer Synapse software and plugging everything in. The Razer Core supports beefy cards up to three slots, and for our hands-on, we went with an RTX 2080 Founder's Edition from NVIDIA.
The inside of the Razer Core has velcro straps for ensuring connection cables are kept tidy and out of the way of ventilation, with a convenient slide-out design and locking mechanism handle for easy setup.
The reverse of the Core features four USB type-A ports, alongside Ethernet and that all-important Thunderbolt 3 USB-C port, which you use to hook up the GPU to your laptop. The included cable is a little on the short side, though, so depending on your setup, you may need to invest in a longer alternative.
The amount of juice it'll add to your games ultimately depends on what you have in your laptop. Right now, I'm using a Razer Blade 15 with an RTX 2060 mobile GPU as my primary PC. UserBenchmark comparisons offer an overview of just how much more powerful the RTX 2080 desktop-class is over the RTX 2060 mobile GPU. Of course, you'd get even more power from one of the new RTX 3000 series cards, but there's no real information yet on whether they're even compatible. The RTX 3090, especially most likely wouldn't even physically fit into the Razer Core.
Either way, the RTX 2000 series benchmarks don't even factor in the bottlenecks we get from using Thunderbolt 3 as an interface. Although it's hard for me to measure without advanced tools, some estimates I've read around the net suggest desktop-class GPUs lose anywhere up to 30 percent of their potential power. That certainly seems reflected in some of my early benchmark comparisons, which don't show meaningful gains in the RTX 2080 vs. my laptop's RTX 2060 mobile chip while running Gears Tactics' benchmarking tools on Ultra.
Source: Windows Central
Sure, it's only one game. Other titles may fare differently, but it denotes some of the inherent issues with using eGPU systems on Thunderbolt 3. If I was using a Razer Blade 13 with entry-level graphics, or another similar notebook with even weaker integrated Intel graphics, the performance gains would be far more meaningful, of course. There are, however, additional benefits that I find useful.
It adds more than just power
For me, exploring eGPUs was more than a simple case of wanting beefier PC games. As of right now, my desk my entire world, whether it's work or play. I have limited space for additional devices in general, and the idea of having a "one device fits all" PC has been my holy grail for a while. For a time, the Surface Book 2 fit the bill, but last summer's warm months pushed its thermal throttling to unusable levels for me, where even light tasks like web browsing turned the display into a hot plate. Although, yes, this was caused by a CPU bug, but it went on for weeks. And even with the fix, the Surface Book thermals are problematic for more intensive 4K video editing or anything above the lightest of gaming, despite what Microsoft's marketing says.
I switched to a Razer Blade. Thicker, but with a more conventional, airy design, and far more powerful internals to boot. The Razer Blade 15 has been an excellent gaming companion and capable and reliable workhorse for me for almost a year, with minimal problems, excellent cooling, and hey, RGB Chroma is pretty fun too.
I have been using an external Thunderbolt 3 dock to add a connection to my TV, as well as more USB ports specifically to help keep my desk as tidy as possible, while I still live in a relatively squished space. The Razer Blade has excellent cooling, but it can get exceptionally noisy while handling more intensive games. In the summer, it can also get pretty hot too. I wondered if the eGPU Razer Chroma could help spread the heat a bit, reduce noise, and replace my Thunderbolt dock for additional ports in one swoop. And for that, it indeed works excellent.
Running a game through the eGPU is far quieter and cooler than running it through my laptop directly, even if there are some bottlenecks to account for. It also handles all my additional USB devices and TV connectivity with ease, although it does put a bit more stress on the Thunderbolt cable's bandwidth in the process. This is a bit like taking a sledgehammer to the problem, though, given how much the entirety of this setup would cost were I not merely borrowing it.
Awesome, with caveats
The Razer Core ultimately reminds me of what I love about PC gaming, tons of choice. I love the Razer Core's design, its features, and its ease of use. Having the option for GPU upgrades on a laptop is great, but you can't help but wonder why at that point, you wouldn't just build a gaming PC.
I am essentially the target audience for a Razer Core, as someone who prefers a laptop due to space limitations, work scenarios, and travel. While the Razer Core X Chroma isn't exactly unfairly priced given its quality, when you begin to factor in higher-end desktop GPUs you need to power it, the setup can get real pricey, real fast.
I think there is a future where eGPUs could play a more significant role in beefing up Intel-based Windows PCs on the lower end, particularly when it comes to form factors that struggle to dispense heat. It may require some more advancements from Intel's Thunderbolt standard to get there, though, especially when capable and powerful gaming rigs themselves are getting smaller form factors too.
The Razer Core X Chroma is ultimately a great product, for a very specific, very niche sort of user-scenario. Be sure to check out our best graphics card collection for some filler hardware.
Beef it up
Turn your laptop into a beast

If you're already using a decent gaming laptop, the Razer Core won't revolutionize your capabilities. Still, for users with less-powerful Thunderbolt-capable laptops with integrated graphics, the Razer Core can turn a modest notebook into a capable gaming PC.
Get the Windows Central Newsletter
All the latest news, reviews, and guides for Windows and Xbox diehards.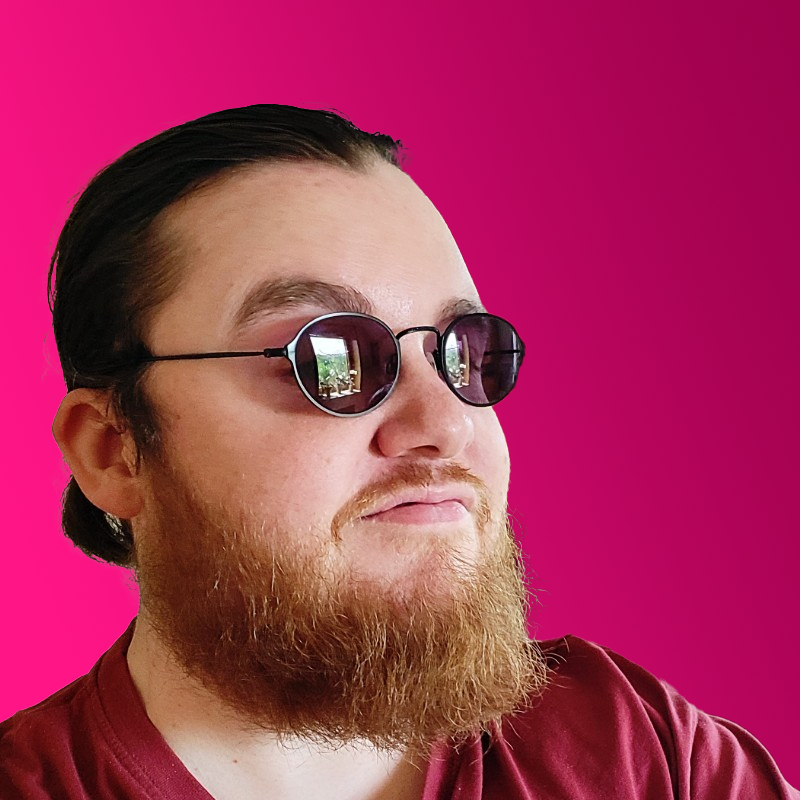 Jez Corden a Managing Editor at Windows Central, focusing primarily on all things Xbox and gaming. Jez is known for breaking exclusive news and analysis as relates to the Microsoft ecosystem while being powered by caffeine. Follow on Twitter @JezCorden and listen to his Xbox Two podcast, all about, you guessed it, Xbox!