I ditched my Surface Book 2 for a Razer Blade 15 — but will I go back?
During the European heatwaves this summer, I came to a realization: the throttling on the Surface Book 2 was making me less productive. It was time for a switch.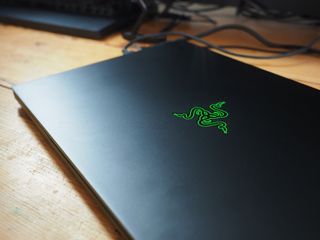 The summer has been particularly toasty in Europe this year, particularly living in a country that seemingly hasn't discovered domestic air conditioning yet. The ambient heat was particularly harsh on my Surface Book 2, which, with its slim form factor, simply hasn't been up to the task at dispensing the summer heat. I'm used to the Surface Book 2 (opens in new tab) not being a decent gaming option for anything current, but the throttling was beginning to spill over to regular productivity tasks, like Adobe Premiere, and even just browsing on Microsoft Edge. As such, I decided it was time for a change.
I've flipped between Razer and Surface a few times over the past few years for my daily-driver. This year's Razer Blade 15 is arguably the company's best effort thus far, both from a gaming and productivity standpoint. These are my early experiences with switching to the Blade from the Surface.
Related: Is it time for a gaming Surface?
Gaming power
(opens in new tab)
Solid gaming at a good price

On the base Razer Blade 15 model, I'm finding that it more than delivers at this price point.
Gorgeousness
The Blade 15 for 2019 is a big step up from the previous Razer laptop I used, most notably when it comes to the display. I picked up the 144hz RTX 2060 model, which has the smoothest display panel I've ever used. The bezels have been shrunk by a large amount, which looks far more modern than Razer's previous efforts.
Besides the display, the 2019 Blade doesn't revolutionize the brand's design direction. It's still super slim, although the rubber feet on the underside give the laptop greater floor clearance, creating better airflow. Razer also managed to ensconce a handy Windows Hello camera into the upper bezel, which makes for convenient log-ins.
Alongside the black variant I have, Razer offers a white option for some of its configurations. While I do like the black, if for no reason other that it matches my TV and Xbox One X, it attracts dust and smudges like a magnet. It looks sleek while closed, though, with harder corners than previous laptops, which makes it look a bit more mature.
Swipe to scroll horizontally
| Razer Blade 15 Specs | Base Model | Advanced Model |
| --- | --- | --- |
| Graphics | Up to NVIDIA RTX 2060 | Up to NVIDIA RTX 2080 |
| Processor | Up to Intel Core i7-9750H | Up to Intel Core i7-9750H |
| RAM | 16GB DDR4 | 16GB DDR4 |
| Storage | Up to 2TB HDD w/ 256GB SSD | Up to 512GB SSD |
| Display | Up to 15.6" Full HD 144Hz | Up to 15.6" 4K OLED Touch |
| Battery | 65 Wh (Up to 6 hours) | 80 Wh (Up to 6 hours) |
| Thickness | 0.78" x 9.25" x 13.98" | 0.70" x 9.25" x 13.98" |
| Weight | Up to 4.63 lbs | Up to 4.83 lbs |
Speaking of maturity, you can finally disable the green Razer logo lighting on the reverse of the display, even if I find the neon-green styling to still be a bit loud. You can also customize the chroma lighting on the keyboard in extreme ways, adding all sorts of ripples and rainbows if that's your thing. I tend to just leave it on a static red, matching my Windows 10 accent color.
Another area where the Razer Blades excel is sound. The Book 2 isn't exactly awful in the sound department, but the larger, upward-firing speakers on the Blade offer a far better sound profile. You'd probably hope so too, given that this is marketed as a gaming laptop first and foremost.
Gaming, power, and cooling
On paper, the Surface Book 2 with its GTX 1060 should be a far more capable gaming device than it is, but due to throttling and power draw, it struggles even with older, relatively mid-range games. The RTX 2060-powered Razer Blade 15 is far more potent, pushing modest games like Overwatch and World of Warcraft on ultra graphics well over 100 FPS. More demanding games like Metro Exodus also run flawlessly on the Blade 15 at 1080p, on ultra settings, with RTX ray-tracing and advanced PhysX physics enabled too, although you'll sacrifice some FPS for the privilege.
Even on the hottest days where ambient temperatures hit 38C (around 100F), the Blade 15 didn't buckle, with large internal fans that drive far more cooling onto the components than the Surface Book 2 is capable of achieving. Admittedly, the keyboard and surface area around the rear vent got worryingly hot, almost too warm to touch. You can manually jack up the fan speed in the Razer Synapse software to offset this heat generation, however.
Perhaps the most noteworthy boost for this Blade over my previous one is noise. Playing games on my old GTX 1060 Blade was infuriatingly loud, which isn't exactly unheard of in a gaming laptop. However, unless you're manually pushing the fans, the Blade 15 is curiously quiet, even while running all but the most intensive tasks.
This is all while plugged in, by the way. Gaming without wall power, you're looking at around 3-5 hours at most in real-world gaming time, depending on what you do to limit power use. You can lower graphical intensity, either manually or via NVIDIA's "whisper mode" automated settings in the GeForce Experience app.
Surface sacrifices
It's no wonder that a gaming laptop performs better at gaming tasks than a Surface Book 2. But given the internals in both devices, there is a convergence of gaming capability and productivity prowess between both devices. I have conceded some nice Surface Book features for the raw power of Razer, though.
I'm already missing the SD card slot on the Book 2. It's a minor thing, but having to use a USB-C dongle for basic productivity features like that is an annoyance. The Windows Hello camera is also nowhere near as rapid or sensitive as the Book 2's either, and the resolution is awful. In a world where game streaming has become the norm, it seems odd that Razer doesn't improve its webcam game a bit.
Of course, I've also sacrificed a touch screen, which at least for me, isn't that big of a deal. I do like inking, and dabbling in digital art, but I didn't do it often enough to justify sacrificing raw power for that digitizer. Some Blade variants do come with a touch screen. For light digital sketching, I'm deferring to my Surface Go (opens in new tab) for now, which is much easier to work with as a tablet even if the screen is nowhere near as good.
Perhaps the biggest sacrifice is in the keyboard itself. The Razer Blade keyboard is just nowhere near as pleasant to type on versus Surface, which accentuates Microsoft's attention to engineering detail. Additionally, for some reason Razer decided it would be a good idea to put the up arrow right next to the right shift key, which leads to all sorts of typing mishaps if you're a touch typist. I've started to get used to it after a couple of weeks, but at least twice per article I'll hit up by mistake, shifting my cursor halfway up the document by mistake.
Sticking with Razer... for now
As much fun as the Surface lineup is, I'm starting to feel like they don't represent good value for money unless you're absolutely going to use every single aspect of the form factor. I never detached the display, except to reverse it into canvas mode, and I rarely used inking or touch. Additionally, it was the second time a Windows Update had caused issues with the detachable d-GPU in the Book 2, following from the May 2019 Update, causing me Blue Screens of Death. This lack of attention to software quality is unforgivable in a $3000 laptop in my opinion but stems from the Surface Book 2's outlying detachable configuration more than anything.
The Razer Blade 15 has proven itself to be a powerhouse for video editing, gaming, and general use already, with the thermals and sleek design to match. The Surface line seems generally skewed towards fun "what if" form factor scenarios, rather than more pragmatic solutions. The hardware is stunning, but as I get older, I feel like I want something a little more serious than fun from my laptops. Ironically, Razer — a gaming brand — seems to represent that better than Surface right now.
Laptop gaming
(opens in new tab)
Great price for great gaming

Razer has proven itself to be a reliable brand for laptop gaming, and I'm more than happy with my purchase.
Cheap PC accessories we love
Take a gander at these awesome PC accessories, all of which will enhance your Windows experience.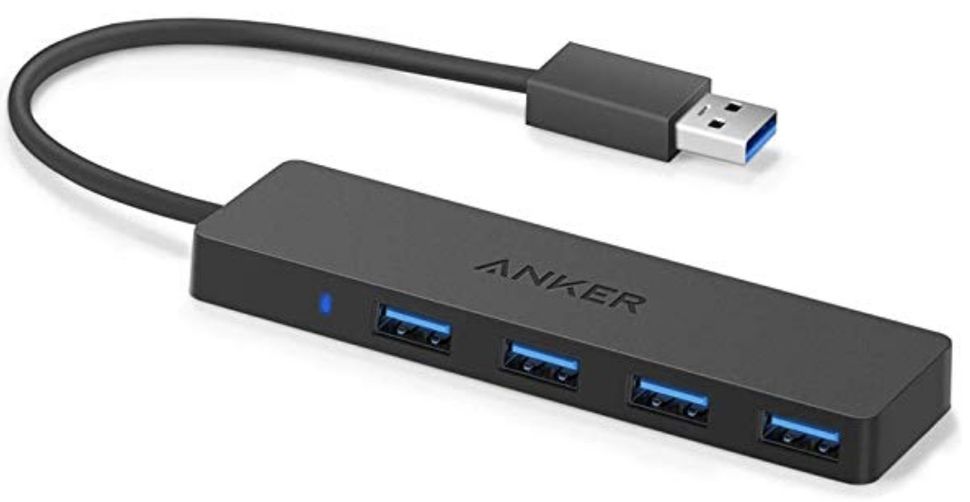 Anker 4 port USB 3.0 hub (opens in new tab) ($10 at Amazon)
Whether on a desktop or laptop PC, you always need more ports to connect things to. This hub gives you an additional four USB 3.0 Type A ports.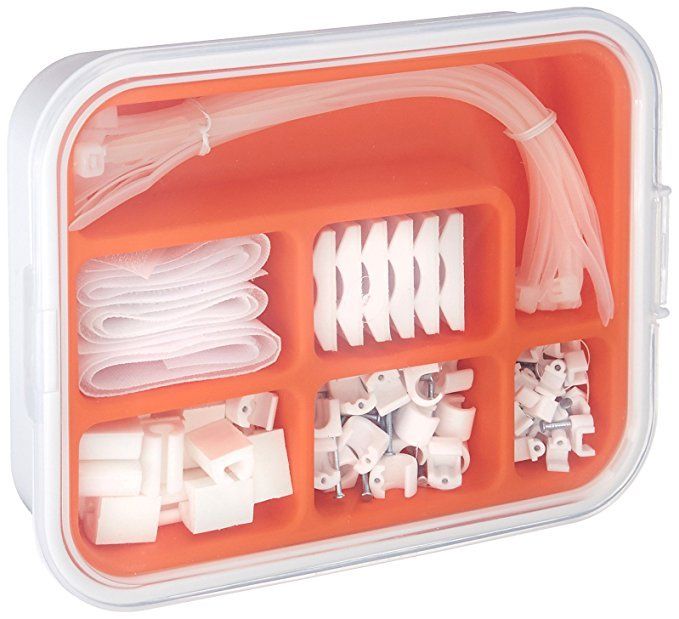 Ikea Fixa Cable Management System (opens in new tab) ($11 at Amazon)
This IKEA cable management kit is your ticket to a clean setup. It's simple and functional.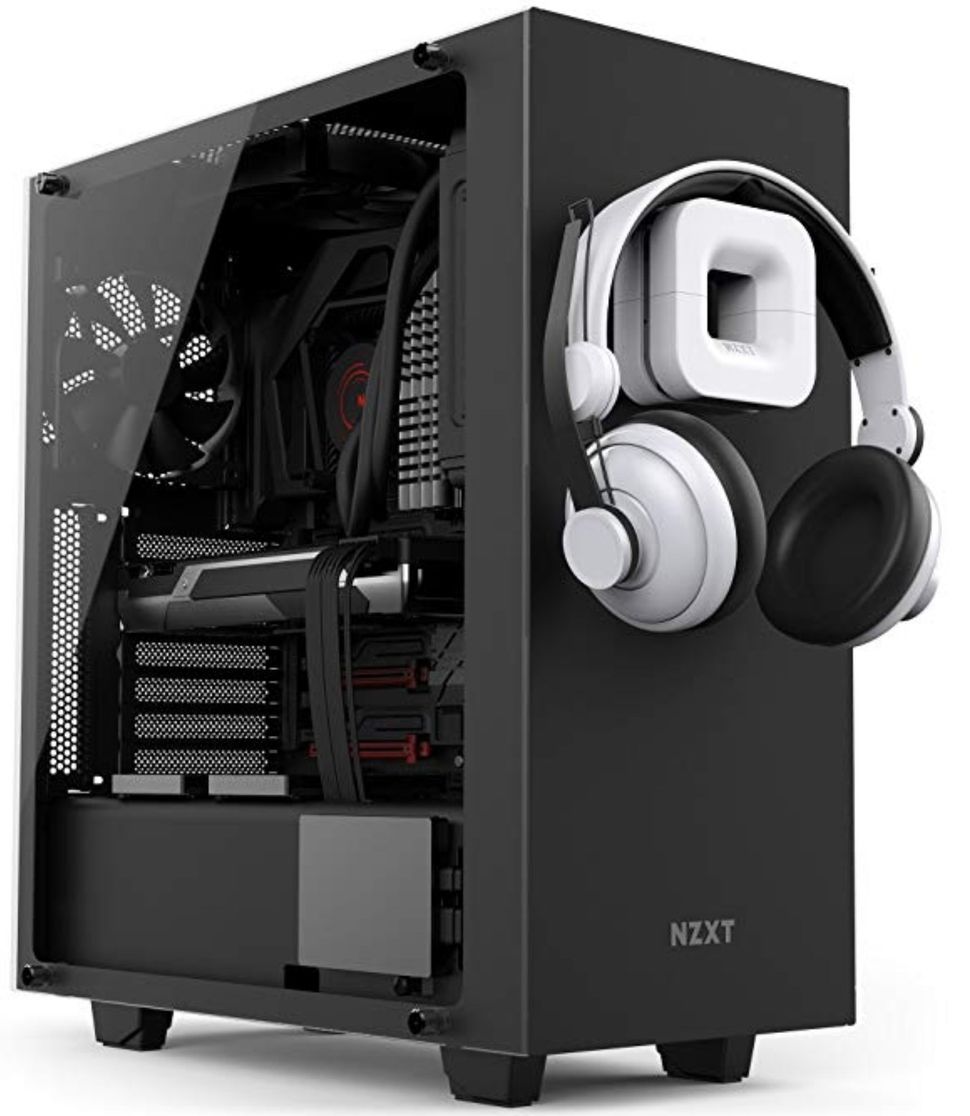 NZXT Puck (opens in new tab) ($20 at Amazon)
This clever little accessory has powerful magnets on the rear to make it stick to any of the metal panels on your PC case or anything else. It's great for hanging accessories like headsets.
Windows Central Newsletter
Get the best of Windows Central in in your inbox, every day!
Jez Corden a Managing Editor at Windows Central, focusing primarily on all things Xbox and gaming. Jez is known for breaking exclusive news and analysis as relates to the Microsoft ecosystem while being powered by caffeine. Follow on Twitter @JezCorden and listen to his Xbox Two podcast, all about, you guessed it, Xbox!
I bought a used surface book 1. While I've enjoyed it, my next laptop will be a non detachable computer. I just don't use that feature at all, and it's not worth the extra money. I'd rather pay for a more powerful computer, that also manages the thermals better.

Aye, that's basically the conclusion I arrived at. Highly recommend the Blade 15.

Everyone is different and that's why I love having these form factor choices. I have a surface pro 2017 and my next computer will be a surface book style. I use it 50/50 in tablet and traditional. The book would at least let me put it on my lap with a bit more ease.

If you're use tablet mode then it's a great choice, I just found myself not using it all that much. :( I kinda wish the Book 2 was less cumbersome to get in and out of tablet mode...

I bought the Razer Blade 15 Base model with the Core i7-9750H which comes with the Nvidia RTX 2060 graphics card. The laptop is amazing! It is thin and light for a gaming laptop. This laptop is the best gaming laptop I've ever owned and I would recommend it to anyone looking for a thin and light gaming laptop. However, the price tag is a bit on the high side, but it has been a great laptop.

Razer Blade 15:
"When running CineBench R15 Multi-Thread in a loop, we can observe an 11 percent dip in performance to imply that maximum Turbo Boost clock rates are short-lived once again." Either way... something has to give with regards to keeping that cpu/gpu flying along.

Yeah for sure, you sacrifice plenty to have something sleek and portable, but I think the trade offs in the Blade 15 are more worth it than they are in the Book 2.

In the same boat. 15 year Apple user switching to Android (s10 +) and WIndows. Not sure about the choice of computer yet. Need something powerful enough to run the Adobe suite & the windows equivalent of FInal Cut Pro.

Appreciate the feedback
Have to do my research on the XPS line. Would the XPS line allow me to ditch BOTH my Macbook Pro AND iPad Pro??
Any idea on the pros & cons of FCPX vs Adobe Premiere?
Thanks again!!

I would only consider dropping my MS SB2 for the Alienware Area 51-M with Intel® Core™ i9-9900K, RTX™ 2080 8 GB GDDR6 , 64 GB DDr4, Triple drive (1TB + 1TB + 8GB SSHD). 3DMark Time Spy-score: 10230. That's a powerful laptop.

That configuration is the most powerful you can possibly get. Future proof and upgradable.

Thank you for COMPLETELY validating my thoughts on a nearly identical experience. I bought both generations of Surface Book looking for the perfect laptop, and while I miss the keyboard, the device just didn't quite cut it for me as far as being a complete experience. Now I also own a Blade 15 and Surface Go, although my laptop is of the 2018 generation right before they added Windows Hello and tweaked a few minor annoyances. Honestly I was impressed at how quickly Razor responded to feedback on that model. To the point though, this is the first laptop I've owned in a decade that I have kept for more than a year without flipping it in a seemingly unending search for the right device, and I feel rather smug with my early adoption anytime I see similar anecdotes like this one. I'm also rather hopeful that Razer will follow up on the pipe-dream that was Project Valerie with an early take Intel's Honeycomb prototype, as I see them as being the most capable of pulling such a device off both soon and well.

I own a Surface Book i7/16/512/dGPU since almost 3 years ago, and I will never go back to a traditional clamshell design. It is clear that you were never the target audience for the Surface Book, and since you already have a Surface Go for your minor tablet needs, the Book was utterly unnecessary if you never intended to use such features. I am a mechanical engineer working on 3d designs and a little of graphical design, and the Surface Book is the best device for my workflow, specially since often I have to work on the go. I do play some games on it, but being the older 940m-ish, well I am limited to low HD and old titles, however I haven't experienced throttling as you mention here. Some things I do agree, is that for the price of the SB we should be able to get better quality in certain areas... After 2 years the rubber feet in mine have become unglued, so I had to reglue and tape. Other than that and minor things, the SB is the best device line for my needs I can't wait to upgrade when I can justify it, but in the meantime I will keep enjoying it.
Windows Central Newsletter
Thank you for signing up to Windows Central. You will receive a verification email shortly.
There was a problem. Please refresh the page and try again.