The Razer DeathAdder needs no introduction. If you're even remotely interested in PC gaming, you'll be aware of it. The DeathAdder is Razer's most popular gaming mouse and with good reason. I've been using one for years and will continue to do so. It ticks every single box I look for in a mouse.
The DeathAdder V2 Pro adds another box and then ticks that one. Wireless PC peripherals are so much more convenient, so much tidier, and easier to live with, but traditionally wireless hasn't been a friend of the PC gamer. Razer has poured some serious research dollars into perfecting the wireless mouse, producing products that are almost completely indistinguishable from their wired counterparts in design and performance.
And that's what we get with the DeathAdder V2 Pro. You take the updated version of the company's best selling mouse, chop off the cable, add in the fancy wireless tech, and voila. One of the best gaming mice ever made and now it's completely wireless.
Bottom line: The legendary DeathAdder loses its wire but doesn't sacrifice on performance making this the best all-round wireless gaming mouse you can buy.
For
Lightweight
Accurate and responsive optical sensor
Ergonomic design
Smart calibration
Performance indistinguishable to the regular DeathAdder
Against
Only comes in right-handed
Average battery life
Razer DeathAdder V2 Pro tech specs
Razer Optical Mouse Switches for ultra-fast response (rated for 70 million clicks)
20,000 DPI Focus+ Optical sensor
Up to 650 Inches Per Second (IPS) / 50 G acceleration
88g weight
Onboard profile storage
Eight Programmable Buttons
Advanced lift-off/landing distance customization
Razer's king of mice goes wireless
In many regards, the DeathAdder V2 Pro is on par with the DeathAdder V2 launched back in January. It's worth going back over our review of that because the two are so incredibly close that I'd be duplicating a lot of what I've already said.
That's also the best thing about the DeathAdder V2 Pro. This is essentially the DeathAdder V2 with the freedom of being wireless. There's no sacrifice in performance, no noticeable added heft, no change in the design or the class-leading ergonomics. Close your eyes and put your hand on each and you cannot tell them apart. Use either of them without looking at which you have your hand on and the performance feels identical. The DeathAdder V2 Pro is a smidge heavier, it does have a battery inside after all, but when you're actually using it you don't notice at all.
None of this should come as a surprise, though. As we've already seen in the past with the Viper Ultimate and the Basilisk Ultimate, Razer's HyperSpeed wireless technology produces performance indistinguishable from a wired mouse, while the Focus+ sensors are pinpoint accurate with high tracking speeds and resolution. And once again 20,000 DPI sounds impressive but in practice, it's the least important thing about this mouse.
As with all of Razer's recent high-end mice, the DeathAdder V2 Pro has built-in storage for up to five different profiles, which means you can set it up once on Razer Synapse 3, load up your settings, walk away and never need it again. It's particularly helpful on a wireless mouse such as this since it's a more convenient option for folks who like to move between a desktop and a laptop.
Using this mouse with a laptop is made extra convenient by the DeathAdder V2 Pro supporting Bluetooth as well as the more regular (for gaming mice) 2.4GHz wireless dongle. Use the dongle on your gaming rig at home, pack the mouse in your laptop bag and connect over Bluetooth on the road. Easy. As an added bonus, Razer includes a USB extension with the DeathAdder V2 Pro so that you can plug in the 2.4GHz dongle in an easy to access place if your rig is, like mine, stashed away under your desk. A nice touch.
Charging the DeathAdder V2 can be done in a couple of ways, either using the cable, which sadly is still micro USB, or by using Razer's wireless charging dock. The dock isn't included in the box as it was with the Viper Ultimate or Basilisk Ultimate, but that also helps keep the cost down. If you want one you can buy one, if you're happy to use a cable or you already have one, you're getting a more attractive price.
So what's it like to use? Exactly as good as using the regular DeathAdder V2. The shape and placement of the buttons are exactly the same, the optical mouse switches remain an utter delight and the ergonomic shape means my hand isn't screaming at me after a long hard gaming session. The DeathAdder is my all-time favorite mouse and the new DeathAdder V2 Pro has refined everything I love about it into something that doesn't have a cable trailing from it. And I'm very much here for that.
Very little not to like about the Razer DeathAdder V2 Pro
There really isn't much to dislike about the DeathAdder V2 Pro, just as with its wired sibling. There's a reason that the DeathAdder is Razer's best selling mouse, and that's as true today as it ever was. But there are a couple of things worth highlighting if you're interested.
The first is that this is very much a right-handed mouse only. The ergonomic design has been sculpted to be used exclusively in the right hand. If you're left-handed, Razer is actually one of the more supportive manufacturers with a number of suitable products, like the ambidextrous Viper series or the new left-handed edition of the Naga. But the DeathAdder V2 Pro is not for you, sadly.
There's also the matter of battery life. Wireless gaming mice traditionally haven't excelled in this regard and neither the Viper Ultimate or Basilisk Ultimate has ever wowed me with their longevity. I've not had the DeathAdder V2 Pro all that long, but all signs point to similar battery life, that is to say, if you do a lot of gaming expect to be charging it a couple of times a week.
The wireless charging dock is actually a very smart investment because you can simply drop the mouse on at the end of the day and top it up overnight. If you're using it as a regular office mouse during the day or taking it on the road with a laptop it'll last a bit longer, but if you're expecting battery life on par with a normal wireless mouse, you'll be disappointed.
Should you buy the Razer DeathAdder V2 Pro?
Razer has sold over 10 million DeathAdders and that isn't by fluke. Any time someone asks me if they should buy one, I always tell them yes. There's a reason it's been my go-to mouse for a long time now and the DeathAdder V2 Pro feels like the formula has been perfected.
I wish the battery would last longer, but that's at worst a mild inconvenience. What Razer has done with its wireless mouse tech in the last 12 months is mind-blowing and combining it with a true icon makes for arguably the best all-round wireless gaming mouse you can buy today.
It's lightweight and extremely comfortable to use, the built-in storage is a bonus particularly for anyone who uses multiple PCs, the performance from the sensor is blisteringly fast and accurate and you could never tell this was a wireless mouse without actually seeing there's no cable coming out of it.
If you like the DeathAdder already, this is the one you want.
The Razer DeathAdder V2 Pro is available from September 22 costing $130/£130.
Wireless Icon
Razer's iconic mouse loses the wire and retains the awesome

Take one of the greatest mice ever made, toss in the absolute latest high-end tech and then chop off the cable and you're left with the DeathAdder V2 Pro, the best all-round wireless gaming mouse you can buy.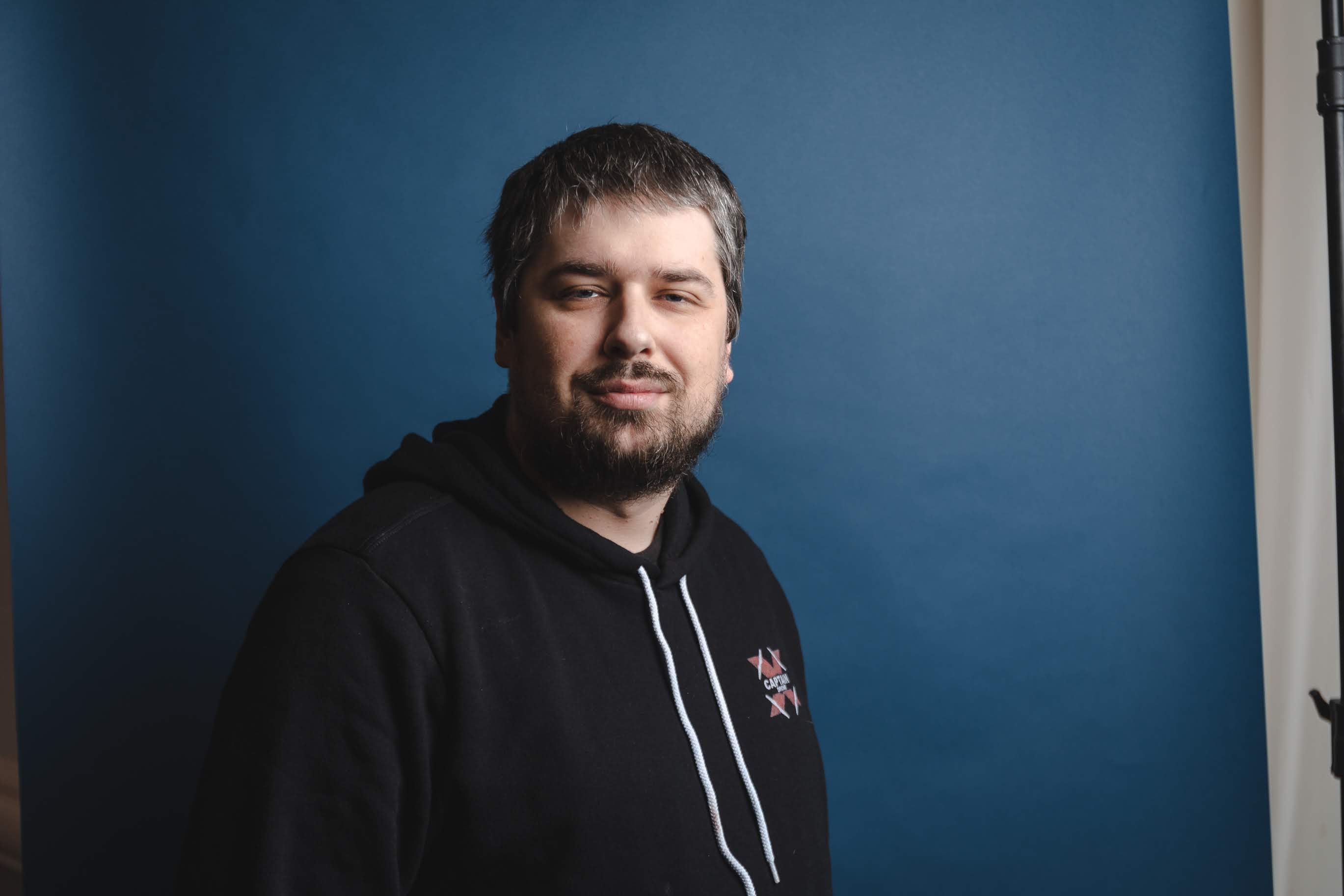 Managing Editor - Tech, Reviews
Richard Devine is a Managing Editor at Windows Central with over a decade of experience. A former Project Manager and long-term tech addict, he joined Mobile Nations in 2011 and has been found on Android Central and iMore as well as Windows Central. Currently, you'll find him steering the site's coverage of all manner of PC hardware and reviews. Find him on Mastodon at mstdn.social/@richdevine