Report: Microsoft has narrowed down the list for potential CEO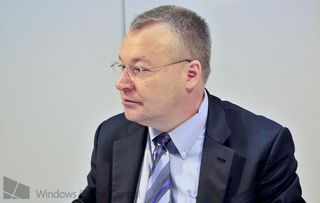 Steve Ballmer has been Microsoft's CEO since 2000. That's over 13 years ago for you mathematicians out there. Earlier this summer, he announced plans to step down as CEO sometime during the next year. Who's going to be the next CEO of Microsoft? We've heard reports of Nokia's Stephen Elop, Ford's Alan Mulally and others. Now Reuters is claiming the list has been narrowed even further. Who made the cut? Read on to find out.
Reuters is claiming that insider information reveals that there are now about five external individuals being considered for the position and three current employees already with Microsoft.
Who's on the list? Internally we have Tony Bates, who currently is the vice president for Microsoft's Business Development and Evangelism group. He's notable for previously being CEO of Skype before it was acquired by Microsoft. Microsoft. Up next is Satya Nadella, vice president of Microsoft's Cloud and Enterprise group. He's been with Microsoft since 1992. The third internal candidate now on the shortlist for CEO wasn't detailed by Reuters.
Externally it looks like we've still got Ford's Alan Mulally and Nokia's Stephen Elop. Mulally has already dismissed his position on the shortlist and stated he intends to see out his time with Ford through the end of 2014. But that's something a few checks from the world's largest software maker could change pretty easily.
What's interesting is that Reuters didn't list Elop as an internal candidate, even though Microsoft has on record stated that he is now an internal candidate. Why's he internal? You'll remember that he's going to become the vice president of the Devices and Studios division within Microsoft. Assuming he doesn't become CEO before then.
Out of the four individuals named above, who would you select as Microsoft's next CEO?
Source: Reuters
Get the Windows Central Newsletter
All the latest news, reviews, and guides for Windows and Xbox diehards.