Elgato 4K60S+ review: This capture device is a content creator's best friend
The Elgato 4K60S+ is an event capture card ideal for businesses and serious content creators on the road.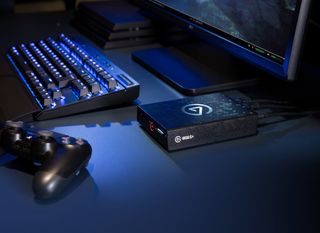 (Image credit: Corsair)
Game capture in the 4K era has been a bit of an issue for businesses and content creators. At most events I've been to as a games writer, most companies have been using things like Atomos camera monitors to capture 4K60 gameplay footage, even though they aren't really intended for this purpose, and they can be incredibly expensive.
At the time, though, there simply wasn't a solution for capturing 4K 60 FPS footage on the go, without hooking up a full PC, and having content creators either bring their own storage devices or having to email or share massive RAW, unedited files. Not only is this inconvenient and impractical, but it's also crazy expensive, particularly if the event or studio in question wanted to set up multiple Atomos devices for capture.
In typical Elgato fashion, the firm has stepped up to fill yet another niche in the content creator tools market. It's a godsend for any business looking to set up an event or any streamer who wants to take their capture capabilities on the road without lugging around a laptop. Make no mistake, though; it's a bit pricey. It might be on offer for Amazon Prime Day in the future, though, so keep an eye on its store page here.
This is the impressive standalone 4K60S+ capture device.
$400Bottom line: While niche, this product is a godsend for serious frequently-traveling content creators and businesses who put on gaming events.
For
Convenient size and weight
Some of the best encoding I've ever seen
Has optional standalone power for recording even without an attached PC
Includes multiple plug types for different regions, ideal for travel
Against
Can get surprisingly hot just from being plugged in, even when not in use
Only way to turn it off is to unplug it
What you'll love about the Elgato 4K60S+
First thing to know is that this is ultimately a niche product. Depending on who you are, and what type of content you create, you may not need to spend $400 on this particular device. Know that this is aimed firmly at businesses and events, and content creators who might be traveling to preview events who need an easy way to capture footage without needing to resort to the tools on hand.
If you're capturing footage at home for making videos or streaming to Twitch or YouTube, Elgato has far more affordable capture cards than this that are worth checking out instead. If you're a content creator who frequently travels, this might become your new best friend, though.
Like most of Elgato's capture cards, the set up on this device is incredibly easy. Elgato provides all the cables you need, including a power pack with swappable plugs for different regions. It's a thoughtful touch, given that the EU, UK, and the US all have different sockets, and if you're traveling to a show or an event, you want to be sure you can plug this thing in. I'm impressed with Elgato's attention to detail here.
Speaking of attention to detail, Elgato gave this device a decent amount of weight, too, with highly flexible cables that make it sit still wherever you place it. Lighter connected devices tend to slide all over the place when attached to taught plastic cables, so once again, I find this to be a plus.
While the design of a capture card isn't necessarily important, the textured finish on this device is quite nice. The recording button has excellent action and informative LEDs that let you know whether it's recording or in standby mode.
Source: Corsair
Speaking of recording, the most impressive aspect of the Elgato 4K60S+ is the advanced on-board HEVC encoding chip, which lets you record up to 7 hours of 4K 60 FPS HDR footage on a single 256 GB SD card. This is truly insane, considering I recall events where I've recorded RAW footage from an Atomos screen recorder that was just about 30 minutes long, but about 40GB in size. The Elgato also uses standard storage formatting, meaning that I could use the same SD card I use for my camera, alongside my Elgato, which just added further convenience.
This sort of direct-to-SD card compression will be a game-changer for many content creators and businesses who simply want to get in, record their footage, and edit quickly without having to go through re-encoding or compression cycles. Chopping down a massive 100GB 4K60 HDR RAW files on a laptop you might use for traveling is not incredibly fun. The 4K60S+ will make that effort a lot easier.
The 4K60S+ is versatile too. If you're taking it on the road, you can power it separately, as noted by an external power source. Using it in this way, you can capture PC footage directly, without using the local PC hardware, which might otherwise impact game performance. At home, you can power it via USB-C to a USB-A port on your PC. This way, you can use it for streaming games as with other Elgato capture devices, or capturing footage directly to your PC from any device connected via HDMI.
The versatility, the convenient weight, high-quality cables, and crazy codec make this product an all-round winner. Still, there are a couple of minor gripes I would like to have seen improved, perhaps in future versions.
What you might dislike about the Elgato 4K60S+
The UK has a reputation for being a cold, rain-drizzled place in the North of Europe. In truth, though, the summer months can be ridiculously warm, compounded further because most buildings aren't designed for air conditioning. Reviewing this unit right now, it's 87F (30C) where I am, and while this isn't necessarily the capture card's fault, it surprised me how warm the 4K60S+ gets even when it's not in use.
This is perhaps compounded by the fact that you can't turn it off without fully unplugging it. Elgato noted to me that the 4K60S+ falls into standby mode when it hasn't been used for 15 minutes, but I found even in this mode, it would remain kind of warm, despite using only a reported 2w of power while standing by. It's not a deal-breaker by any means, but it's worth being aware of.
Additionally, the 4K60S+ also comes with a nifty settings.txt file when it initially copies files to your SD card, letting you tweak various things. For power users, it's nice having access to configure these settings, but having to edit a text file to do so seems a bit ... 90s? I'm not sure if there are some technical limitations for this, but being able to change the settings via the 4K Capture Utility on PC GUI is hopefully something that Elgato explores down the line.
Should you buy the Elgato 4K60S+?
The vast majority of content creators may simply want to grab an Elgato HD60S+, which gives you all the tools and power you need to capture footage on a home PC alongside any connected HDMI device. However, if you're a more profound content creator, there are a few niches this device can fill.
The fact that this is the only Elgato capture device that can be powered in a standalone configuration is a big boost for people making content on PC potentially since game capture can often impede performance on some levels of PC hardware. Being able to offload that encoding to a separate device is a useful option, and well worth exploring. If you're a business or game studio looking to get rid of those incredibly expensive Atomos monitor capture devices, the Elgato 4K60S+ is your new best-in-class option. If you're a content creator who is frequently on the road, who doesn't want to rely on the capture solutions provided by an event, this is also an ideal option.
The Elgato 4K60S+ does precisely what it says on the tin, and it does it exceptionally well. While investing in a $400 capture device certainly won't be necessary for most, for those this device is aimed at, there's simply nothing better out there right now.
Capture and go
Best standalone capture device.

This is the king of standalone powered capture devices, with immense versatility, impressive on-board encoding, and an intuitive interface.
Get the Windows Central Newsletter
All the latest news, reviews, and guides for Windows and Xbox diehards.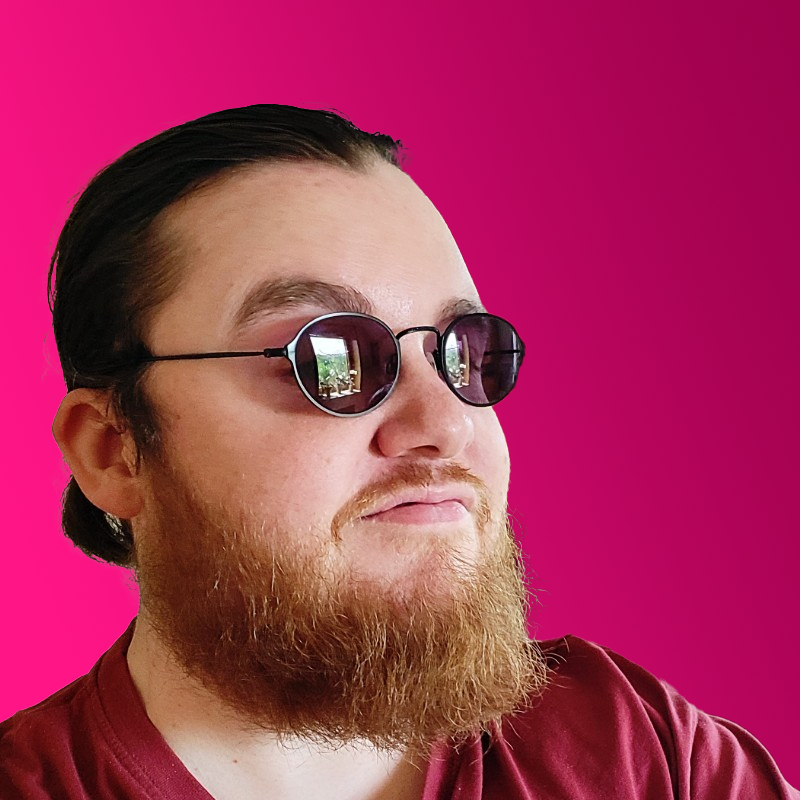 Jez Corden a Managing Editor at Windows Central, focusing primarily on all things Xbox and gaming. Jez is known for breaking exclusive news and analysis as relates to the Microsoft ecosystem while being powered by caffeine. Follow on Twitter @JezCorden and listen to his Xbox Two podcast, all about, you guessed it, Xbox!