Best Xbox Gameplay Capture Cards 2023
These are the best capture cards for sharing crisp gameplay from your Xbox.
The Xbox Series X is a remarkable console capable of playing games at 4K resolution up to 120 frames per second (FPS). But what if you want to share your high-resolution gaming exploits with the world? The console can capture footage internally, but for the best quality and control, you'll want one of the best Xbox Series X|S capture cards, meaning one that works with this powerful console.
As is the case with most capture cards, you will need to either install or externally connect these devices between a computer and your Xbox Series X|S in order to record images and video from the console. Here are the best picks right now.
---
Best Overall: Elgato HD60 X
Why you can trust Windows Central Our expert reviewers spend hours testing and comparing products and services so you can choose the best for you. Find out more about how we test.
For the latest and greatest FreeSync displays.
Reasons to buy
+
Small design
+
Excellent HDR processing and VRR passthrough
+
Great picture and video quality
+
Simple external setup
+
Works well with OBS
Reasons to avoid
-
Elgato capture software isn't the best
-
Requires laptop or computer
As our own Jez Corden stated in his Elgato HD60 X review, this capture card is "ideal for gameplay streamers who have a FreeSync-capable TV or monitor in their setup." It features both VRR and HDR passthrough to work better with the latest monitors and TVs. VRR in particular minimizes screen tearing and stuttering while HDR allows images to come through with a whole lot more color and depth. It's the latest and greatest from an established and trusted capture card company. Having said all that, if you don't have a monitor capable of VRR or HDR then there are other capture cards out there that will suit your needs better at a lower cost.
The Elgato HD60 X is a step up from its HD60 S+ predecessor, capable of running 4K/30FPS and 1080p/60FPS capture smoothly and steadily. Our top pick also features 4K/FPS, HDR video passthrough that is equally smooth. You won't notice any horrible lag while using it. Like the HD60S+, it connects to a computer externally via HDMI cables rather than needing to be installed within a tower. This means it's a whole lot easier to set up than many other capture cards out there.
Simply plug one end of an HDMI cable into your computer's HDMI OUT port before plugging in the other end into the capture card's HDMI IN port. After that, plug another HDMI cable into the Elgato's HDMI OUT port and connect the other end of it to your chosen screen or monitor's HDMI IN port. Once all that's done and power has been supplied, you're good to go.
Now, Elgato does offer its own capture software, but it honestly isn't as good as my go-to: OBS Studio. Fortunately, the HD60 X works perfectly with OBS, so just download this free streaming software and get streaming or recording.
Runner-up: Elgato 4K60 Pro MK2
The updated model is so much better.
Reasons to buy
+
4K capture at 60 FPS.
+
Captures HDR.
+
Multi-feed
+
Use multiple cards at once.
Reasons to avoid
-
Requires installation within a desktop PC.
Elgato's previous version of this capture card was a little too expensive and feature-lacking compared to the competition. The improved MK2 version offers not only HDR10 support for capture but passthrough up to 240 FPS at 1080p if you like to play on PC. The price is now also much more reasonable, which for some, might be enough to make it the one to get.
It doesn't have a hardware h.264 encoder like its smaller brother, the HD60 Pro, but it can still render footage at up to a 140Mbps bitrate to make sure it always looks its best. The very best Xbox One X games won't have a problem with the 4K60 Pro.
It's also worth pointing out for the more advanced creators out there; you can stack multiple 4K60 Pro MK2 cards into your PC, as long as your system can handle it. You can also now capture your feed in multiple apps at once, allowing both streaming and high-quality captures from a single card.
Best HDR: AVerMedia Live Gamer 4K
An excellent choice.
Reasons to buy
+
4K capture at 60 FPS.
+
Captures HDR.
+
4K HDR passthrough.
+
Easy to use.
Reasons to avoid
-
Requires installation within a desktop PC.
AVerMedia's flagship internal capture card, a PCIe one as opposed to a USB connection, is the company's first foray into a consumer 4K60 capable unit.
You get not only 4K capture at 60 FPS but 1440p capture at 120 FPS and 1080p capture at a mindboggling 240 FPS if you want to use it with a PC. As we discuss in our Live Gamer 4K review, it is also capable of capturing HDR content, which is a pretty big deal.
The connection is PCIe x4 Gen 2, and you get virtually no latency between what's happening on your console and in the RECentral companion app, or your favorite streaming software. You can capture in the efficient h.265 format, and the icing on the cake is an RGB light strip to really set it off inside your rig.
Best External: AVerMedia Live Gamer Bolt
AVerMedia Live Gamer Bolt
Finally an exact match for the best internal capture cards.
Reasons to buy
+
4K60 HDR capture
+
1080p at up to 240 FPS
+
Stunning quality footage
+
Virtually no impact on system resources
Reasons to avoid
-
Requires Thunderbolt 3
-
Very expensive
This isn't your average external capture card. What the Live Gamer Bolt is, in fact, is essentially a carbon copy of the Live Gamer 4K, but one that doesn't need to be inside a PC, which makes it perfect to use with small-form machines and gaming laptops.
Thanks to the bandwidth allowed by Thunderbolt 3, the Bolt can deliver 4K60 video, HDR, and up to 240 FPS capture and pass through if you step down to 1080p. The video is uncompressed, so when you're capturing with one of these, you can guarantee it looks its best.
It's also a thoughtfully designed product, easy to integrate into your setup, has its own internal cooling, and best of all, adds virtually no additional load to your system resources. It is expensive, though.
Best for Laptops: AVerMedia Live Gamer Ultra
AVerMedia Live Gamer Ultra
If you use a laptop, the Live Gamer Ultra is where it's at.
Reasons to buy
+
4K capture at 30 FPS.
+
4k60 HDR pass through.
+
Uses USB
+
Simple to use.
Reasons to avoid
-
Requires a fairly high-spec laptop.
-
No HDR capture.
You may not be able to get 60 FPS at 4K, but this USB 3.1 card can grab 30 FPS at this resolution, which is still impressive. Like we mentioned in our Live Gamer Ultra review, this capture card can also pass through 4K60 video and HDR, though it can't capture the latter.
But at least your output doesn't suffer because you're using a USB capture card. And that's a pretty remarkable thing in itself given the bandwidth required for high resolution, high bitrate video.
Capture at 1080p can go up to 120 FPS, so it's also good to use it with a PC. But, if you're using a gaming laptop, so long as you meet the requirements of an Intel Core i7-7700HQ, 8GB of RAM, and a GTX 1050 Ti for 4K, you're going to get some great-looking video.
Best for Streaming: Razer Ripsaw HD
A great budget card with 4K passthrough.
Reasons to buy
+
4K pass-through.
+
Uncompressed video.
+
Low latency
+
Great price.
Enjoying your games in 4K while streaming to somewhere like Twitch at a lower resolution doesn't have to be expensive or require some kind of mammoth PC.
As covered in our Razer Ripsaw HD review, this capture card uses USB-C 3.0 for almost zero latency, which makes it perfect for streaming with, albeit the video, it can capture is limited to 1080p60. Still, it's uncompressed, at least, so the results are excellent.
It's also only $160, which makes it the cheapest here by some margin. Streaming doesn't go above 1080p60 anyway, yet for virtually all of us. The Ripsaw HD lets you enjoy your games at their best while producing a great stream at a great price.
---
Conclusion
If your Xbox Series X|S is connected to a monitor or TV that supports VRR and/or HDR, then you really ought to consider getting Elgato HD60 X. Its external connection means that you don't have to open your computer tower and install it. Plus, it provides lag-free captures in up to 4K, although if you want 60FPS you'll have to choose 1080p.
Another fantastic option is the AVerMedia Live Gamer 4K. It handles everything you could possibly throw at it, and a bunch more you hadn't even thought you might want to do. It gets the edge through its ease of use, its now lower price, and the fact it produces some really stunning-looking video. When it launched, it was ahead of the curve, and while others have caught up, AVerMedia still has the one to beat for now.
Whichever of these you choose, though, your games will look incredible. Modern capture cards are impressive technology, and whether you want to make videos or stream, you'll be in good hands.
Best Xbox Series X|S Capture Cards: Frequently asked questions
What capture software should I use with a capture card?
While there are several options to choose from, the best capture software in our opinion is OBS Studio. This is a free program that works with most capture card hardware and gives plenty of options for controlling your recordings or streams.
Should I buy a 4K capture card?
This is really a matter of preference. Xbox Series X|S consoles can easily handle 4K and so getting a capture card that also supports 4K passthrough makes sense if you want to stay current and provide a better audience viewing experience. However, capture cards that support 4K tend to be a lot more expensive. If you're budget conscious then it might be best to skip out on 4K for now, but if you want your recordings and streams to really look good then get a 4K capture card.
Get the Windows Central Newsletter
All the latest news, reviews, and guides for Windows and Xbox diehards.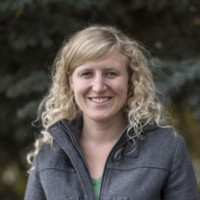 Self-professed gaming geek, Rebecca Spear, is one of Windows Central's gaming editors with a focus on Xbox and PC gaming. When she isn't checking out the latest games on Xbox Game Pass, PC, or Steam Deck; she can be found digital drawing with a Wacom tablet. She's written thousands of game guides, previews, features, and hardware reviews over the last few years. If you need information about anything gaming related, her articles can help you out. She also loves testing game accessories and any new tech on the market.