Elgato makes a large range of awesome gear for streamers and content creators, from capture cards to green screens and everything in between. Elgato tends to be on the cutting edge when it comes to capture card tech, with previous iterations being among the first consumer-level products that offer 4K recording, alongside near latency-free streaming. With the HD60 X, Elgato is once again finding itself on the cutting edge.
This new capture card is the first that features full 4K 60 FPS HDR passthrough or at 1440p 120 FPS passthrough, complete with VRR. For users on Xbox Series X and Xbox Series S, VRR is short for variable refresh rates, meaning compatible TV sets offer a smoother experience synchronizing in-game frame rates directly with the display.
Does it do everything that it claims to do? We went hands-on to find out.
Bottom line: The HD60 X sports a great new design that I hope future Elgato cards will use moving forward. Priced appropriately, the HD60 X does sport some limitations. You cannot set 4K and 120 FPS simultaneously, and it maxes out at 1440p capture. However, for streamers who don't want to give up VRR, this is a great option.
For
New design is great, with ports in the back
HDR processing seems far better than previous versions
VRR passthrough is a great addition
Against
It won't let you set 4K @ 120 FPS simultaneously on the Xbox Series X
There's no 4K capture or recording on offer here
Elgato HD60 X: Price and availability
The Elgato HD60 X is available to buy from Amazon's and Elgato's websites for 200 euros in the EU and £190 in the U.K. As of writing, the card is unavailable in the United States and beyond. Once it is, we'll update this section to let you know.
Elgato HD60 X: What's good
The Elgato HD60 X is an interesting new option from Corsair, giving you a mixture of fresh features ideal for a very specific subset of users and gameplay scenarios.
Design-wise, the HD60 X has undergone a bit of a revision from Elgato's previous cards. This one places all of the cables at the back, which is a far more intuitive design. Previously, the cards were designed with one cable going into one side, and the other cable going out the other, which made them hard to set up on a desk. This new layout is far better, and hopefully their future products will utilize this design moving forward.
The HD60 X is designed specifically around passthrough for next-gen consoles, although there are some caveats (more on that in a minute). It can pass through 4K 60 FPS and 1440p at 120 FPS with VRR (variable refresh rates), which is a first for an external capture card of this type. Powered by a single USB-C connector, it provides near-instant reproduction of gameplay footage on a connected PC using Elgato's 4K Capture Utility, and it works exactly as you'd expect.
My previous capture card, the HD60 S+, created washed-out colors while leveraging HDR, but the colors and light grading on the HD60 X feel far, far better. I didn't have to tweak settings for hours on end to produce a watchable stream on this capture card, which ultimately saves you time.
I set up my HD60 X in conjunction with my Xbox Series X, which can output in 4K up to 120 FPS. Playing Overwatch at 1440p with VRR passthrough enabled worked exactly as you'd expect, confirmed on my Samsung's Game Mode and via Xbox Series X's own display settings. Previously, I'd have to swap out my HD60 S+ to get VRR running properly to my TV, so the option to pass VRR data through the capture card, again, is a time saver.
Of course, there are some notable limitations.
Elgato HD60 X: What's not good
Elgato potentially had an opportunity to future-proof this card by implementing HDMI 2.1, given that the PS5 and Xbox Series X|S both already support it. There may be technical limitations behind this implementation, such as power consumption over USB-C, or even price, but without HDMI 2.1, you can't set your Xbox to 4K 120 FPS with VRR passthrough, limiting you to 4K 60 FPS or 1440p 120FPS at max. There aren't too many competitive games that specifically take advantage of the full 4K @ 120 FPS settings, though. Overwatch is one of the few Xbox Series X titles that does support 1440p at 120 FPS specifically, and it works great with VRR through this capture card.
While there aren't many games that actually run at 4K in 120 FPS as of writing, that may change as we get further into the generation. Plus, it's a little annoying having to dig into the Xbox Series X settings every time you want to swap between 4K @ 60 and 1080p @ 120 FPS, since the capture card won't let you keep 4K and 120 Hz running at the same time due to the HDMI 2.0 bottleneck.
The other caveat is that the HD60 X cannot record or stream gameplay at full UHD either, limiting you to 1440p at max. Although not many games actually let you set performance modes specifically to 1440p natively on Xbox, which often leaves you at 1080p by default. In essence, this is a capture card potentially specifically tailored towards competitive gameplay streaming, for those who don't want to sacrifice VRR for the privilege. I know that I tend to stream at 1080p at most due to upload bandwidth constraints, but it's a bit of a letdown that I wouldn't be able to use this card if I was seeking to capture gameplay footage at its most crisp for edited content creation purposes. That being said, it is a lot cheaper than some of Elgato's 4K-optimized capture cards, which is essentially a hint that this is mainly tailored for streamers potentially, rather than YouTube content creation.
Elgato HD60 X: Competition
Indeed, most of the best capture cards competition around this comes from Elgato itself. The most powerful external capture card Elgato makes is the 4K60 S+, which not only nets you full 4K 60 FPS capture, but also has an external recording button and option to capture straight to an SD card. This is incredibly convenient if you're a content creator, but potentially overkill if you're not.
They also produce a range of PCI-e capture cards designed for PC motherboards such as the 4K60 Pro, but again these are tailored more towards the high end. For basic streaming and content creation purposes, the HD60, HD60 S+, and HD60 X are all great options. The HD60 S+ will net you 4K 60 FPS pass through with 1080p60 recording via USB-C, ideal for basic content creation and streaming if you don't mind losing VRR passthrough. If you do want VRR passthrough, the HD60 X is your best bet, and also maxes out at 1440p 60 FPS recording and capture. Elgato's classic card, the HD60, also maxes out at 1080p 60 FPS but loses VRR passthrough. It should, however, be the cheapest option of the lot for those on a budget, although it's no longer being manufactured, you can grab a good deal on eBay.
Elgato HD60 X: Should you buy it?
Whether or not you should buy the HD60 X ultimately depends on your budget and your needs. If you have a VRR-capable TV or monitor hooked up to your Xbox Series X|S then this could be an option worth looking into. VRR makes games like Overwatch, Call of Duty, and Elden Ring play far more smoothly if you don't mind losing full 4K resolution in the process.
Part of me feels like recommending holding off on buying this card because I know exactly what is likely to happen in the coming months. Elgato will undoubtedly release an HD60 X+ that will probably pass through VRR at 4K 120, making this card wholly redundant. That being said, there aren't really any games taking advantage of this capability on the Xbox Series X or PS5 as of writing. Additionally, there's no telling how much that type of card will cost, though. I feel like 200 euros is a decent asking price for this specific card, which orients towards 1080p streaming perhaps, over 4K content creation.
You should buy this if ...
You stream at 1080p and don't want to sacrifice 120 FPS VRR gameplay
You don't feel like you need 4K capture or recording
You shouldn't buy this if ...
Your display doesn't support VRR (at least while stocks of older cards last)
If you don't have a VRR-capable display and you want to capture in full 4K, you should probably skip over this in favor of one of Elgato's 4K capture options, or an older HD60 for HD displays. For those who want to retain their VRR capabilities and don't mind the limitations, the HD60 X is a solid option ideal for gameplay streamers who have a FreeSync-capable TV or monitor in their setup.
Bottom line: While the 1080p-1440p max recording resolution is limiting, this is one of the few capture systems that offers fully featured pass through.
Update: An old cable was preventing me from getting the correct bandwidth to fully access all of the HD60 X's features, which led to some incorrect assumptions about its ability to pass-through VRR @ 4K60 that have now been corrected.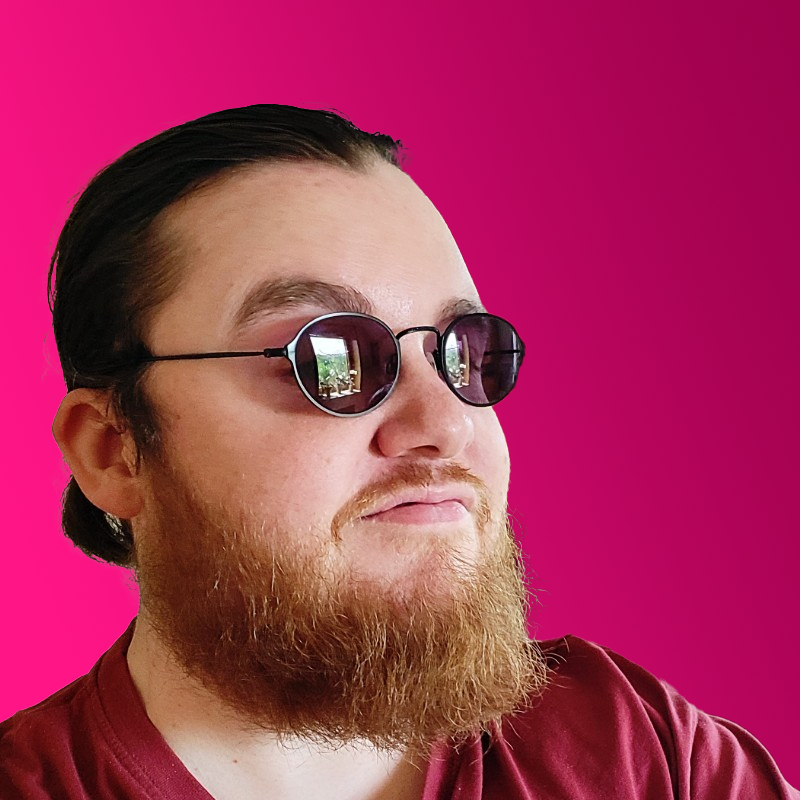 Jez Corden a Managing Editor at Windows Central, focusing primarily on all things Xbox and gaming. Jez is known for breaking exclusive news and analysis as relates to the Microsoft ecosystem while being powered by caffeine. Follow on Twitter @JezCorden and listen to his Xbox Two podcast, all about, you guessed it, Xbox!