AVerMedia Live Gamer 4K review: Easily the best Xbox One X capture card
If you're an Xbox One X gamer, this is the capture card you want.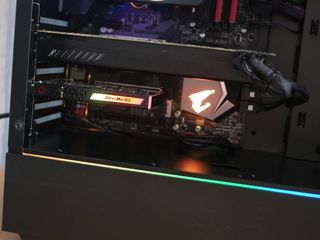 (Image credit: Windows Central)
In 2018, 4K video is hard. More pixels mean more power to process them, whether you're playing a game or rendering a video. For gamers, even playing a game at 4K resolution requires serious GPU power. Microsoft has changed the game with the Xbox One X, a console that costs less than a high-end graphics card and that is capable of delivering games natively at 4K at 60 frames per second (4K60).
So gamers and content creators rightly want to be able to harness this new power, but ways of capturing 4K60 footage are still sparse.
AVerMedia has delivered, though, with a $300 capture card that looks incredibly compelling. The Live Gamer 4K ticks all the boxes, but should you buy one? Absolutely. Here's why.
AVerMedia Live Gamer 4K tech specs
The Live Gamer 4K is an impressive bit of equipment, and it needs a fairly capable PC to get the best from it, though not quite as crazy as you may have thought.
Specifications
Interface: PCIe x4 Gen 2.
Input: HDMI 2.0.
Output: HDMI 2.0 with lag-free passthrough (cable included) with HDR support.
Supported resolutions: Up to 2160p (4K) at 60 FPS, 1440p120 or 1080p240 and 140Mbps bitrate.
Format h.264 and h.265.
Dimensions: 125 mm x 151 mm x 21.5 mm.
Weight: 208g.
System requirements for 4K capture
OS: Windows 10 64-bit
Processor: 6th Gen Intel Core i5 and above
GPU: NVIDIA GTX 1060
RAM: 8GB dual-channel
Vacant PCIe 4x/8x/16x slots
System requirements for 1080p60 capture
Processor: Intel Core i5-3330 or above (i7-3770 recommended)
GPU: NVIDIA GTX 650, AMD R7 250X or above
RAM: 4GB
Despite AVerMedia only specifying Intel CPUs, this is apparently because the Live Gamer 4K works "better" with Intel. For the purposes of this review, the capture card was in my own PC running a Ryzen 7 2700X, 16GB of RAM and NVIDIA GTX 1080 Ti. I had no compatibility issues with Ryzen.
AVerMedia Live Gamer 4K: Simple and effective
What first struck me about the Live Gamer 4K is how well thought out the hardware is. Internal capture cards get warm, but AVerMedia has covered this one entirely in mesh panels, with the end being completely open. There's no fan, so it's not sucking in dust or expelling heat from the rear, but there's still a sizeable heatsink visible, so assuming your PC has its cooling in order there are no worries at all. And despite all the mesh, there's still space for an RGB strip.
Getting set up takes no time at all. The card simply slots into a vacant PCIe slot on your motherboard, you attach the HDMI cables at the back of the PC and download the AVerMedia software to make sure you've got the latest drivers.
The Live Gamer 4K is thoughtfully designed while also maintaining a striking presence in your PC build. And I've had absolutely zero issues in setting up and using the capture card with either the RECentral companion application or other software such as OBS and XSplit.
Better still, using CPU rendering (on an 8-core Ryzen 7), I was only seeing a total system CPU usage of around 30 to 35 percent, with the RECentral app drawing about 20 percent of that.
This was recording at 1440p60 from my Xbox One X at 114Mbps bitrate. Using the GPU to encode naturally reduces the load on the CPU, in my case dropping to 4 percent, while GPU usage on my GTX 1080 Ti stayed pretty steady at around 23 percent.
While streaming, the software performs similarly well, though to Mixer it will only allow you to use a 4Mbps bitrate as the upper limit. Resource usage varies when using other software with the Live Gamer 4K, but for the most part, it's very efficient.
The footage looks amazing, too, with up to 140Mbps bitrate all the way up to 4K resolution. If you have the storage available, that is, to be able to save the massive files. An eight-minute 1440p capture at the settings I mentioned above is over 6GB in size.
Like the Elgato 4K60 Pro, the Live Gamer 4K also offers support for 240 FPS video at 1080p, perfect for PC gamers playing esports titles like CS:GO and League of Legends, as well as its support of HDR. In addition to pass through, the Live Gamer 4K can also capture HDR. Your Xbox One X will still need to detect a 4K HDR display on the output, so this capture card won't trick the console into allowing either of those without it, but if you do you'll be capturing game footage like never before.
The samples below are taken directly from the capture card using the RECentral app and uploaded to YouTube. HDR was enabled in games that support it, but one of the biggest issues is how you share that video with the world. YouTube is pretty picky, though on a non-HDR display you only get served an SDR copy regardless.
As an added bonus, buying a Live Gamer 4K also gets you a free copy of Cyberlink's PowerDirector 15 so you can edit your clips. Even if it says you need to upgrade to edit 4K video.
AVerMedia Live Gamer 4K : The software
While streamers will most likely use XSplit, OBS or Streamlabs OBS in conjunction with the Live Gamer 4K, for just capturing footage straight from the console the RECentral companion app is your best bet. There's a one-click way to enable or disable HDR capture, as well, if your game and output support it. If HDR isn't in the game, the button won't activate.
Visually, it's a little dated, but unlike the main competitor, Elgato, AVerMedia hasn't split off its 4K capture from its regular software. That means it's packed with all the features users of the company's other cards have become used to, including the ability to stream. The latency offered up by the capture card is so low that while I'm not necessarily recommending it, it's perfectly possible to use a single screen to capture and play your games with RECentral.
Everything is really easy to set up. There are some pre-installed settings you can use, or you can set up a custom profile with your desired resolution, frame rate, and bitrate, along with which piece of hardware you want to encode with (default seems to always be the GPU) and how good you want the audio.
Getting ready to stream is equally straightforward. RECentral supports Twitch and Mixer along with a host of other services, including Facebook, YouTube, and anything that supports RTMP as long as you have a stream key and URL. In the case of Mixer, FTL is also supported.
And whether you're capturing or streaming, RECentral offers either a simple, single input capture from your console, or it allows you to add multiple sources like webcams, images, web URLs, videos and screen capture from your PC.
While streamers will still ultimately have more control using the popular software, RECentral is surprisingly good. With the URL source, you can add in your favorite overlay with interactive alerts from sources such as player.me and Streamlabs, and you can add multiple scenes. Coupled with solid performance and not being too thirsty with system resources, folks new to streaming are in good hands.
The only real criticism I can direct towards RECentral is that it's sluggish at times when you're switching between recording and streaming setups. Otherwise, it's a great tool for beginners to stream with, and for anyone using the Live Gamer 4K to capture with.
Should you buy an AVerMedia Live Gamer 4K? Yes!
For the best consumer-level game capture right now you're looking at one of two products. The Live Gamer 4K is one, the Elgato 4K60 Pro is the other. I recommend the AVerMedia card over the Elgato. If you have an Xbox One X and you want high-resolution capture, you should buy a Live Gamer 4K. Period.
There are many things it has in its favor, but at the top of the list is price. At about $300, it's close to $100 cheaper than the 4K60 Pro, and it also handles HDR, something the Elgato does not. The Elgato Stream Link feature is the biggest advantage the 4K60 Pro has over the Live Gamer 4K, but for most people, that's not likely enough to warrant the extra spend.
Pros:
Supports 4K capture at 60 FPS.
First consumer capture card to support HDR.
Captures excellent video.
Companion app is beginner friendly.
Cons:
RECentral app is a bit sluggish at times and quite dated looking.
This is a truly fantastic product from AVerMedia. It just works, there's no setup fuss, the companion app is full-featured and friendly to both newcomers and more experienced folks, you get a pretty decent video editor thrown in for free, and it lights up with RGB inside your system.
If you have an Xbox One X and you want to capture above 1080p, buy this right now.
Update July 6, 2018: We updated this review to correct an error which stated the AVerMedia product is the only card in this category to perform 1080p @ 240Hz, the Elgato 4K60 Pro can do this as well.
Get the Windows Central Newsletter
All the latest news, reviews, and guides for Windows and Xbox diehards.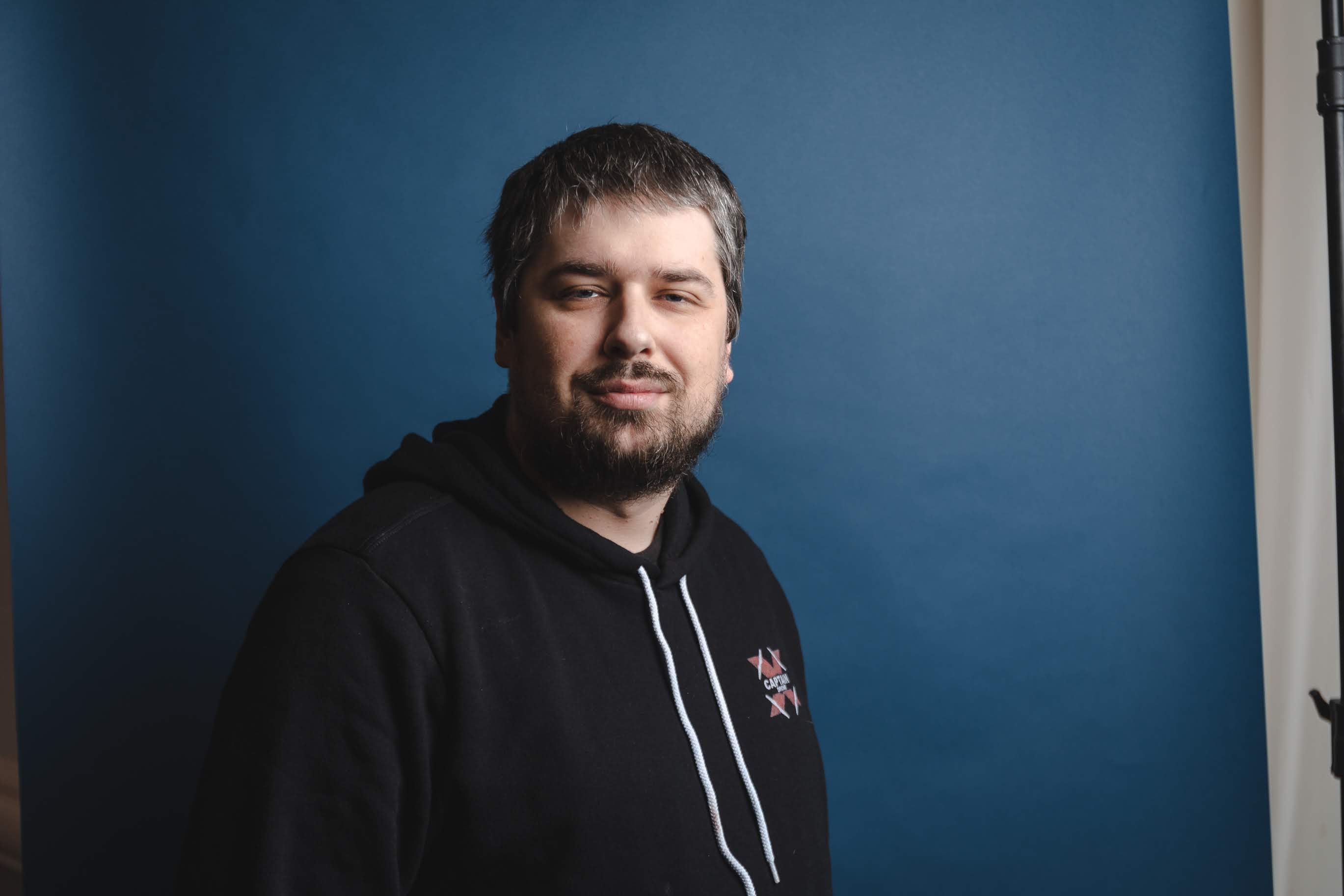 Managing Editor - Tech, Reviews
Richard Devine is a Managing Editor at Windows Central with over a decade of experience. A former Project Manager and long-term tech addict, he joined Mobile Nations in 2011 and has been found on Android Central and iMore as well as Windows Central. Currently, you'll find him steering the site's coverage of all manner of PC hardware and reviews. Find him on Mastodon at mstdn.social/@richdevine